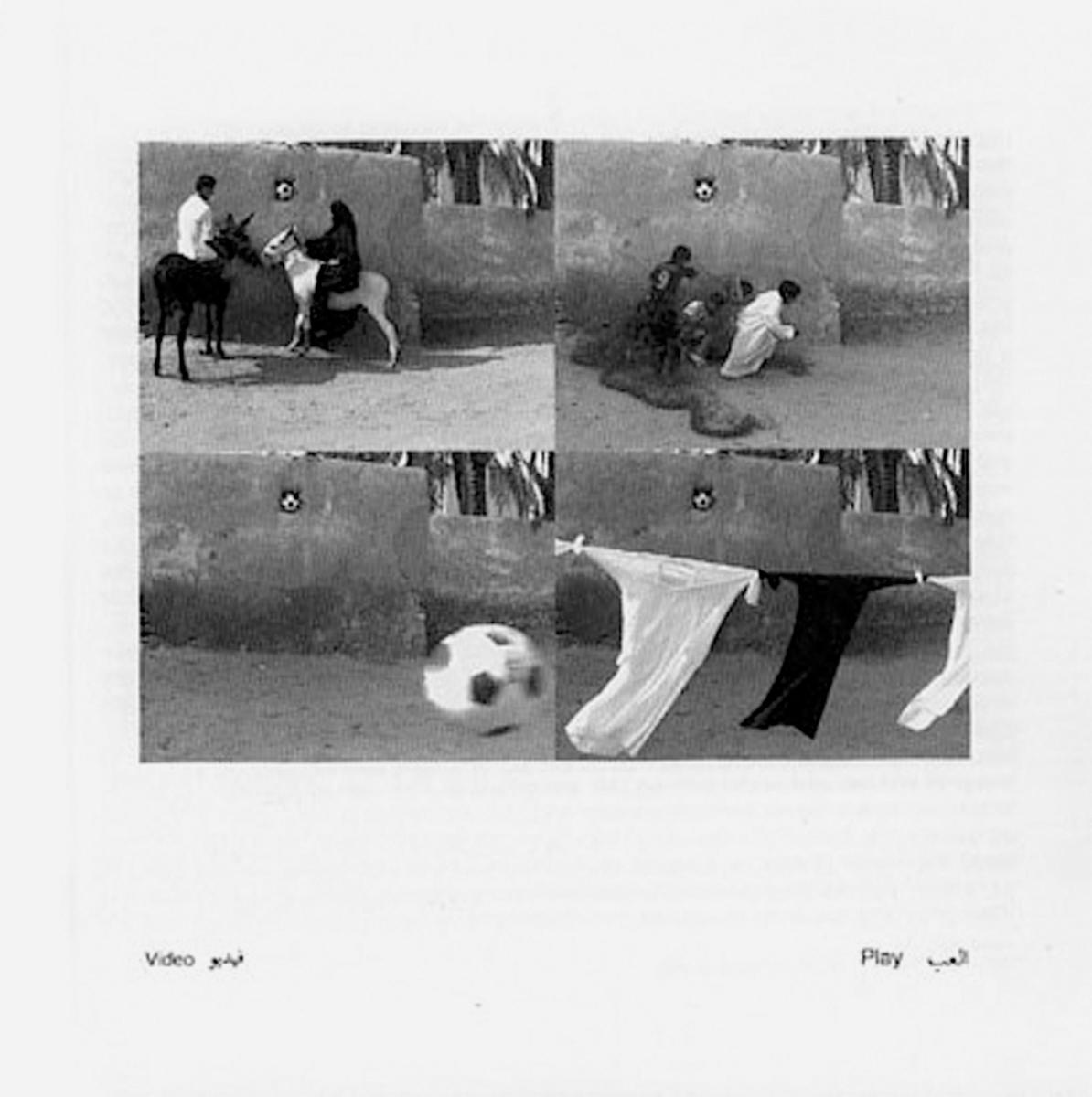 Manama
Contemporary Curves
Al Riwaq Gallery
December 12-22, 2005
'Contemporary Curves' was the third exhibition in a series curated by Bahraini artist Anas Al-Shaikh that focuses on installation and new media. Its previous incarnations — 'Out to In' (2002) and 'More Darkness …More Light' (2003) — were held at the Bahrain Contemporary Art Association in Manama. This time the work of a group of young, mainly women artists, many exhibiting for the first time, was shown at Bayan Kanoo's recently renovated Al Riwaq Gallery. Sculpture, photography, and video work by Waheeda Malullah, Hanadi Al Ghanim, Noor Al-Bastaki, Mohsen Ghareeb, Karima Zuhair, Shatha Alwadi, Hassan Alhaiki and Anas Al-Shaikh was presented evenly and coherently through the multifarious spaces of the gallery.
Ghareeb's sculpture, Our Woes, a metal human/machine hybrid, stood in an aggressive pose, gun in hand, sharply contrasting the more restrained video works: Zuhair's Close Your Mouth, a poetic, abstract amalgamation of childhood memories, and Al Ghanim's I Came to You, a short meditation on the hard path to spiritual fulfillment. In Escape, Alhaiki tackled the banality of daily life by filming the frenzy of human feet on a busy street. Alwadi and Al-Bastaki, both students, showed series of photographs: the former installed her promising work — images of a human hand stretched alongside stems and tree bark — both inside and outside the gallery space; the latter's series pictured young men and women balancing themselves on oil pipes in the desert.
Malullah's short film Play particularly stood out. The young artist and graphic designer exhibited recently at Cairo's Townhouse Gallery (with Khalid Fiqi) following a residency there, and her recent work shows a marked maturity. Play is a series of deceptively simple images of a tranquil Bahraini village, featuring a young man in white (sometimes riding a dark donkey), a young woman in black (sometimes riding a white donkey) and a group of children playing with an ordinary, black and white football, in most shots placed (digitally) in a snug, high window, out of reach.
At once, Malullah explores the daily attire of men and women in the Gulf, the masculine nature of football, ideas of limitation and confinement and the social codes of the everyday. Yet her actors take on their roles with humor and Play is never heavy-handed. The work defies a single reading, and affords us the necessary space to come up with our own questions and, occasionally, conclusions.
Overall, 'Contemporary Curves' was more a series of works-in-progress than a polished exhibition. With time, and through more experiments such as this, these aspiring artists could really impact Bahrain's traditional art scene. In an interview, curator Al-Shaikh underlined the crucial role of risk and the need to break down existing frameworks. (In Bahrain, painting, drawing, and sculpture are most prevalent, and the traditional divisions between media quite marked.) This series of exhibitions proves that the local art and culture scene is elastic enough to encompass other forms of expression — albeit not without some heated criticism from mainstream artists and traditionally-minded media. In addition to Manama's small gallery scene, alternative spaces are opening up in 2004, for example, Hanadi Al Ghanim installed and performed her work in Salmanyia Medical Complex, one of the largest public hospitals. 'Contemporary Curves' was another vital step toward breaking existing molds and developing fresh modes of thinking.