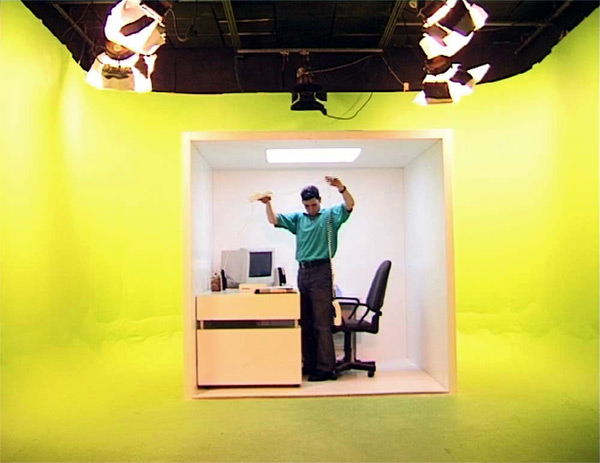 May 22 - August 14, 2011
Opening Reception: Sunday, May 22, 4-6 pm
The Big One: Live music performance by Hassan Khan, May 22, 5:15pm
Queens Museum of Art
On the occasion of the opening of his video installation The Hidden Location (May 22, 4:30pm), Bidoun contributing editor Hassan Khan will perform his music set The Big One (2009), a 45 minute piece made up of oscillating juxtapositions of heavy synth-based New Wave Shaabi music with delicately wrought tonal compositions. The exhibition is curated by Queens Museum of Art Van Lier Fund Fellow — and fellow Bidoun contributing editor — Sohrab Mohebbi.
In addition, on May 20, 7-9 pm , after a screening of selected single channel videos, the artist will discuss the work on view at e-flux, 41 Essex St, New York.