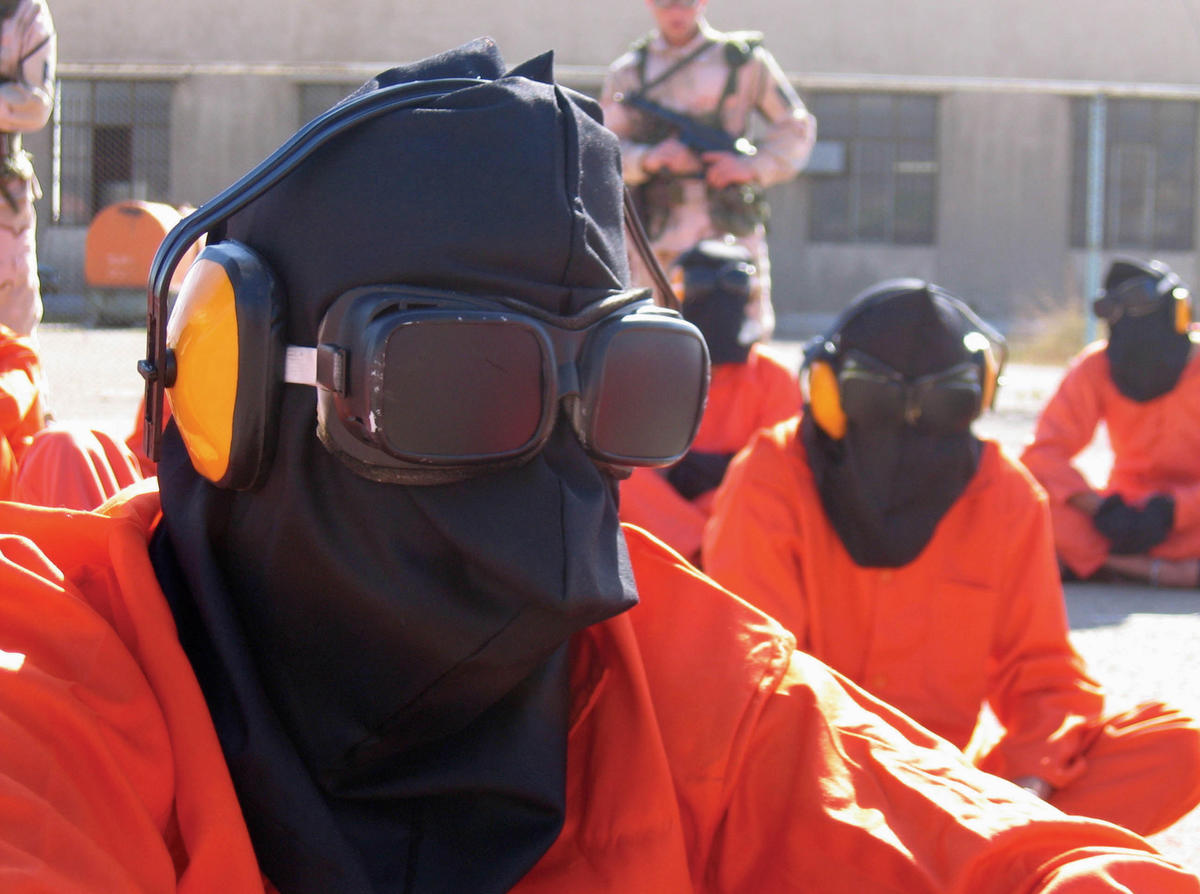 Michael Winterbottom's latest film, The Road to Guantanamo (2006), is set in Afghanistan, Pakistan and Cuba. But due to finance or politics, extensive filming in any of these locations was reckoned too tricky, so the British filmmaker chose instead to film in Iran's southeastern province of Baluchistan. Iran is waging its own unsung war on drugs in the province, and this hub for heroin heading west from Afghan poppy fields is not a recommended holiday destination. But Winterbottom had been to Iran before, for his 2002 film In This World, and mustered some useful friends: "The Iranian army kitted us out with guns and machinery. They couldn't have been more helpful." The Road to Guantanamo script won over not only Iran's army but also its censor, the Ministry of Guidance and Islamic Culture. "They provided total backup; we had no problems at all," said Winterbottom's codirector, Mat Whitecross.
The Road to Guantanamo tells the story of a British trio who were captured in Afghanistan in 2001, incarcerated in Guantanamo for two years, and later freed. Winterbottom almost seemed to relish working with the Iranian army on a film about human rights abuses. I imagine that his visa application to the Ministry of Guidance didn't include a DVD of 9 Songs, his 2005 film that explicitly details a couple's sexual relationship. Or 24 Hour Party People (2002), his "rockumentary" set in 1980s Manchester, England, which offers a pretty graphic depiction of where the parcels passing through the Baluch desert wind up. If the irony was lost on the Iranians, it was more than clear to Winterbottom and his producer and collaborator Andrew Eaton.(Indeed their last release, A Cock and Bull Story (2006), a film of a film of a film, revels in such twists.)
Boyhood friends Asif Iqbal, Ruhal Ahmed and Shafiq Rasul — named the "Tipton three" by the British media, after their quiet Midlands home — were in their late teens and early twenties when they left the UK in September 2001 to attend the marriage Iqbal's parents had arranged for him to a woman in Faisalabad. Ahmed was to be best man; Rasul hoped to do a computer course after the wedding. When it became clear that Afghanistan was going to be attacked, they crossed the border to offer what they insist was "humanitarian aid." They were imprisoned by the Northern Alliance as Taliban suspects and later interrogated in Kandaharby US forces. Next the three men were shipped to Cuba's Camp X-Ray, where they remained for two years before eventually being released without charge and returned to the UK. "In 2001 they were naive kids who couldn't name Britain's prime minister under pressure," said Whitecross. They returned home devout, angry Muslims. "It's like something out of Gulliver's Travels, or Candide," he added. "There they were, caught in the middle of World War Three, just three stoners from Tipton."
Though he hopes for a subsequent cinema release, this is Winterbottom's first film made for television since Family in 1994. I met Winterbottom two weeks before the film's premiere at the Berlin Film Festival, and he still had two days of filming to go (having made twelve films in the past ten years, the director didn't seem fazed by the rush).
The Road to Guantanamo was first envisioned as a blend of news footage and talking heads interspersed with reconstruction, a kind of In This World meets Touching the Void. When the crew started work, however, they found that the reconstructions were more potent than the documentary material. Of the film's three actors, only one, Riz Ahmed, is a professional. The cast and crew all spent weeks living with their subjects. Digital film seems tailor-made for Winterbottom, who often records hundreds of hours of footage to be carved up later in the editing suite. Films like A Cock and Bull Story, In This World, and even 9 Songs play with notions of fiction and reality; Melissa Parmenter, Guantanamo's co-producer, reckons that they have struck the right balance with this film."We just screened a version for Ruhal, who's the quietest of three. I was really nervous to see his reaction. Afterward, he sat there in silence and then just said one thing: 'Spot on.'"