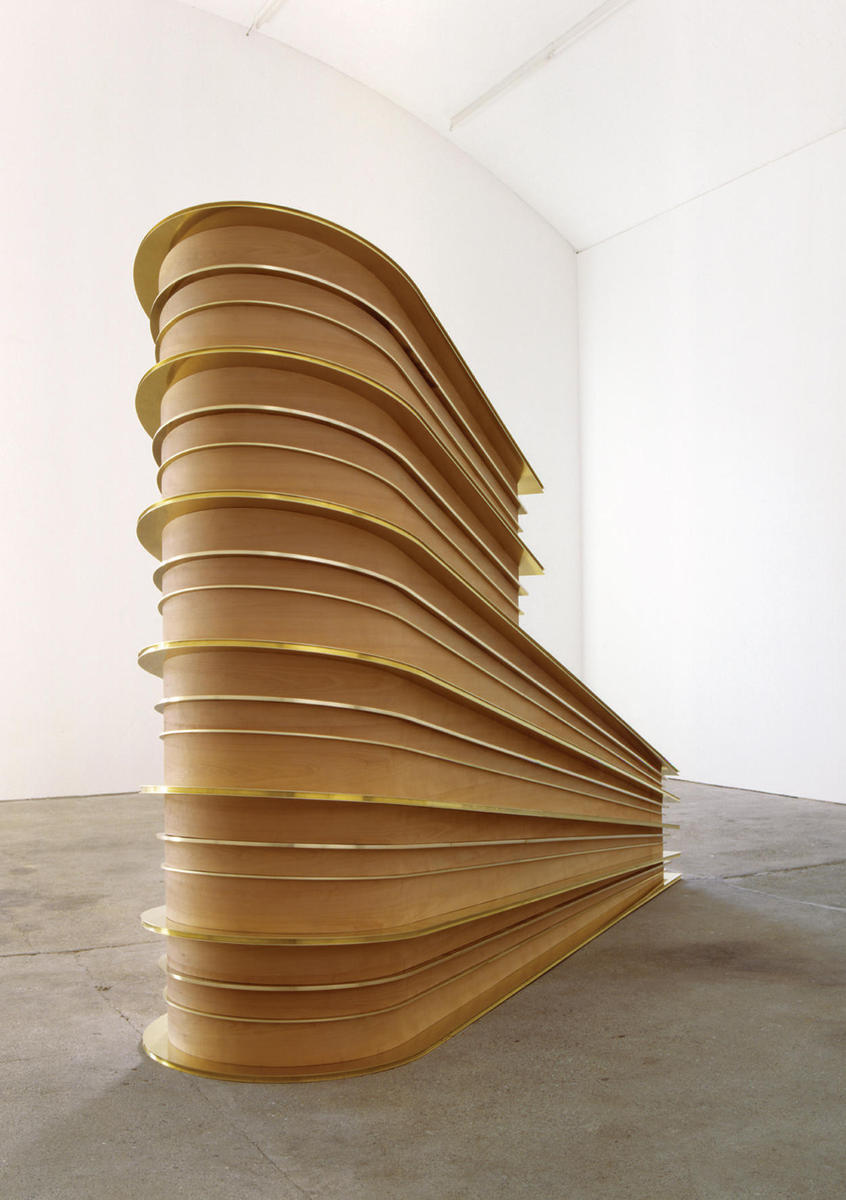 Bojan Sarcevic has contrasted Oriental muqarnas (details in Islamic architecture) to Occidental gothic architectural fragments. He has asked a Turkish maqam ensemble (a maqam is a traditional set of notes in Arabic music) to interpret a tune by Nirvana, along with other pieces of popular western music. Displacement, as well as a search for renewed semiotic tools, is a leitmotif in the art of the Berlin-based Bosnian-French artist.
In To what extent should an artist understand the implications of his or her findings? the polemical articulation of inquiry itself is a work of art. Using discussion and seminar settings, Sarcevic creates a platform from which to investigate the control of the artist over her or his work's meaning, as well as the mediation between the artist, the work, and the audience. An invitation to realize an exhibition piece in collaboration with the Dublin-based Project Arts Centre and The Model Arts & Niland Gallery led to a discursive seminar and related activities in the spring of 2006, including film screenings and a very recently published book with transcripts of the discussion. The participants — Annie Fletcher, Will Bradley, Jan Verwoert, and members of the Otolith Group — were invited by the artist to elaborate on the given topic. At some point, all the operational terms were questioned and issues of intention, ethics, attitude, and legitimacy addressed.
"Once a work is done, it belongs to the public," states Sarcevic, clearly aware of the instant fulfillment of this proclamation, when he was posing his initial question earlier. "How could an artist claim the authority to impose a meaning on a work?" And then, what is the source of meaning? Is it immanent, resonating within a concept, or is it rather that the context, time, and environment, with its social meaning, charge the structures with content?
As a visual contribution to the same project, Sarcevic realized "subtle interventions" on the walls of the space — templates that seem to be investigated by fragile constructions the artist refers to as minuscule instruments. They seem both exploratory and archaic, formed in brass, a material reminiscent of a past elegance of expressionist interiors but also of nautical tools, like objects invented by a Cartesian mind, placed atop landscapes seen from a satellite perspective. Similar spatial arrangements can be found in the artist's recent installation, Sometimes a man gets carried away — maps created by décollage, paper seemingly torn off in a vandalizing act, leaving monochrome territories of rough fjords on the surrounding walls and sculptures that appear like schematic topographic maquettes — again, one finds an orchestrated use of tools to allow for an ambiguous investigation of form.
Previous sculptural works were inspired by the period of expressionist architecture "from the time it was not yet in the service of industry, but more referential to art and nature," which according to the artist provides him with a "pool to serve from." Replace the Irreplaceable is one, perhaps more telling, example. At first glance, the piece might remind you of an exaggerated model of Eric Mendelsohn's Schocken Department Store in Stuttgart, which was torn down in the 1960s. In its monumental attitude, combined with anthropometric measurements, it performs a dynamic gesture that embodies the visionary approach of a generation of architects who coined the master narrative of modernist ideology. Then again, Sarcevic's isolated interior fragments claim autonomy and somehow recall what Robert Smithson wrote about the works of colleague artists in an essay from 1966: "Instead of causing us to remember the past like the old monuments, the new monuments seem to cause us to forget the future… They are not built for the ages, but rather against the ages… Both past and future are placed into an objective present."
Sarcevic's latest sculptural prototypes seem part of one ongoing work in progress. The decision to assign his concern to the realm of open debate and declare the setting an inclusive work of art, allows for yet another lens through which form and meaning can be translated.