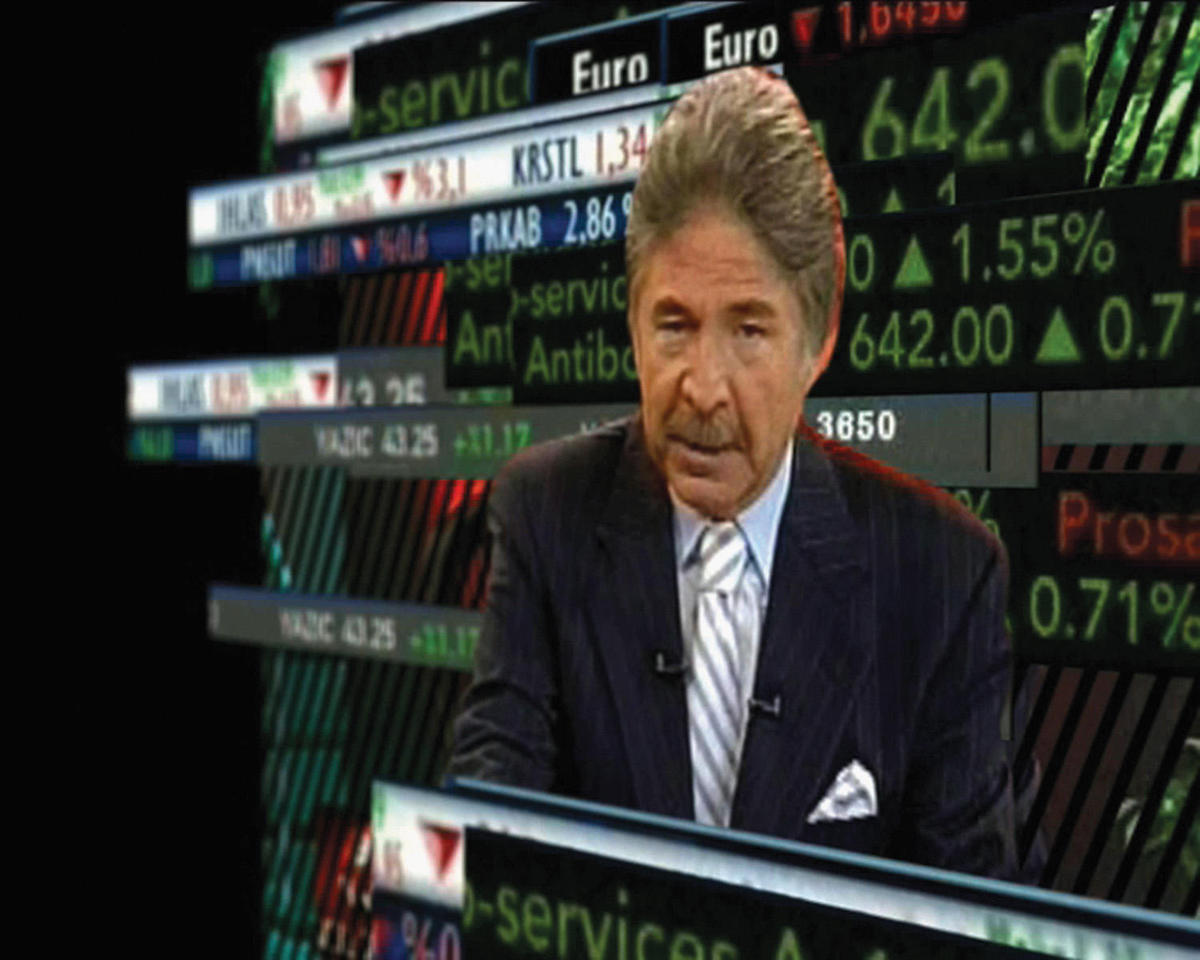 Bitola
Attitude
Magaza Cultural Centre
December 24, 2005–January 20, 2006
'Attitude' is an unusual event in Macedonia — in terms of the country's size, internationalism and mindset. The second edition of the festival of video, short and experimental film and photography featured more than seventy artists and art groups, from the Balkans, Europe, the Middle East, Australia and North and South America. Organized by Elementi, the Center for Contemporary Public Arts, and held at the newly opened Magaza Cultural Center, which is part of the Institute and Museum of Bitola, this unique event has a vital place on the skimpy local map of cultural events. It was also an exceptional opportunity for catching up on recent international video art and experimental film.
Elementi curators Biljana P Isijanin, Ljupco Isijanin, and Mirna Arsovska collaborated with invited artists and curators, including Luca Curci, Sasa Janjic, Alenka Gregoric, Basak Senova, and Melentije Pandilovski on a series of video projections, screened across five days and a photography exhibition with a longer run. In addition, Danish art group N55 presented their discussion program, 'Rooms.'
'The artist's attitude is the most authentic expression of what is going on in the society in which the individual is rejected because of the power of the capital,' states Isijanin in her introductory text to the festival catalogue. Yet, unfortunately one of the key problems of 'Attitude' was exactly the gap between this strong curatorial concept and the work on view: all too many failed to convey defined artistic attitudes toward specific social, economic or political issues — despite the wealth of material available and the importance of such an inquiry in the Balkan region.
Among the various programs, it was Senova's 'Vertigo Entrapped' selection that had the best-defined approach. Senova, an independent curator from Istanbul, presented video work by Selda Asal, Hristina Ivanoska, Gülsün Karamustafa and Erhan Muratoglu alongside photographs by Osman Bozkurt and Orit Ishay. Her balanced and clear-cut selection made the rest of the program appear scattered and incidental, as though it had been curated with a more metaphoric understanding of the festival title. Art and "aesthetic attitudes" get confused with activism and social or political engagement, even though they're often uneasy bedfellows. Perhaps subcontexts such as subtitles or a more distinctive framing of the other curators' programs would have helped viewers map the artistic attitudes on display.
The festival highlight was former activist and political prisoner Gülsün Karamustafa's video Making of the Wall (2003). Consisting of interviews with three women who were imprisoned in Turkey during the coup d'etat and the military regimes from 1971 and 1980, Karamustafa's film is a dramatic, unmediated encounter with their memories and the mental and physical walls they encountered as a result of their politics. These simply-documented but striking stories from the victims of and witnesses to unspeakable cruelty prove that art can take a stand, if it can't function as a panacea.
Unfortunately, the organizers failed to facilitate any critical reflection or theoretical summary through a conference or open debate forums still sadly lacking in Macedonia. Perhaps such a discussion, and better publicity, would have encouraged increased attendance from local audiences. N55's Rooms project — an empty 'shell' offered to local artists and other individuals and groups for self-organized discussions — wasn't a substitute for critical conversation about the most urgent issues addressed in the artworks, many of which demanded a degree of contextualization. This oversight obscured the goals of 'Attitude's otherwise ambitious and provocatively imagined mandate.