Saturday, August
 13
Tales From the Bidoun Library Vol.1 Intercontinentalism: A Partial History of Magazine Diplomacy by Michael C. Vazquez
Sackler Centre of Arts Education, 3pm
Serpentine Gallery, Kensington Gardens, W2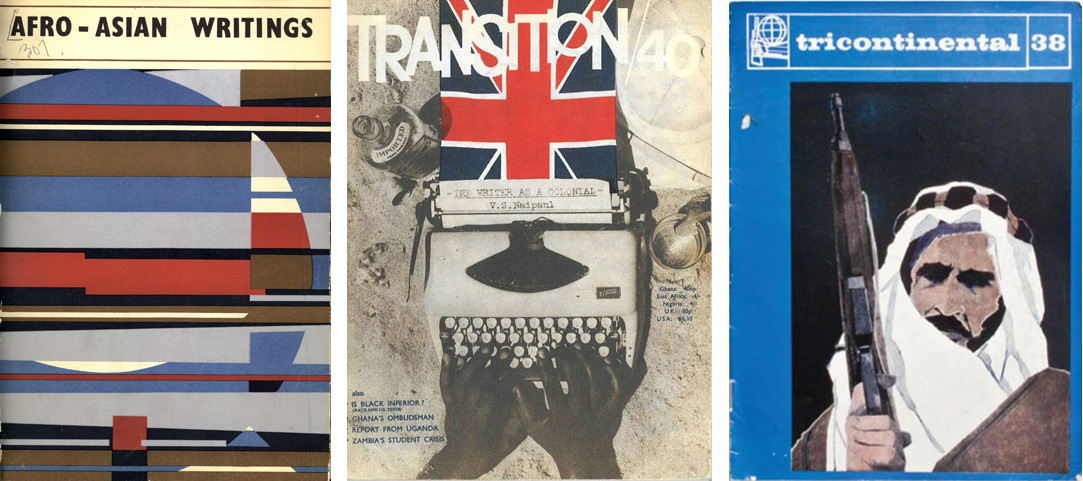 Introduction and question time with Sharifa Rhodes-Pitts
In the 1960s, an array of state-sponsored international magazines fought pitched battles — against imperialism or communism and/or their own governments — across the entire length of the first, second, and third worlds.
Michael Vazquez presents an illustrated lecture on pivotal moments in periodical diplomacy, with especial focus on Transition (Kampala / Accra), Tricontinental (Havana), and Lotus: Afro-Asian Writing (Cairo / Beirut / Tunis).
Michael C Vazquez is Senior Editor at Bidoun and a member of the Bidoun Library group. He was formerly Executive Editor of the revived Transition (Cambridge, MA). He writes often about music and magazines for Bidoun and other venues.
Sharifa Rhodes-Pitts is a writer whose work has appeared in Transition, The New York Times, Harper's, Bidoun, and Essence among others. Her book, Harlem is Nowhere, the first volume of a trilogy on black utopias, is just out in the UK from Granta Books.