Saturday, July 30
Samandal Comics
Sackler Centre of Arts Education, 3pm
Serpentine Gallery, Kensington Gardens, W2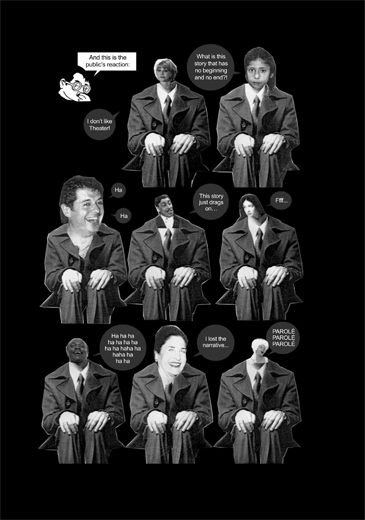 Hatem Imam, co-founder of Samandal Comics, will host this week's Saturday Seminar about this tri-lingual quarterly comic magazine.
Hatem Imam is a visual artist and designer whose work includes print media, installation, photography, video, and painting. In 2007, he co-founded Samandal comics magazine. He is board member of the 98weeks research project, the artistic director of the Annihaya record label, and a founding member of the art collective Atfal Ahdath. Since 2007, he has been teaching at the Department of Architecture and Design at the American University of Beirut.
Samandal Comics is a Beirut-based magazine dedicated to comics, with contributors from all over the world. The goal of Samandal is to provide a platform on which graphic artists may experiment and display their work, generating contemporary reading material for comics fans.
www.samandal.org
The Bidoun Library Project is up at the Serpentine from 12 July – 17 September. Click here for a complete schedule of Saturday Seminars.