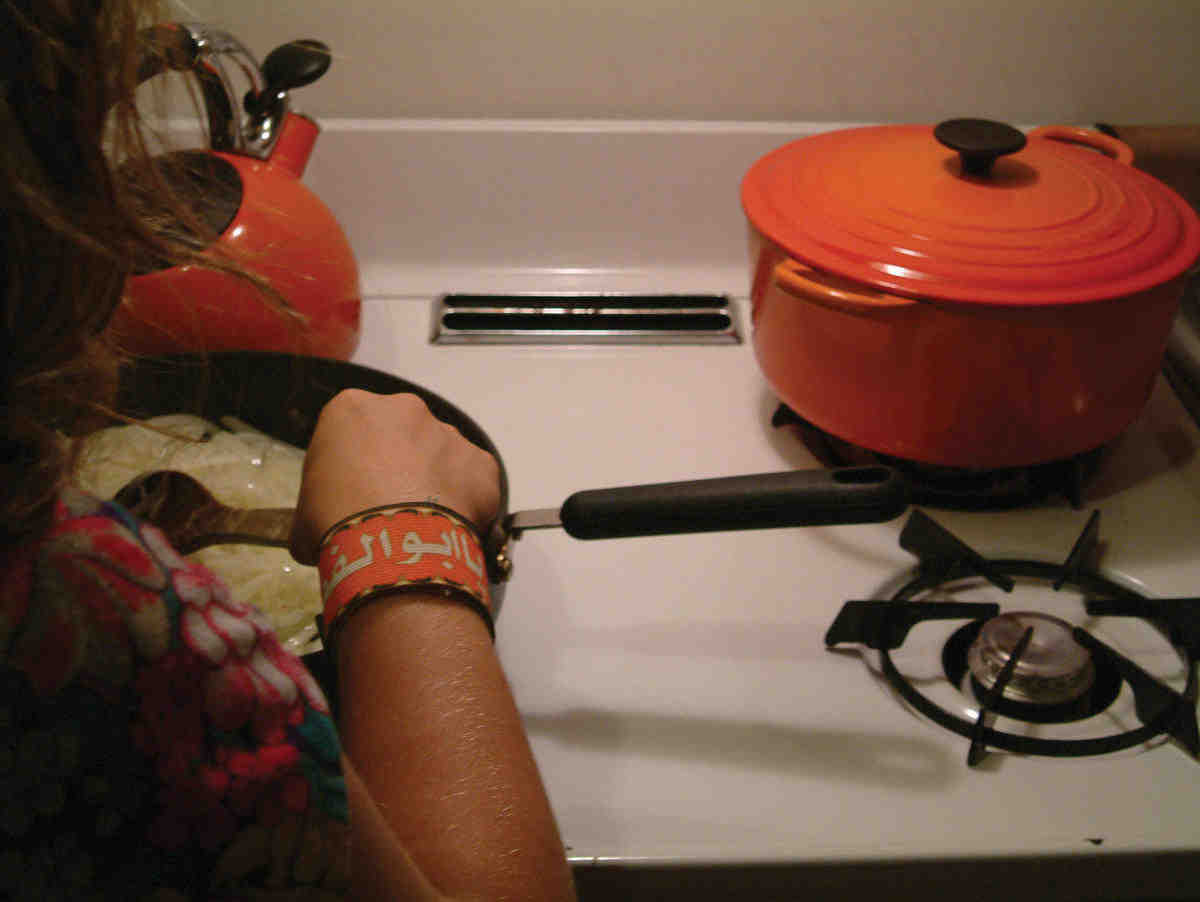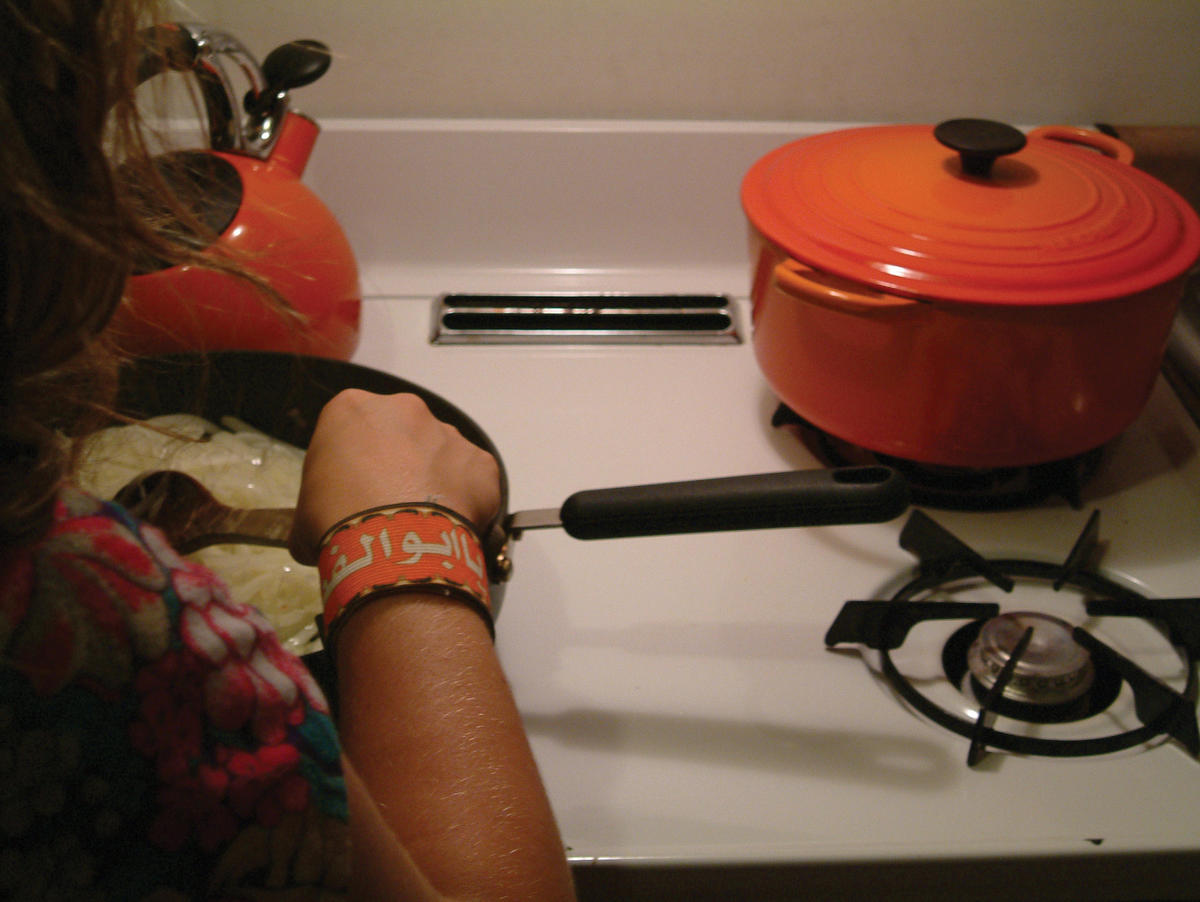 Between the two Persian restaurants in New York, one is only worse than the other. Sometimes the sole option is to take matters into one's own hands. Tired of missing my mother's incomparable cooking, and often being disappointed at various friends' houses, I made my favorite dishes from memory, sometimes having to place a frantic phone call to Dubai to ask why mine doesn't exactly look like hers.
In this issue we turn the camera on ourselves, and offer three easy Iranian dishes that will certainly impress your sweet friends, if nothing else.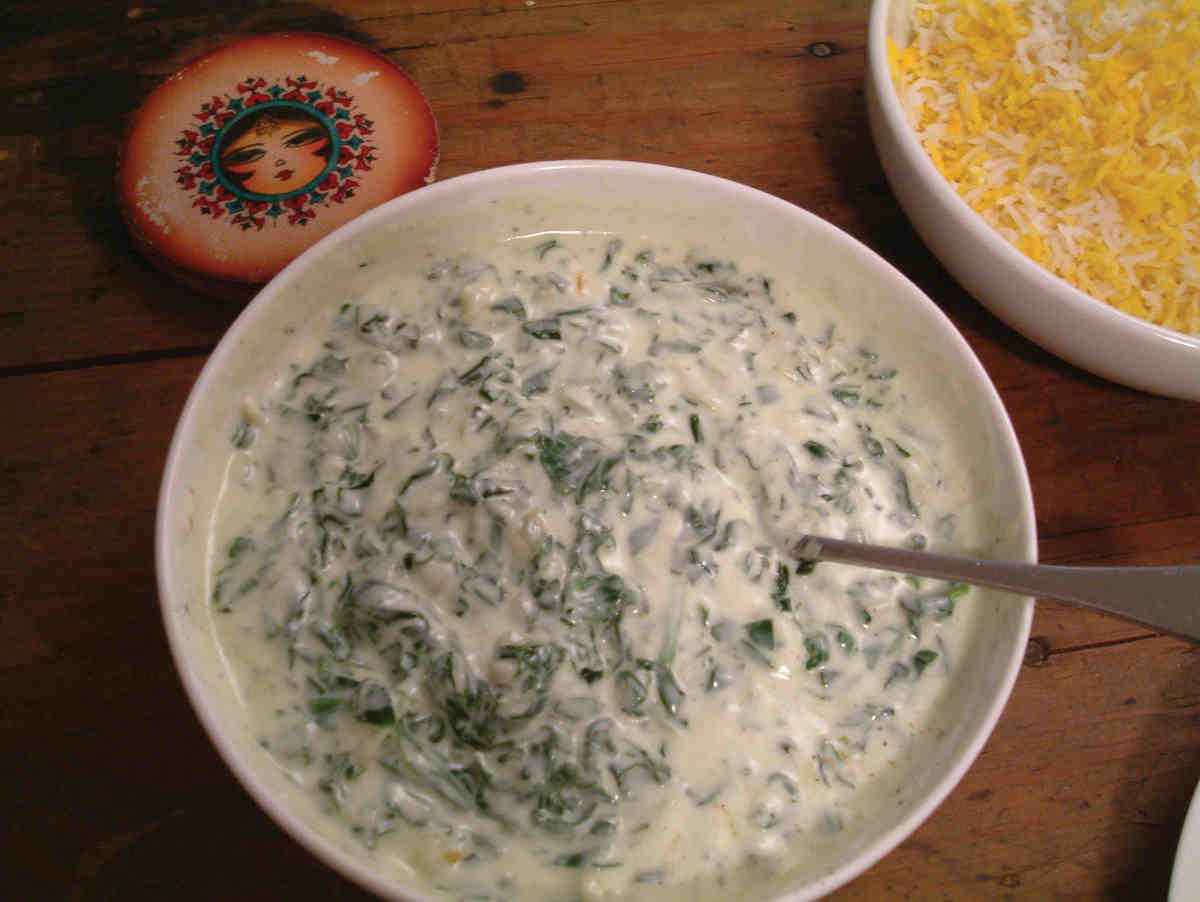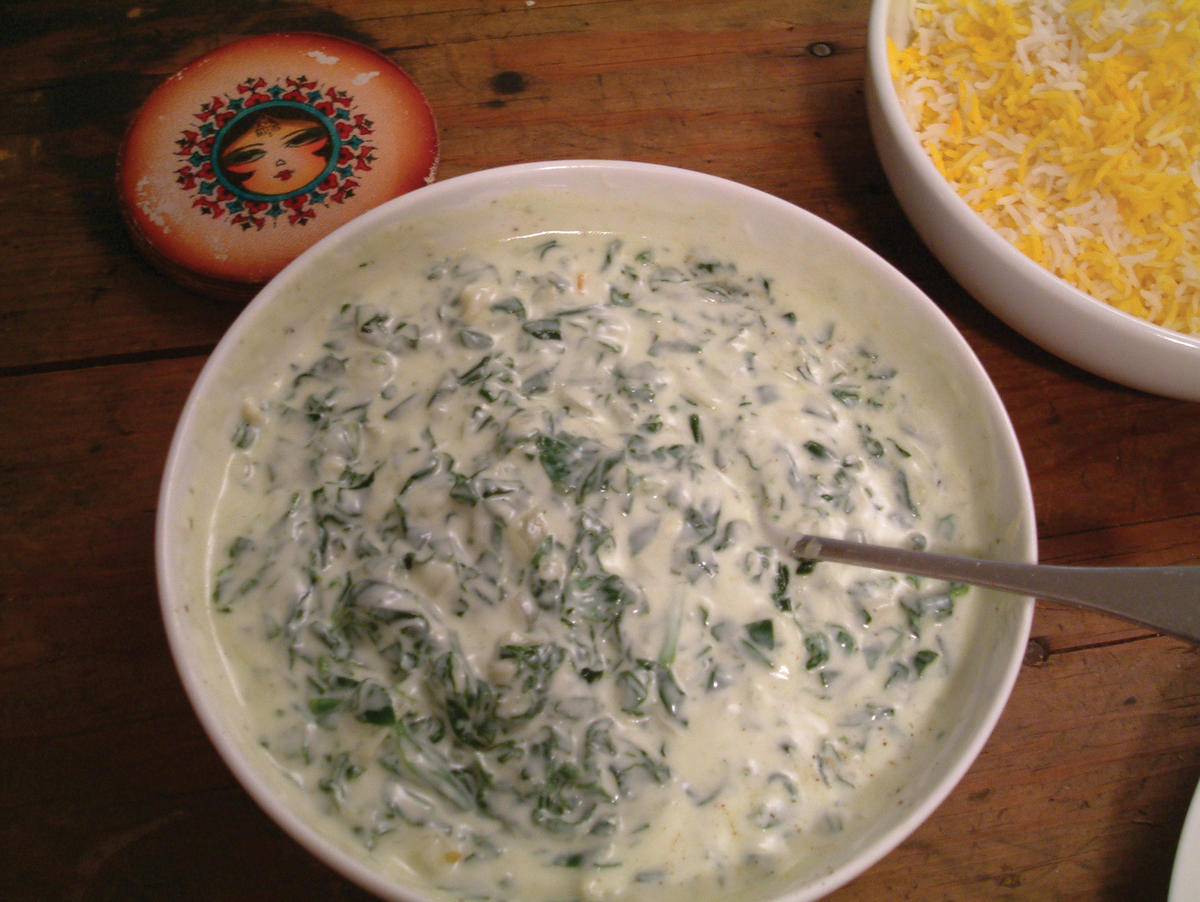 Must-o-Esfinage (Yogurt and Spinach)
Ingredients
2 onions, chopped
4 garlic cloves, minced
10 oz spinach, roughly chopped
16 oz yogurt
3tbs extra virgin olive oil
Salt and pepper to taste
Preparation
Fry onions and garlic in olive oil over medium heat, until golden brown. Add spinach and cook for two minutes.
Cool spinach mixture in the refrigerator 1–2 hours.
Season yogurt with salt and pepper, mixing with a fork until smooth. Add spinach to yogurt, mixing well, and serve.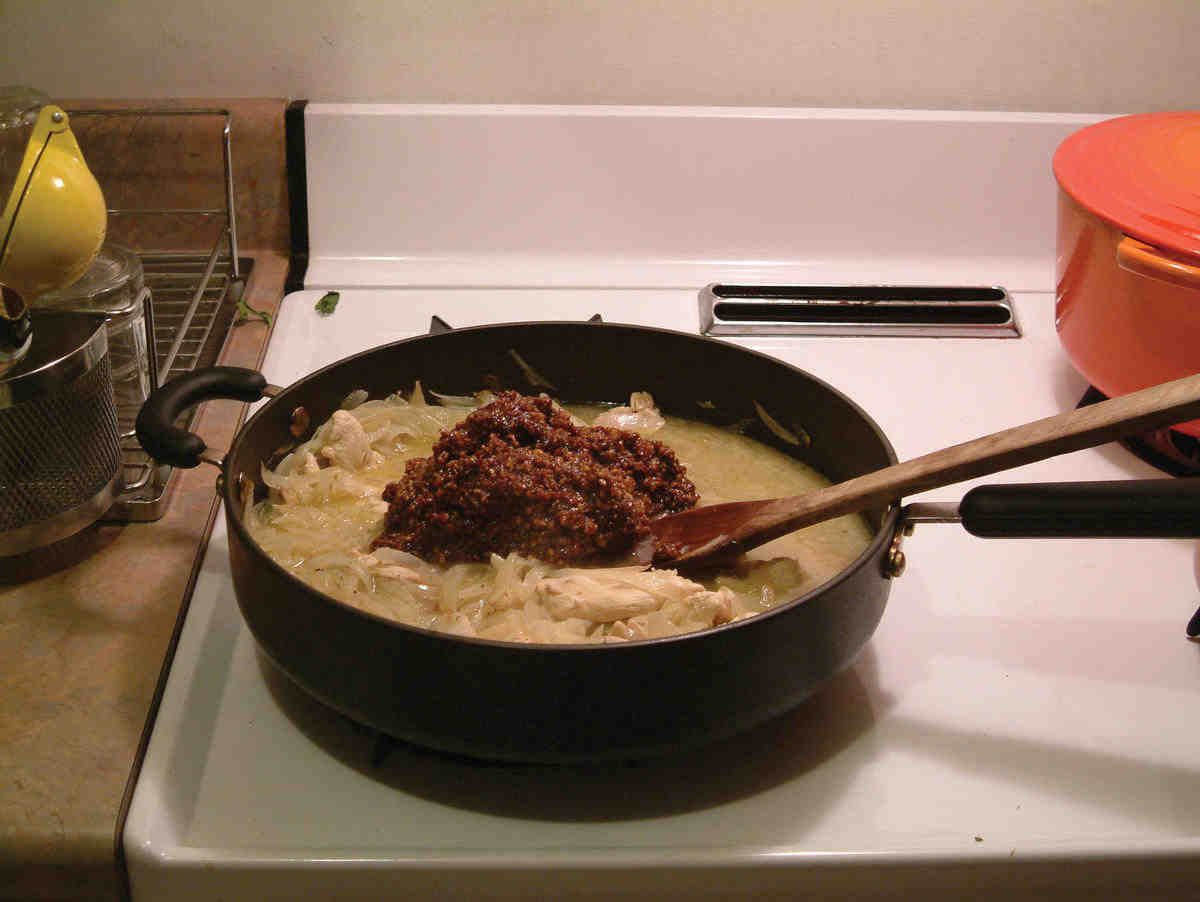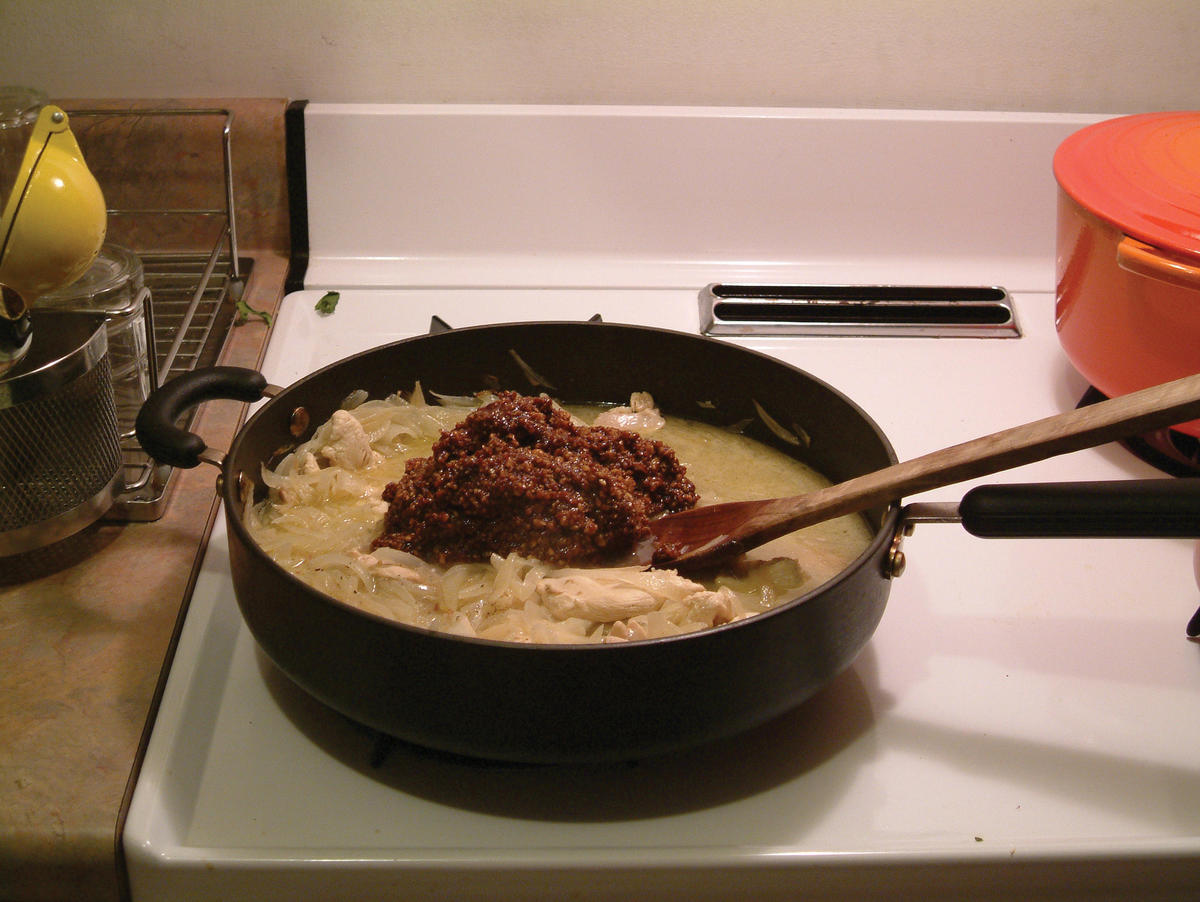 Khoresht-e-Fesenjoon
Ingredients
3 onions, thinly sliced
1 chicken, cut in parts
3 cups walnuts, finely chopped
2 cups pomegranate syrup
Sugar (optional)
Salt and pepper
Preparation
Heat large saucepan with olive oil with medium heat. Add thinly sliced onions to the pan, and fry until all are translucent.
Add 3 large glasses hot water and chicken parts.
Bring to boil and cover for 30 minutes, adding water if necessary.
Mix pomegranate syrup with finely chopped walnuts. If pomegranate syrup is sweet, you do not need to add sugar. Fesenjoon is quite sweet. Some brands of syrup are sour, so sweeten according to taste.
Stir mixture well, and then add to chicken. Add salt and pepper to taste.
Lower heat and simmer for 2 hours, until sauce has reduced completely to a thick, rich stew.
Serve over Persian rice, or just over the tadiq (the crispy rice, on the bottom of the pot).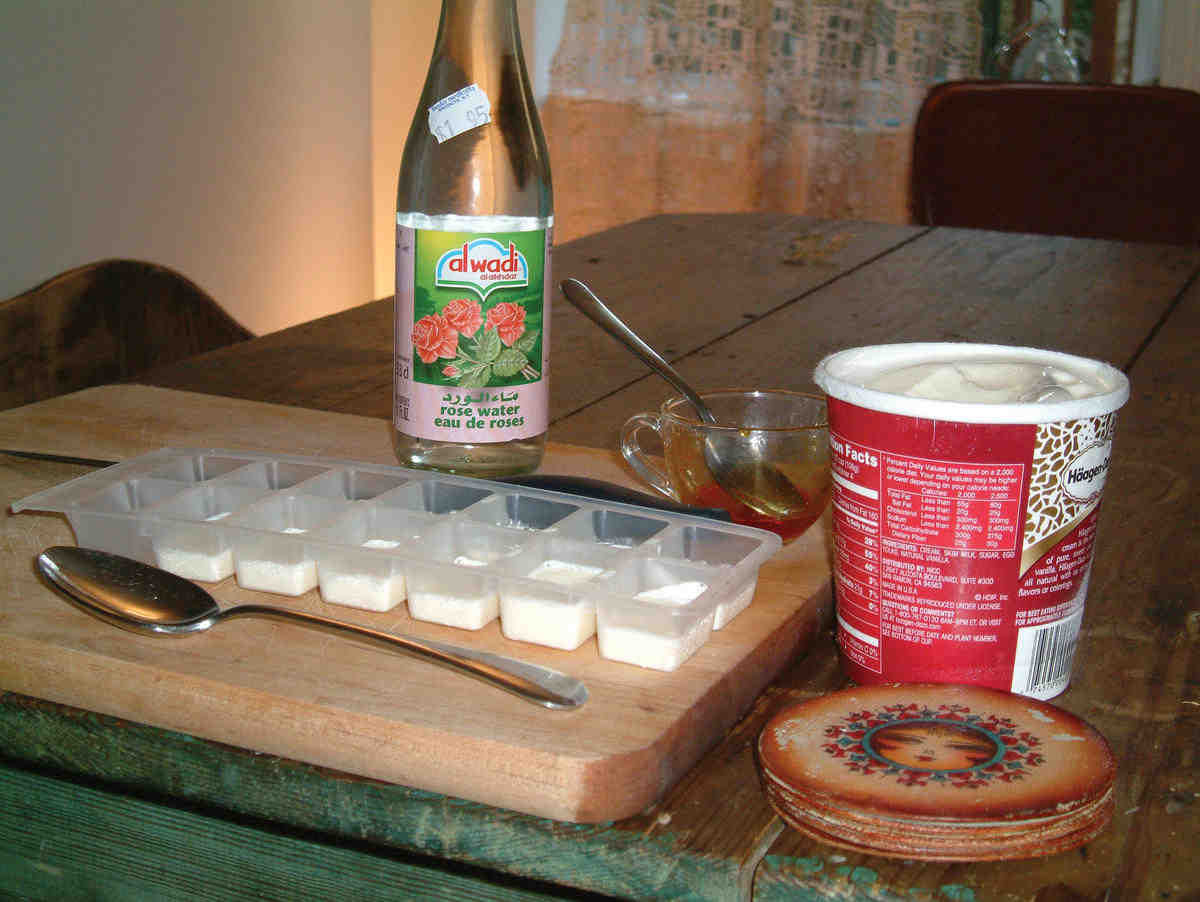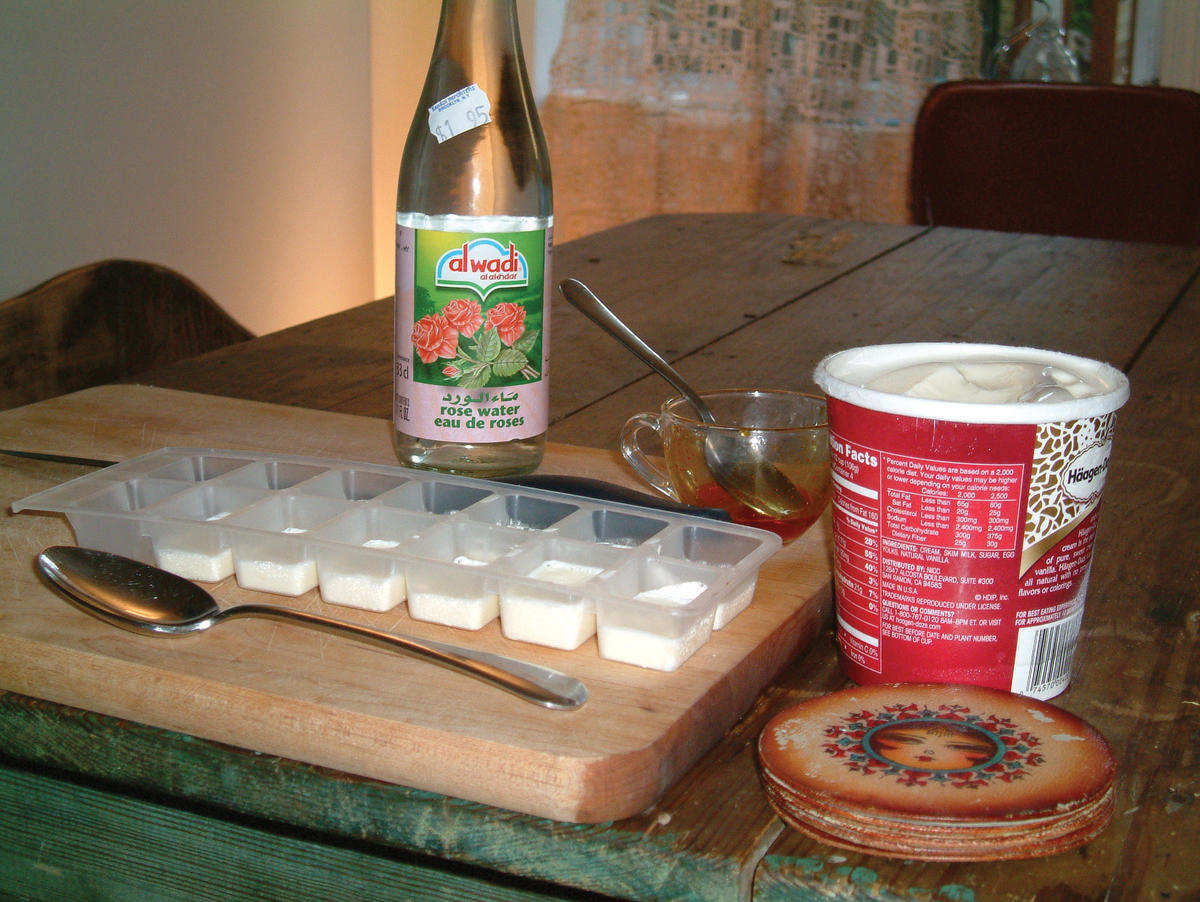 Almost Mashti Ice Cream
Ingredients
1 pint vanilla ice cream
1 generous tbs rose water
6 tbs heavy cream
pinch of saffron for color
Preparation
Freeze cream in ice tray for at least an hour.
Soften ice cream by taking out of the freezer and letting it sit in the refrigerator.
Chop frozen cream squares into small chunks.
Add cream chunks, saffron, and rose water to ice cream, stirring quickly to avoid the cream melting.
Freeze ice cream again.
Serve in kitchy glass bowls.