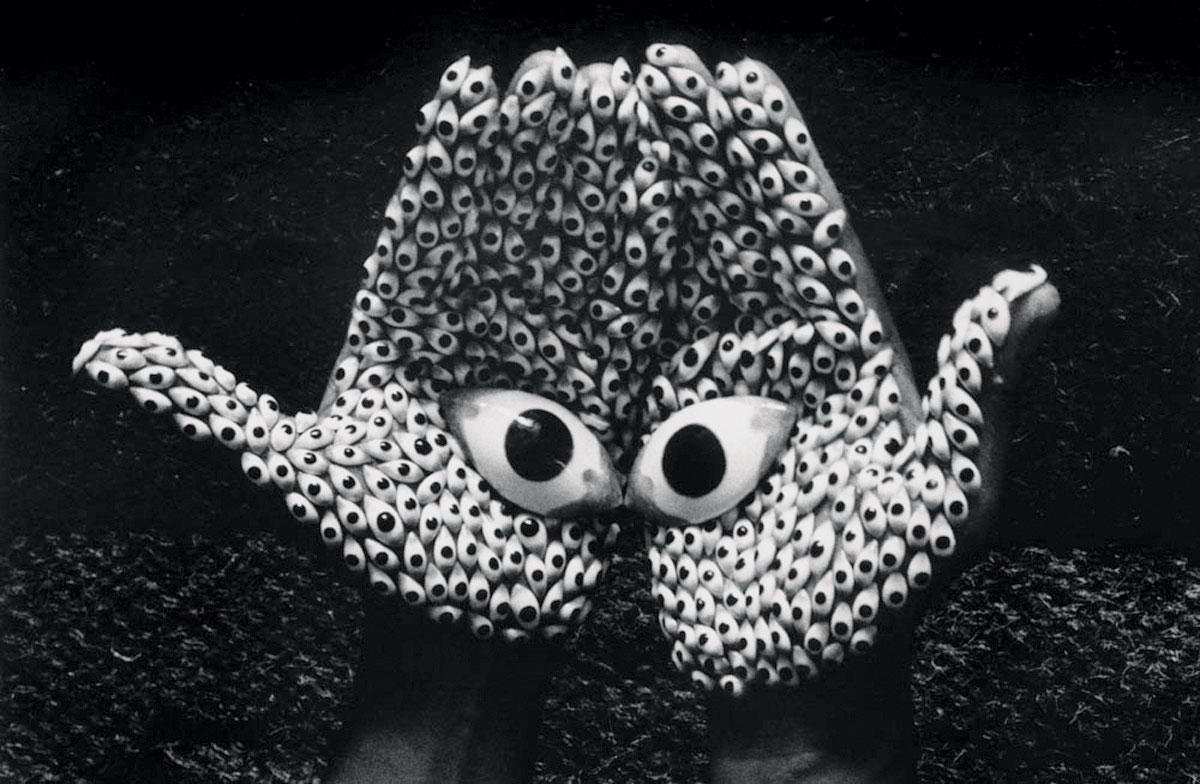 New Delhi
Summer Show
Nature Morte
July 2-28, 2007
Nature Morte's summer show featured new work by Samit Das, Seher Shah, Anita Dube, and Raqs Media Collective: a group of diverse artists linked only by their various investigations of the relationship between technology and art. Das works in the "old media" of painting and collage. His compositions were strongly evocative of the harsh shadows and steeply angled light of factories and 24-hour sweatshops, of tired labourers and thirsty afternoons. The few figures he included were blurred and faceless and the technological masqueraded as the natural: a pencil sketch of what looked like a twig with a flat bud at its end turned out to be a dish antenna trailing a long cable (Untitled V). The tones of Das's palette are sweat and burnt grease, chronic fatigue and umber resignation.
Shah's archival-giclée prints, by contrast, feature a more detach­ed, nuanced visual vocabulary. An architect by training, she uses pen-and-ink line-work as decorative accents alongside images of, for instance, a child's intensely gazing face or the phantom outlines of a floor plan in blueprint. The over-refined quality of Shah's computer-aided graphics, lacey webs of fine, drawn lines with rigid architectural detail, was offset by her subject matter.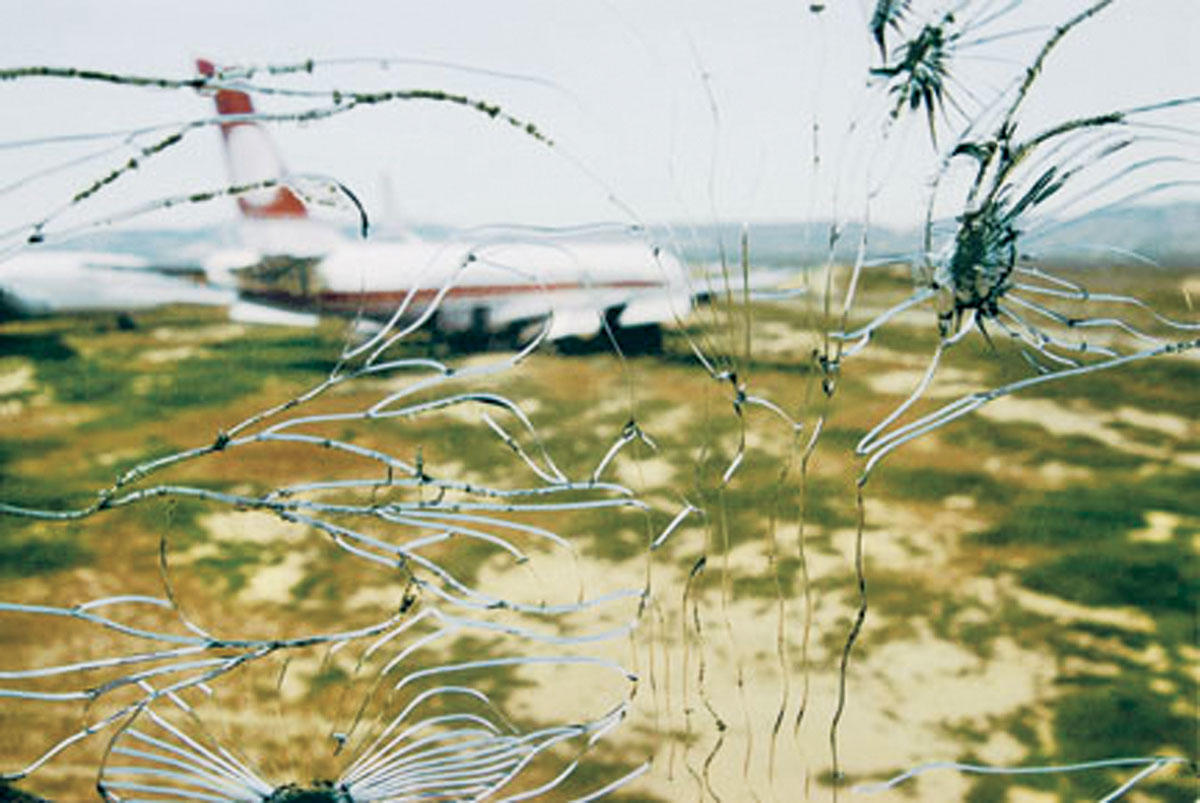 In the Jihad Pop series, for instance, Shah coiled wreaths of calligraphy around the austere stone silhouette of the Kaaba; in Black Star, she created clusters of "opened cubes," flattened out into six faces, taking the shape of a crucifix, hovering above cube-shaped representations of the Kaaba. Karbala Sessions 1 is particularly complex: a patch of delicate filigree — is it a mushroom cloud or a thought-bubble? — contrasts with dense blackness.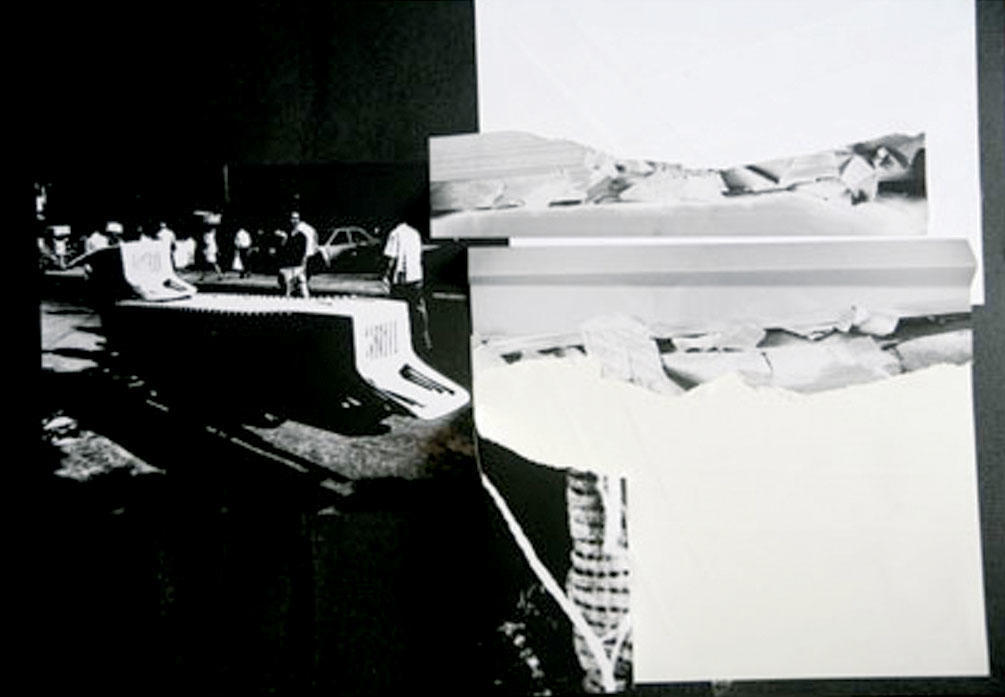 Anita Dube's poster-sized, monochrome photographic prints are hypnotic. They depict pairs of hands covered in oval, eye-shaped tiles–traditionally used in the manufacture of idols. The images were simple, yet hauntingly evocative: disconnected from their natural setting, sleepless and unblinking, the inch-long, black-and-white tiles lend the photos a curious liveliness.
Raqs Media Collective was represented by fragmented stills from two extensive video-installations, Index to KD Vyas Correspondence and There Has Been a Change of Plans. While these were highly trun­cated versions of the complete installations, they succeeded in evoking the same uneasy humor that characterizes all of the collective's work. The images were defined by enigmatic captions: "The Letter of Things Lost and Found," "The Letter Found in the Dead Letter Office," "The Letter Incriminating the Leader," "The Letter of Verification and Authenticity."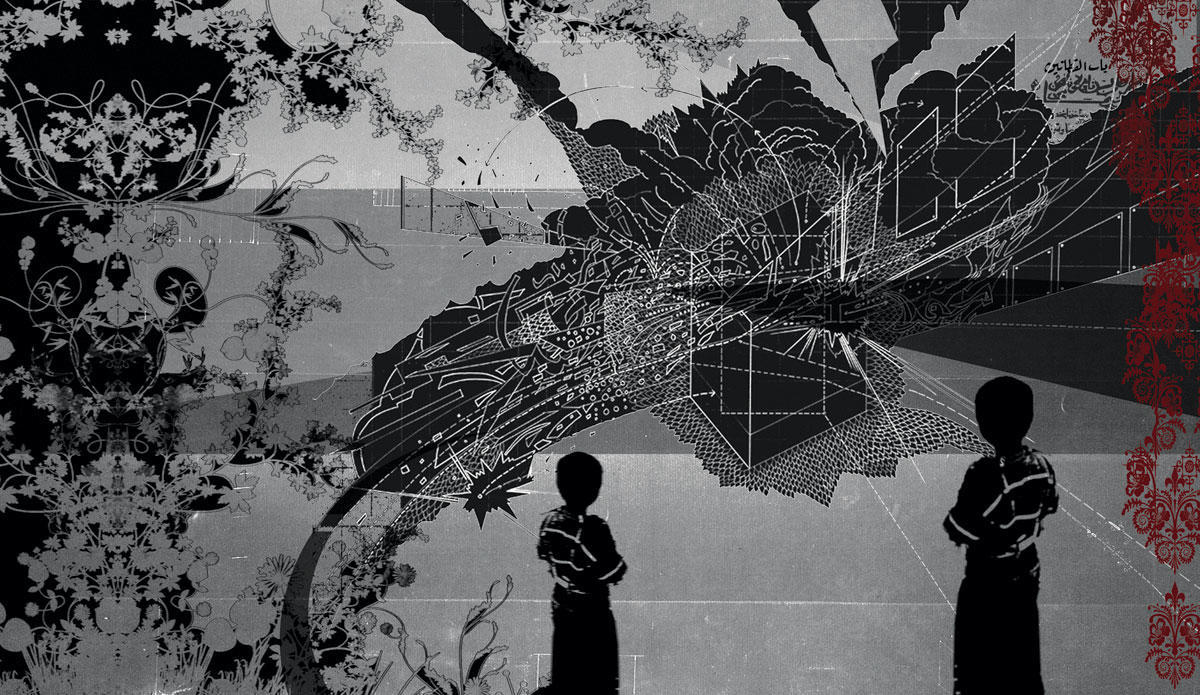 Raqs, comprising Jeebesh Bagchi, Suddhabrata Sengupta, and Monica Narula, scavenges its subjects from the flood of information and gibberish—the multimedia messages, impromptu enactments, neon extravaganzas, slogans and tickets, nightmares and epiphanies—that defines public space in India. In this show, their photos focus on excerpts from urban ephemera, replaying minutiae to the viewer, and forcing us to take in the torrent of unrecorded incidents that define the everyday. Walking out of the gallery, I realized that everywhere I looked, I could see Raqs' pictures, unframed and captionless all around me.