A Culture Trip
By Michael Schindhelm
Translated by Sharon Sharpe
Arabian Publishing, 2011
You've resigned from the prestigious directorship of a Berlin opera house because you forbade the burning of the Quran on stage. What to do next? Where will life take you? Of course. Go to Dubai! You're now a high-ranking employee of a booming multi-billion dollar private development company. Within a year, you will be the first director of culture the emirate's ever had. And you, Michael Schindhelm, you will keep a meticulous daily diary. Does that sound too good — or weird — to be true? Or does it make perfect sense in a neo-liberal, New-Middle-East kind-of-way? It's a stock characteristic of Dubai's hey-days (circa 2001–2009) that descriptions of real, lived life come across as vivid, florid fiction. Facts may be sacred, but they're also scarce in this desert dream. Regardless, in this twelve-month account of a German intellectual's encounter with the dying days of Dubai's decadence, Schindhelm tells it like it was (though many names have been changed: this is no embittered "name and shame" memoir). His details on how the city looked, pulsed, connived and conspired are some of the best I've read. This is because they're not written from hatred, or resentment, or embedded European superiority. That doesn't mean Schindhelm wasn't worried by what he'd stepped into (which included presiding over a proposed three thousand seat opera house with predicted visitor figures running in the millions — because the business plan demanded the figures to get the borrowed capital, et cetera, et cetera).
Many, too many, books have been written about Dubai's dangerous and deluded ascent built on giddy amounts of debt. Sheikh Mohammed famously alluded to his city-state as a kind of corporation with himself as its CEO. Trade, business, deal, and profit making are Dubai's history perhaps more than any surviving material can attest to. But culture, that's new. That's been the preserve of Dubai's less showy, more sober sibling, Sharjah, with the tenth iteration of its Biennial taking place this March. In Dubai, as Schindhelm here confirms, culture could only really be conceived by Emirati decision makers through the prism of financial profit (the category of a "not for profit" entity has been met with ontological bewilderment for years). A few have tried in Dubai to introduce the notion of intangible profit, the strange currency by which the good of culture is measured by those already part of its insider trading system. Of all the museums and theaters and opera houses threatening to exist during the boom, none materialized by the time the crash came. However, Art Dubai did, and around it, a vibrant commercial gallery scene. This makes sense. Art that operates as commodity, capital, that's OK. And herein lay Michael Schindhelm's uphill struggle, one that, by the end of 2008, was exacerbated by the global financial crisis. If Dubai had been the physical expression of non-physical credit booming then it soon came to a chilling halt once nonexistent money stopped moving around the world. Schindhelm's November and December entries are filled with stories of peoples' lives shuddering to a stop, overnight. The dream couldn't be dreamt any longer.
—Shumon Basar
---
Selected Poems
Adonis
Translated by Khaled Mattawa
Yale University Press, 2010
Experimental in form and mythic in tone, the poetry of the titan of Arabic literature Adonis resounds in this new English survey of his work, translated by the Libyan poet Khaled Mattawa. Adonis's impact on letters has been immeasurable, as leader of a modernist movement in Arabic poetry and as editor of Shi'r, the legendary Beirut-based literary journal he ran with Yusuf al-Khal in the 1960s. Said by Syrian textbooks to have ruined poetry, Adonis freed verse from classical diction and meter, bringing contemporary spoken Arabic into his work while infusing it with European lyrical traditions — even as his poetry worked to undermine these categories. In Mattawa's selection, spanning the fifty years from 1957 to 2008, the poet, exiled from his native Syria, emerges flooded with the anguish of displacement, the rush of eros and existential doubt (without which it wouldn't be '60s modernist poetry). Outspokenly secular and vocal in his rejection of politically and religiously committed literature, Adonis, who has regularly declared the end of Arab culture, holds poetry responsible for igniting a revolution and renewal in thought. Rather than conveying social norms, the poet "sets his words as traps or nets to catch an unknown world." Of the poet's language, he writes in the mystical, Greco-Roman-infused Songs of Mihyar of Damascus, "It is more than a mask; it is a vortex where Arab culture would meet with all its dimensions in the central and pivotal cause: crossing from the old Arab world into the new."
---
Rich Texts: Selected Writing for Art
By John Kelsey
Sternberg Press, 2010
How can art critics reclaim the legitimacy they have relinquished to powerhouse art advisors and blue-chip dealers? In Rich Texts: Selected Writings on Art, a collection of essays published this past September, art-world polymath John Kelsey is both cool observer and impassioned activist, acutely describing what a new kind of valuable, persuasive critical activity might look like. The collection's nominal centerpiece, "Escape from Discussion Island," provides a guide for excavating temporary autonomous zones within the ruthlessly efficient contemporary art world, creating liminal spaces unencumbered by the subjectifying strictures of live/work lofts, trending/branding, and other knee-jerk formalizations of time, space, and life. In other essays culled from across the critical spectrum (Artforum, artist monographs, theory readers), Kelsey writes about Alice in Wonderland 3-D, Rodarte, and Wade Guyton. The pieces are quick and dirty, written against deadline and from a range of perspectives, but always thoughtful and engaged. This collection makes clear that by working from inside, flitting between the art world's many character types (gallerist, curator, writer, artist) but never settling into a single one, Kelsey has cultivated a form of criticism that is all his own.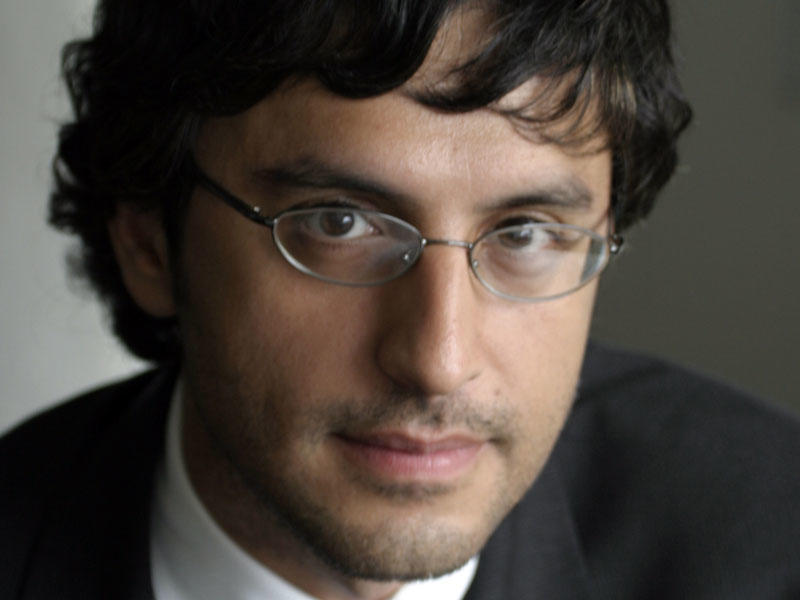 Tablet & Pen: Literary Landscapes from the Modern Middle East
Edited by Reza Aslan
WW Norton, 2010
In Tablet & Pen, pop Islamic scholar Reza Aslan gives the American reader who knows nothing about Middle Eastern literature a tour of its greatest hits from 1910 to the present. Conceived by Words Without Borders, this gargantuan anthology covers the past hundred years of writings across genres in Arabic, Turkish, Persian, and Urdu. Naturally overambitious, Aslan hopes the anthology "may help move our consciousness of the region away from the ubiquitous images of terrorists and fanatics and toward a new, more constructive set of ideas and metaphors," an image fashioned not by the "descriptions of invaders," but forged by the Middle East's own poets and writers. And yet, Aslan opens his introduction with a reminder of Napoleon's invasion of Egypt, and then goes on to explain, "What binds together the writers in this collection… is neither borders nor nationalities, but rather a struggle for self-definition in the context of imperialism, colonialism, and Western cultural hegemony." By framing this immense range of literatures as a response to political enmity, he diminishes the writers' ability to speak in their own set of metaphors and cedes ground to the mentality the anthology wishes to change. Western cultural hegemony actually interests only a few of these writers, and it is those works that deal with more universal themes of love and loss that are most likely to draw new readers and build bridges between literatures. One such highlight is the excerpt from Iranian writer Sadegh Hedayat's classic 1937 novella The Blind Owl, a spooky, surrealistic meditation on obsession and loss that revolves around an unearthly, beautiful woman who walks into an illustrator's house and dies.
---
Chandigarh: Living with Le Corbusier
Texts by Clemens Kroll, Arno Lederer, Arthur Ruegg
Photographs by Barbel Hogner
Jovis, 2011
Following partition with Pakistan, the Indian side of the divided Punjab required a new capital to make up for the loss of Lahore. In 1951, the Swiss architect Le Corbusier was commissioned by newly minted Prime Minister Jawaharlal Nehru to design an ideal modern city, a symbol of the new republic at the foothills of the Himalayas, where more than one million people now live. Attracted by the apparent contradiction between the reinforced-concrete Swiss architecture and the daily rhythm of Indian life, German ethnographer Bärbel Högner moved to Chandigarh and began photographing the city in 2006. In Chandigarh: Living with Le Corbusier, Högner examines the architect's contribution to India's first planned city, surveying its distinctive vernacular modernism to determine how even the most rigid, functionalist architecture is molded by its inhabitants. From the High Court building, whose severe concrete columns have, in very Indian fashion, been painted pink and yellow, to traditional rituals held in the city's public spaces, we see what it is like to live with and within Le Corbusier's plan. As it happens, Chandigarh epitomized the architect's philosophy of the Radiant City, a rationally ordered space where the spheres of life each have their own zone and all the messiness of urban existence would be eliminated — a vision that has not come to pass, and that today's India seems to challenge hourly.