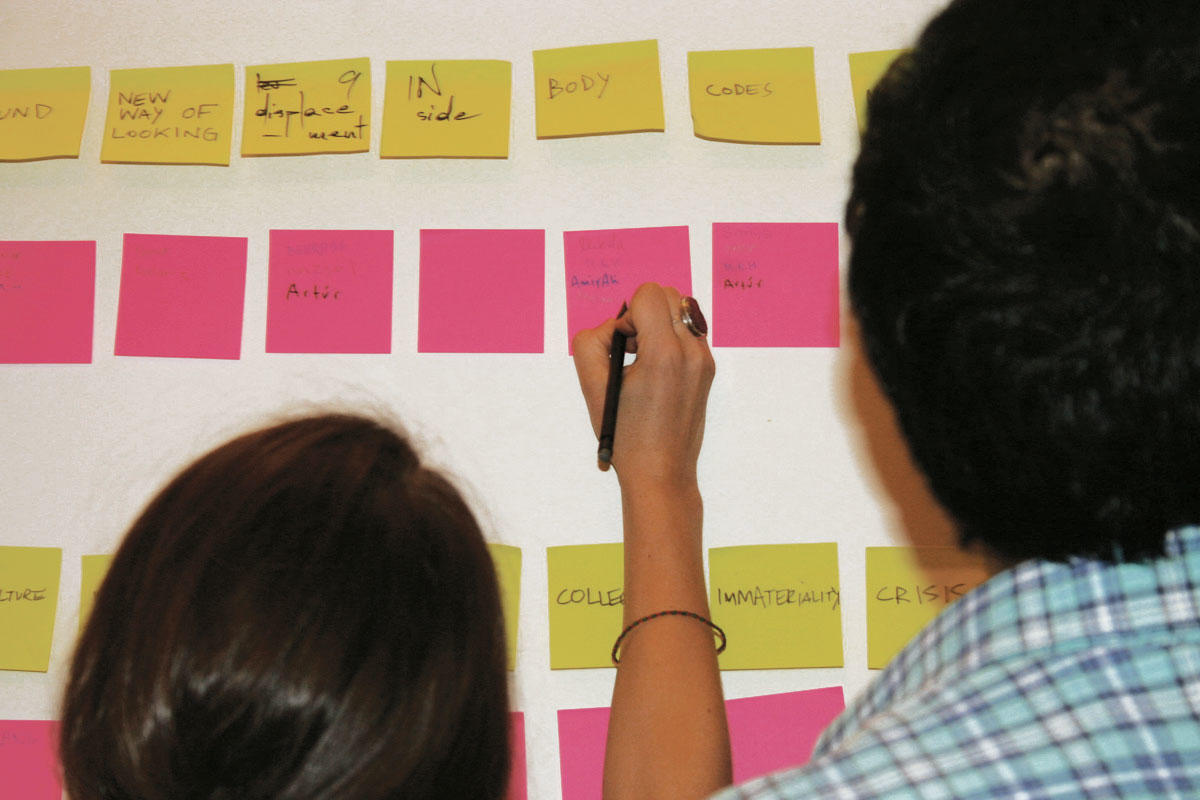 Berlin / Tehran
Reloading Images: Berlin-Tehran / Work in Progress 2007
Various venues
January–October 2007
Berlin-Tehran / Work in Progress 2007 is a cooperative endeavor between Reloading Images — an initiative of the Berlin-based art association NewYorkRioTokyo — and the independently-run Parkingallery in Tehran.
The first leg of this two-part project was held in Iran this past summer and featured 24 artists drawn from Berlin and Tehran. According to organizers, the workshop's aim was not the production of art work per se, but rather, the creation of a novel platform to discuss, debate, and cooperate across these two unlikely sister cities. Several lecturers were invited to provide some context on pressing infrastruc­tural issues in the arts across both cities. Photographer Bahman Jalali, for example, introduced the history of Tehran through the lens of its topography in the public and private spheres. Katherina Sieverding and Wolfgang Knapp from Germany, as well as Reza Abe­dini and Hamid Severi from Tehran, were also among the program's lecturers.
Ambitious in its aspirations, the exchange project also aimed to interrogate hackneyed divisions such as East/West, Orient/Occident and Self/Other. It also strove to challenge the mainstream media's presentation of the Middle East (shock!). The workshop program itself was divided into the abovementioned thematics as well as some others, including public space/private space and body image. Participating artists were divided into groups to respond to these themes. Toward the end of the program, participants came together at Azad Gallery to show their works in progress and to share ideas with other contributors. On August 7th, the Turkish DJ/VJ Serhat Köksal presen­ted a live video and sound performance not-so-obliquely titled NO Gasionalism NO Pipeline Bridge NO Biennial NO Exotic NO Ethnic Market NO Goethe NO Hafez. He used a mix of kitsch contemporary political images with Turkish 60s melodramas and action movies as pictorial resources combined with samples of Turk and Iranian pop music with electronic sounds moving toward a rhythm and then venturing off the beat again. Köksal is plainly critical of the commercialization and banalization of the art world. Where there is a pipeline, he says, a biennale will follow.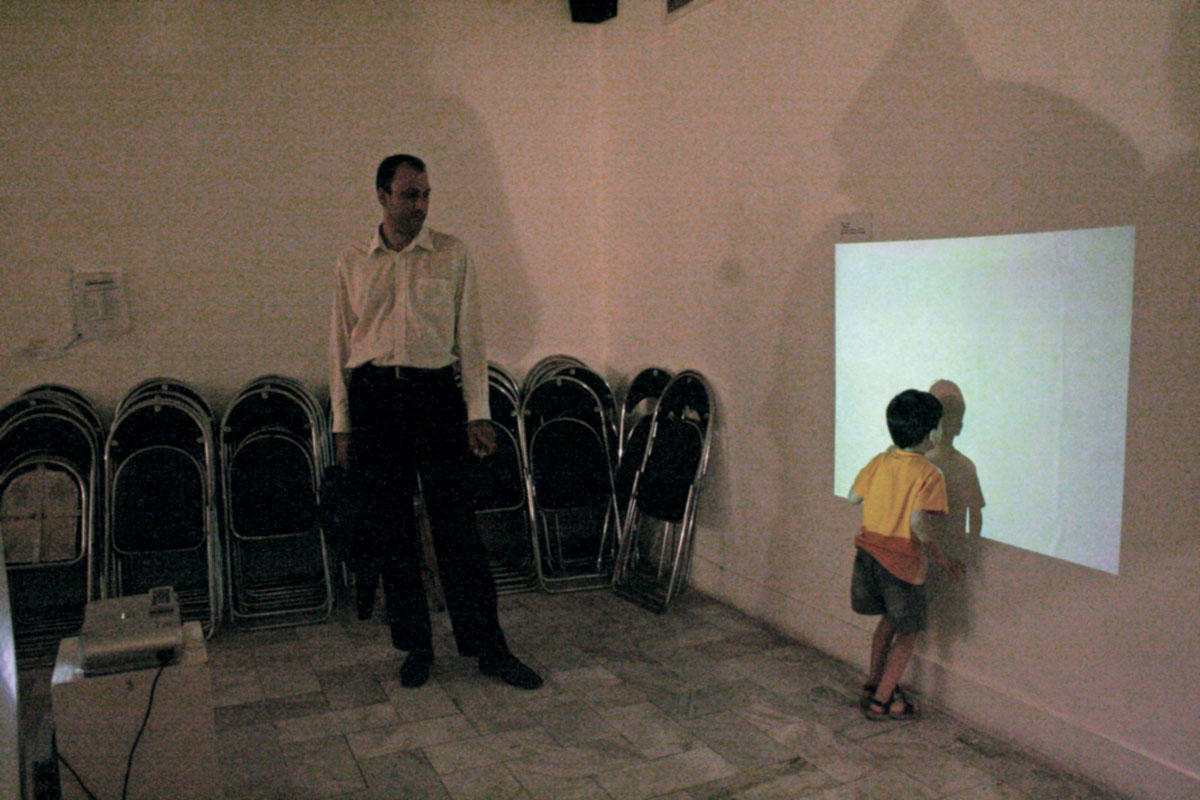 In the end, it is hard to criticize an exchange initiative of this variety. After all, putting people from different cultures in the same room is inevitably productive, if not enlightening. But still, by enforc­ing such rigid — and dare I say — lofty and romantic thematics, the program's organizers may have stifled the participants' freedom to wander outside of the oppressively dominant paradigm of overcoming the cliché. Isn't that as bad as reinforcing its spectral presence? There is no dearth of such workshops these days, and one is left to wonder if they could have a life independent of their particular hand-holding cultural politics. Designer and participant Reza Abedini may have put it best when he pondered, "Does exchange primarily take place because of the Iranian interest towards the West or because of the interest of the West toward us?" Let's hope that participants can forget the hand-holding and the provision of pretty platforms during the Berlin stage of this ongoing project. What ever happened to just hanging out?
The Berlin leg of the project is coordinated by Azin Feizabadi and Kaya Behkalam, with the help of Sanna Miericke, Jeannette Gaussi, Alia Rayyan, Ashkan Sepahvand, and Natasha Sadr-Haghighian in cooperation with the University of the Arts Berlin, Interflugs and Freie Klasse. The Tehran side of the project is coordinated by Parkingallery and arseh.org (Amirali Ghasemi and Martin Ebbing), with the help of Katayoun Arian.