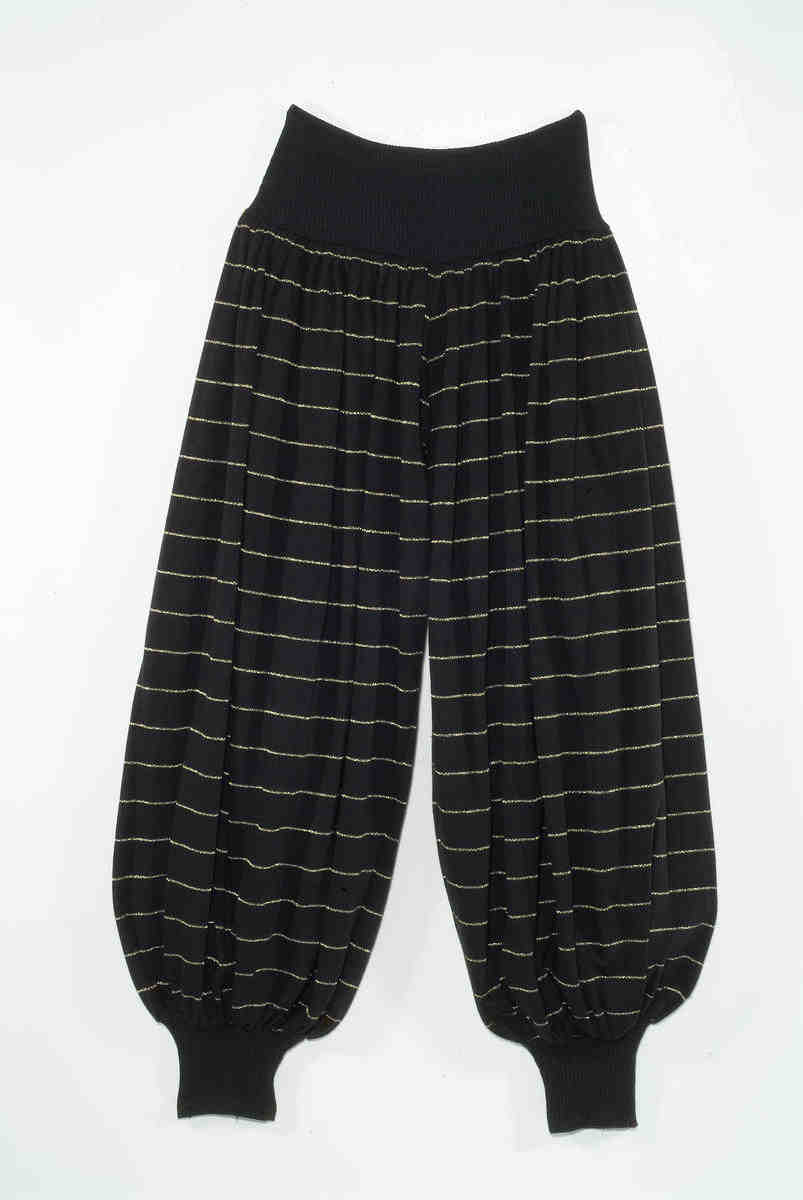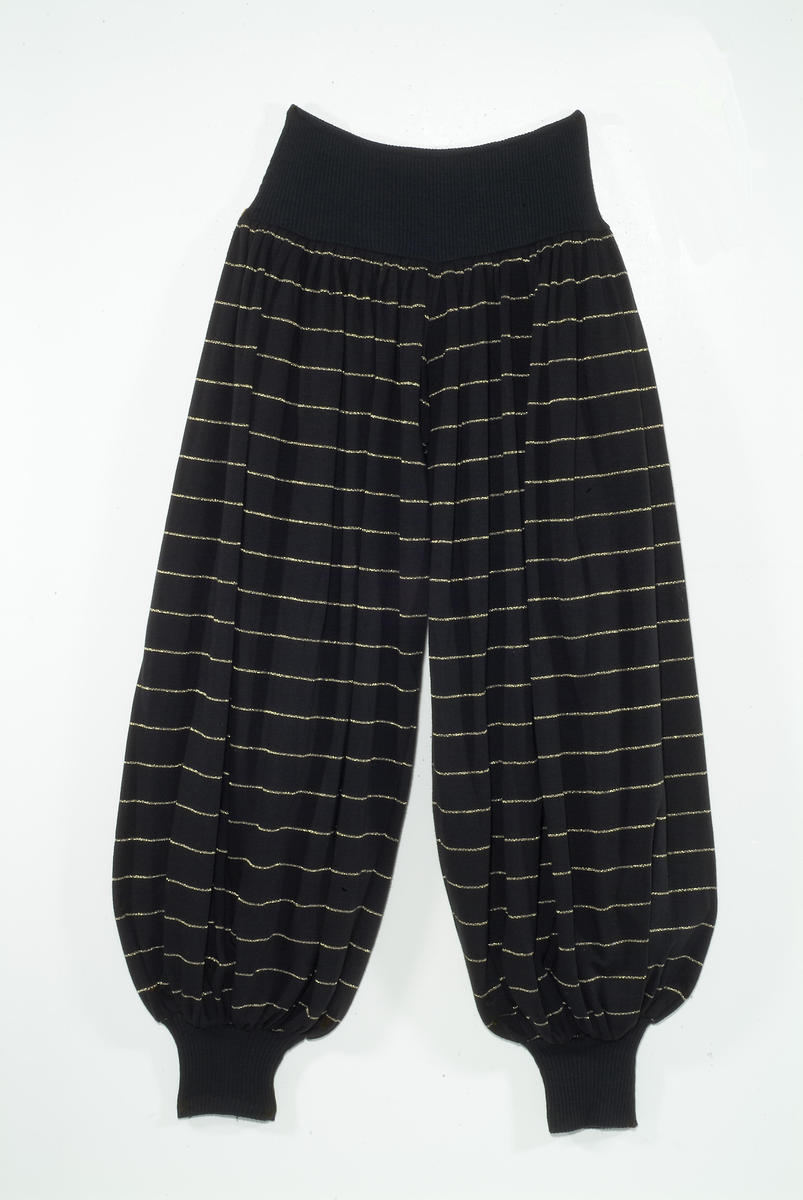 Recently I was looking at the cover of Nico's milestone LP Desertshore produced by John Cale. On the cover, Nico is riding a camel and there is a man walking behind her. She is looking very androgynous in what appears to be men's desert attire: billowing trousers, boots, blousy top, and kifeyah. This is 1969. She is out on a musical limb and the cover betrays this isolation. The frozen moment seems lonely, just as the album's music is harrowing and desperate. Images of the Western females portrayed in Paul Bowles's The Sheltering Sky come to mind. They, too, are dressed in men's attire. Fate brings them to the desert where they are not in tune with the female ethic of the time and place. What is aesthetically interesting in this scenario is the hybrid created by the mix of early 1900s European military fashion, traditional Moorish attire, and Western liberated female fashion — foreign lands introducing different ways of dressing.
Since the 1950s in particular, fashion has been significantly influenced by non-Western cultures outside of the parochial geography that is haute-couture. At the mid-century, most high-fashion houses were based in Paris, but even then, designers were hunting for newer, more exotic influences to lend interest to their collections. In the 1960s, some of the most influential designers in the world, among them Yves Saint Laurent, focused their attention on the Middle East. Saint Laurent was particularly inspired by the sensual aspects of the region and the exploits of fellow members of the Western leisure class, who often came to the area to live and frolic. Another avid traveler of the time was Barbara Hutton (the infamous Woolworth heiress).
Some years ago, I had the fortune to work with the exhibition installation teams at Sotheby's auction house in New York City. One of my jobs was installing Barbara Hutton's scrapbooks and loose photos. A centerpiece of this collection was a scrapbook of an expedition to what appears to be Morocco. She is the only woman in almost every photograph, while she is continuously surrounded by (wink) Moroccan men. In a number of the images, she is being carried. What is interesting is what elements she has adopted from the native culture to mesh with her own identity. Although the images are in black and white, it is clear that Barbara is wearing color. She is wrapped in it. In startling contrast to the tendency back home in the United States, Barbara has embraced elements of the feminine Middle Eastern aesthetic, with kohled eyes and wrapped silks. Other Western women in the area preferred to blend into the desert landscape. They wore men's desert attire straight off the silver screen of Lawrence of Arabia. However their attire is not an organic extension of their identity; it is a fashion statement and a surface reaction to an unknown culture. It is also potentially a reaction to the American sexual revolution. While these women can never fully share in the Middle Easterner's experience — they can approach this experience with their own culture's roles and customs.
Western cinema has also had a tremendous impact in spreading romantic images of the sands of North Africa and the Middle East, further inspiring fashion designers. Soon after talkies began, Marlene Dietrich would create a stir throughout the world with her portrayal of a bisexual cabaret singer performing in Morocco. The flawless ending of her walking off into the desert into the world of the North African unknown has left an indelible mark on cinema and fashion, while it is still referenced to this day. And as with every Other, Hollywood has repeatedly bastardized and caricatured the Middle Easterner. Images of harems, genies, and belly dancers have given the Middle Eastern female an exotic, mysterious, and often submissive identity in the Western world — some of the worst examples being TV's I Dream of Jeannie and Elvis Presley's Harem Scarum. As if Middle Eastern women were all about veils and finger cymbals and facilitating men's sexual gratification.
There was an extremely long period (1960–mid-1980s) during which the Middle Eastern and North African cultures had a direct influence on high fashion and rock fashion. Along with YSL, Thea Porter, Norma Kamali, Perry Ellis, and Issey Miyake are among other blue-chip designers borrowing from Middle Eastern influences. The post-war era saw the beginning of routine international travel, suddenly making it possible to travel to distant places for a reasonable price and most importantly, with speed. The ocean liner era was grinding to a halt and 'jetset' joined the vernacular. With it came photographs, souvenirs, and tourist destinations. We could now experience far away lands ourselves.
In the 1960s, revolutionary designers Rudi Gernreich and Emilio Pucci would be influenced by the Sunset Strip, where an icon was in the midst of being born: the go-go dancer. Is this character a bastardized descendant of the Hollywood caricatures of the Middle Eastern women? I would argue yes. Is she also subverting the submissive stereotype with her brazen and empowered appearance? Yes, I think so, too. Is she a hybrid of Barbara Eden, some midriff, a cage, good drugs, a light show and psychedelic rock? Absolutely. As is often the case, the designers looked to an outside culture to help them in their struggles with the limitations of their own (American) culture. They harnessed the sensuality and power of the stereotype of the Middle Eastern woman to blow the lid off tight-lipped, repressed American gender roles.
From the mid-1970s to the mid-1980s, designers like Kamali, Ellis, and Miyake did collections with harem pants, a look that lingerie company Frederick's of Hollywood had already been milking for some fifteen odd years. These designers engaged with the Hollywood caricature of the Middle Eastern woman as well, but they took this stereotype and refashioned it into a sincere and unpatronizing vision of a way that women everywhere could dress. They demonstrated the power of fashion to consume influences and create something new and potentially universal. This approach created different kinds of problems with its capitalist consumption but it also perpetuated, at least on a visual level, intercultural dialogue.
As with all fashion statements, however, these outfits were about appearance and aspiration, not a literal translation. Were these fashionistas really heading to the souk? I doubt it. They were going uptown and downtown — out of limos and into the trendy club Pyramid in New York City and then on to the Oasis and lastly, Plato's Retreat. They wore high-heeled boots or flats, permed or feathered hair, and a bandeau top. During the 80s the Sultans of Swing was a radio hit and in America the only Sands or Dunes were in Las Vegas and the Sheiks were a brand of condoms. Yet somehow, thousands of miles away, in dramatically different climates, the aesthetic of the Middle East still spoke to Western women. They were seduced by the colors, layering, and accessories, the heady blend of seduction and exoticism that was lacking in Western woman's aesthetic norms. Cultural tourism? Of course. But at least it began a dialogue between many different cultures that had not existed. Sure, in these complex times, fashion is hardly suited to provide a blueprint for world peace or tolerance. But it is capable, in the most immediate and visceral of ways, of showing us that it is possible to share one another's ideas and ideals of beauty. Why shouldn't Galliano be up for a Nobel?