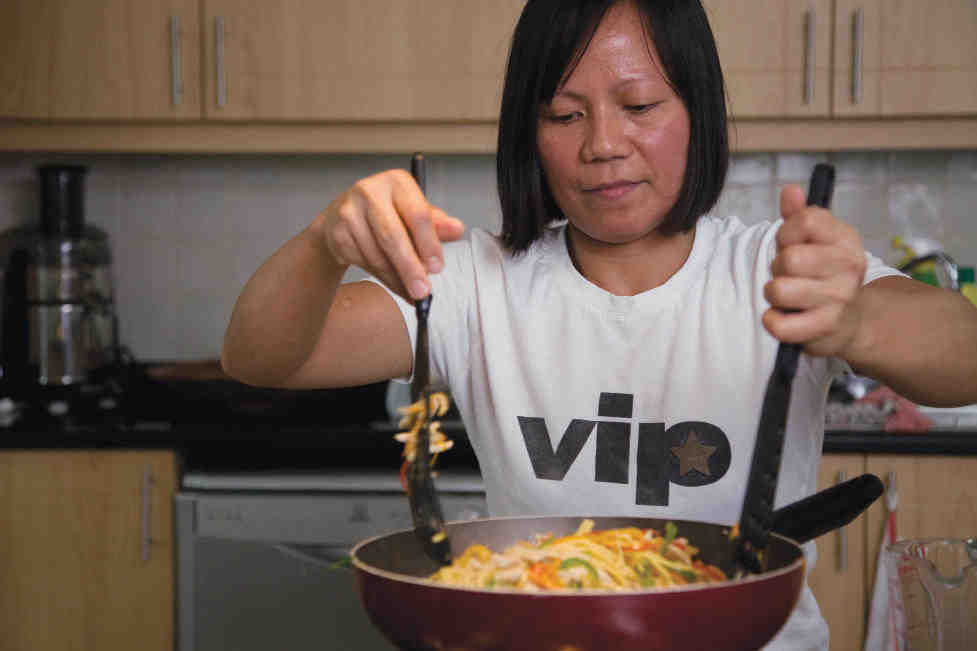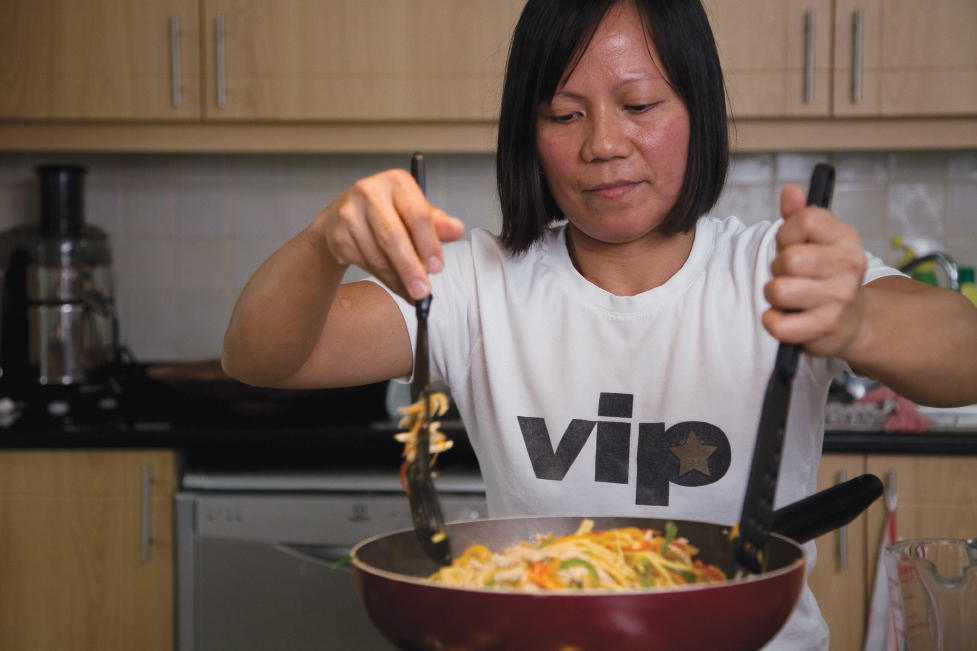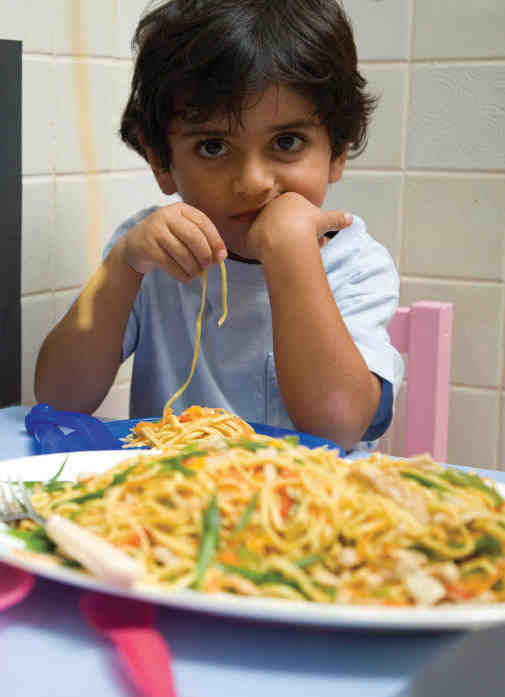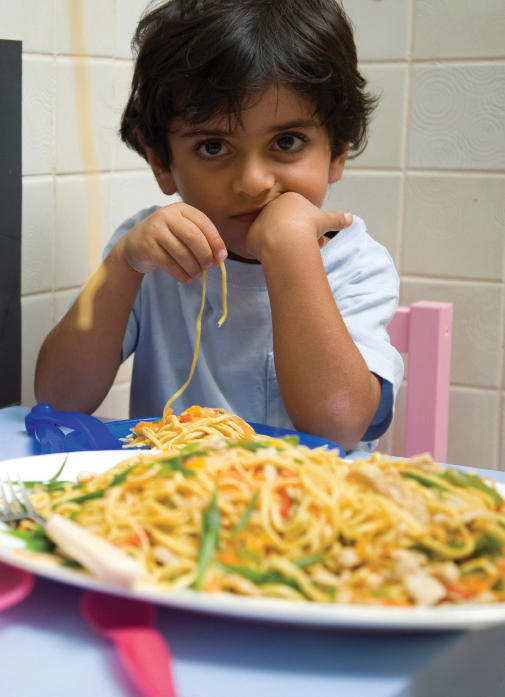 Ingredients:
(serves 4)
1 large chicken breast
1 package egg noodles
1 carrot
3 peppers (mix of colors)
1 onion
1 teaspoon garlic
1 tablespoon olive oil
1 tablespoon sesame oil
1 spring onion (for garnish)
Salt and pepper to taste
Preparation:
Slice the vegetables and chicken into thin strips.
Cook the noodles in boiling water according to the instructions on the package. Heat 1–2 tablespoons of olive oil in a large pan or wok and brown the chicken.
Remove the chicken from the wok and set it aside while you sauté the onion and garlic.
Add the sliced carrots and peppers to the wok, followed by a half-cup of water. Simmer for 5 minutes, then add the drained noodles.
Add a dash of sesame oil and season to taste. Sprinkle a handful of chopped spring onion on top as a garnish.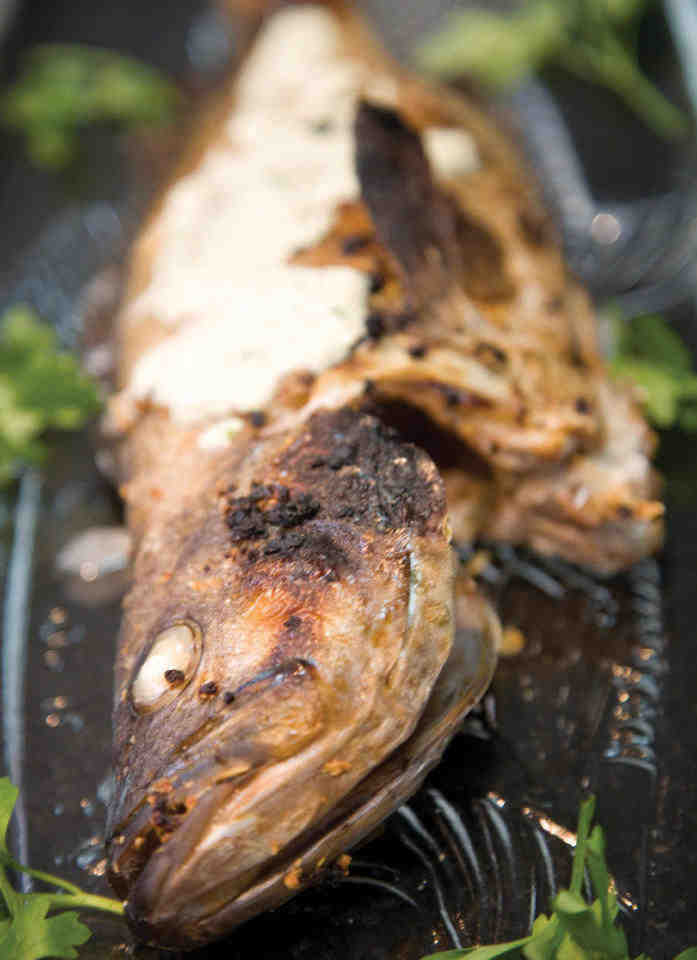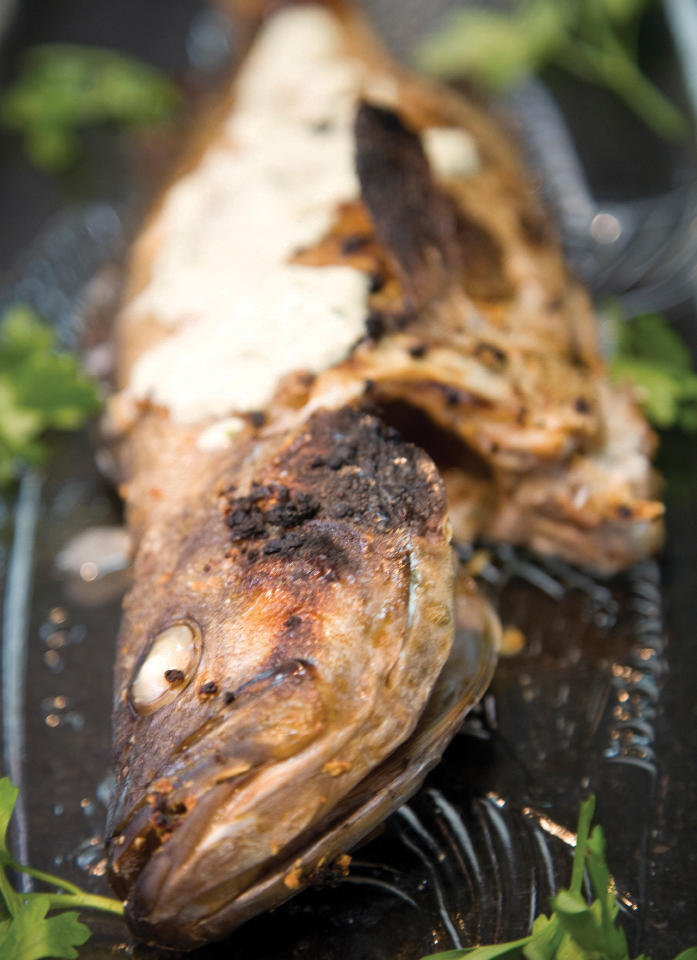 Ingredients:
(serves 4)   1 whole grouper fish
(approximately 300g, gutted)   For the marinade:
2 cloves garlic
¼ teaspoon chili powder
½ teaspoon lemon salt   For the tartar sauce:
½ teaspoon chili sauce
½ teaspoon soy sauce
Handful chopped parsley
5 gherkins, chopped in a blender
2 tablespoons mayonnaise
1 teaspoon white vinegar
Salt and pepper to taste
Preparation:
To make the marinade, mix together the garlic, chili powder, pepper, and lemon salt and use your fingers to rub the aromatic powder into the fish. Make diagonal incisions into the flesh to allow the marinade to penetrate the fish. Marinate in the fridge for at least 2 hours.
For the tartar sauce, combine the vinegar, mayonnaise, chili sauce, and soy sauce with a handful of chopped parsley and the chopped gherkins.
Bake the fish in the oven at 180 degrees Celsius (350 degrees Fahrenheit) for 20 minutes, turning once halfway through. Then grill for 5 minutes on one side until the fish begins to crisp up and brown. Transfer to a serving dish and dress with the tartar sauce and a handful of parsley.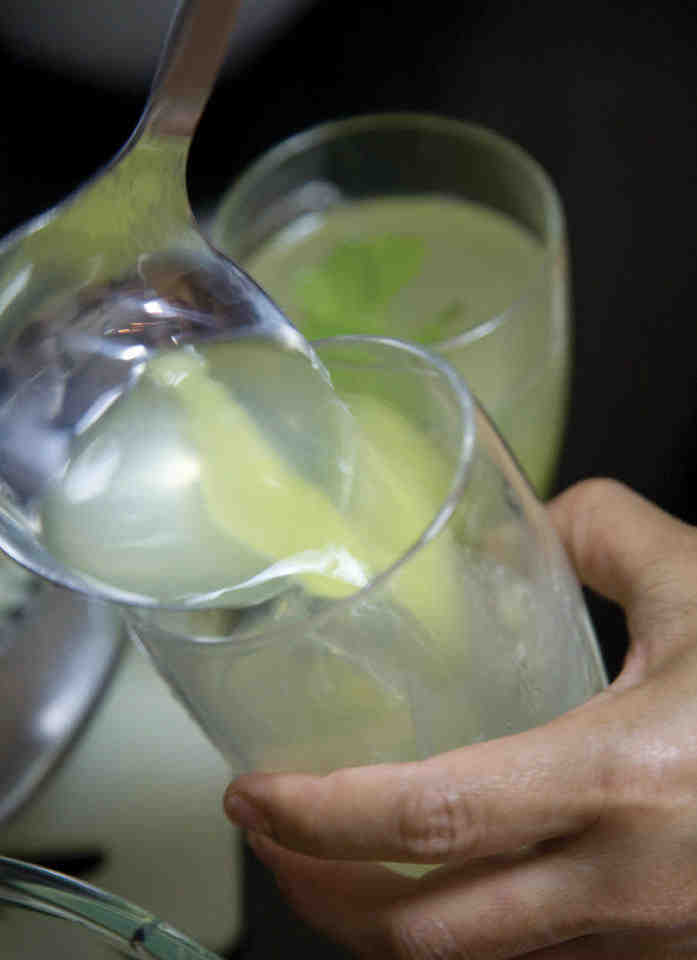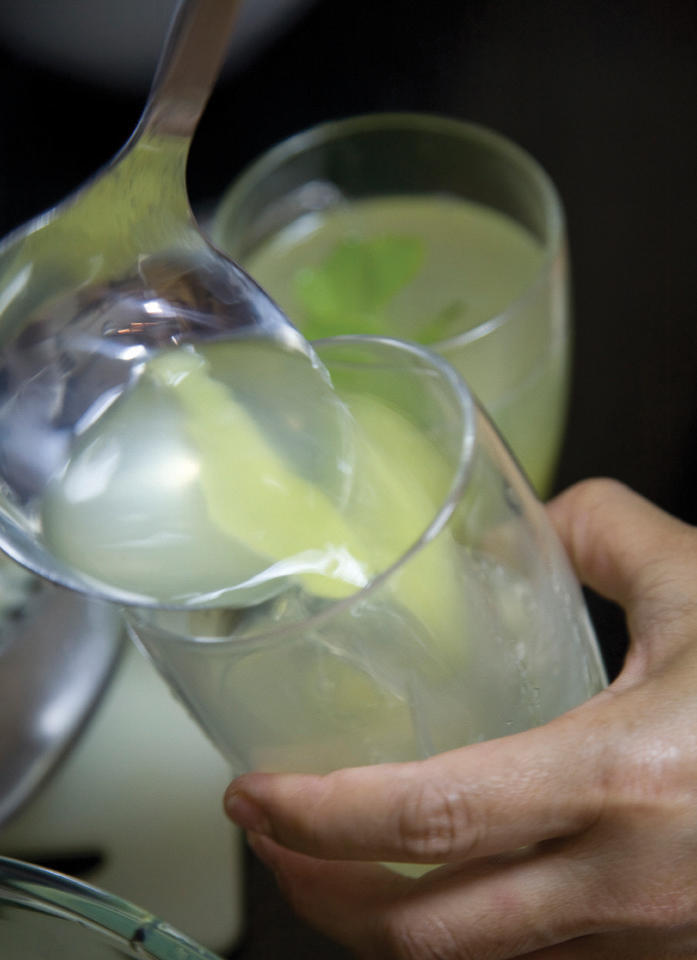 Ingredients: (makes 6–8 large glasses)   6 large lemons
150g granulated sugar
(approximately 2/3 cup)
Preparation:
Scrub the lemons in warm water, then remove the outer zest from 3 of them, using a potato peeler or zester.
Squeeze the juice from all the lemons into a large bowl and add the lemon zest and the sugar. Pour in 2½ pints (1.4 liters) of boiling water, stir well to dissolve the sugar, cover, and leave overnight in a cool place.
Next day, stir again and taste to check the sweetness, adding a little more sugar if it needs it. Strain, using a fairly coarse sieve, as it's nice if some of the pulp remains. Serve with mint and ice.