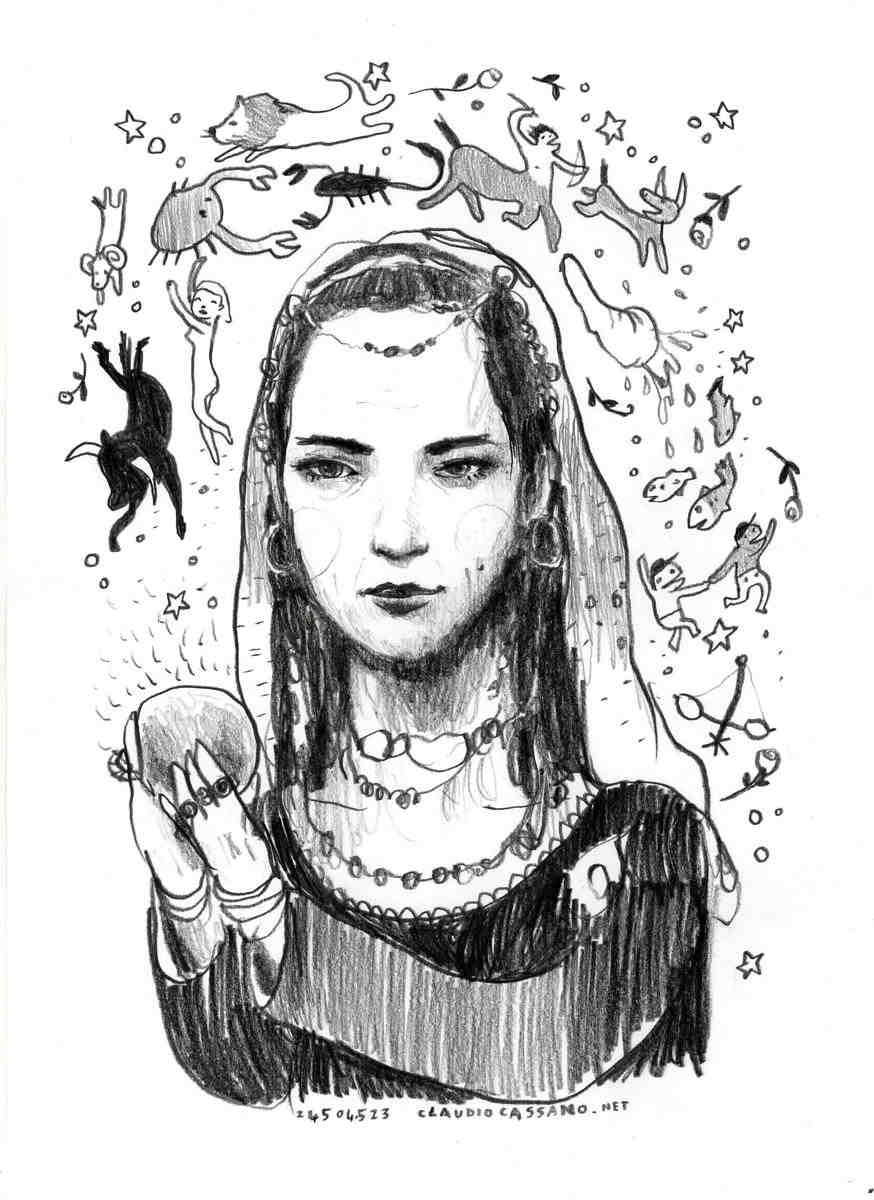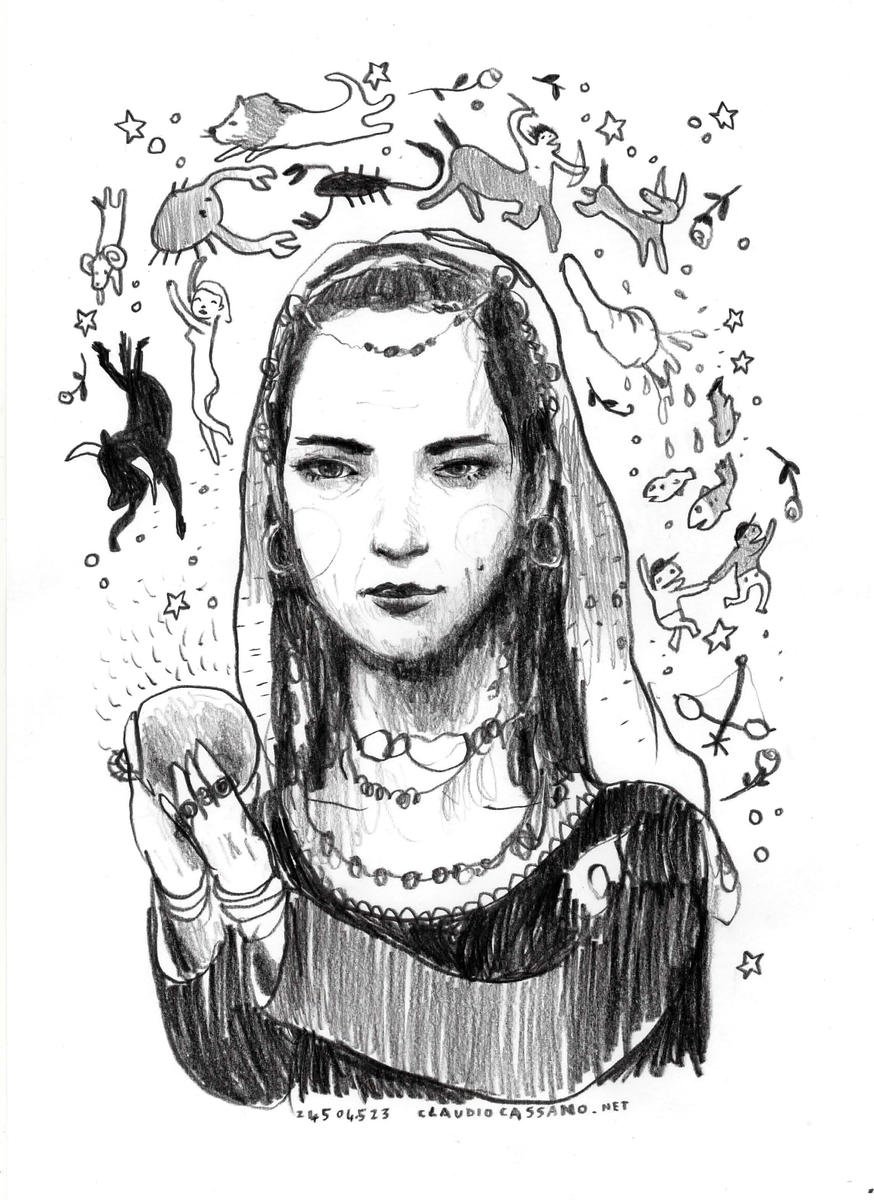 Ms. Setareh Shenas delivers the astrological goods this season, direct from Tehran. This summer is bound to be interesting, if not tumultuous, says this classy clairvoyant.
Aries The collective impulses of the spring equinox flow into a transitional phase during the summer months, bringing disintegration, and with it, a refulgent rebirth. Keep cool and accept the onslaught of potential (read: likely) relationship severances to come. Ruptures abound, volcanic in nature.
Taurus
Taureans this month will be marked by sluggish planetary movements as Pluto chugs disheartened into the lifeless sphere of Mars. As temperatures top 40, embrace the summer heat and surrender to the slump. Doubtless, you will rise invigorated, emerging as a sun-kissed phoenix amidst pasty compatriots.
Gemini
Mars has burst into Gemini, foreshadowing imminent collisions. After a month of tormented vegetarianism and/or self-imposed dietary restrictions, Mars returns to its astral nemesis Taurus and your waste line breathes again. Prune juice is a rule of thumb.
Cancer
You are on the verge of a four-year cycle of prosperity and productivity. While your days are fruitful, accept that nights of frivolous hedonism are coming to an end as Venus wanes. Wave goodbye as dawn choruses sidestep into the sunset. Look on your early coffees as a sign of newborn diligence.
Leo
While you exude authority until late November, the alignment of Mercury and Venus in the summer months may spark bouts of foolish exhibitionism. Save political impressions for later and watch for clandestine fundies of every hue. Temperance and patience paddle you safely through the jungle of discontent and disarm your enemies. Defend the middle ground.
Virgo
The nine-fold Rahu enters Leo, spawning chaos as friendships strain and work teeters nervously over a gulf of failure. Hold your nerve and don't be a prisoner to expectations. Rahu passes and old comforts return to cushion the banal, quotidian rituals. Relax with friends grateful for your company.
Libra
Kala Sarpa Yoga begins bringing reconciliation to bitter conflicts. Accept apologies from former sparring partners and rescind the high ground in favor of peace. Heed homespun advice. If you swallow your pride, you will unlock the gateway to new levels of realization.
Scorpio
The Uranus-Jupiter ninefold quincunx pierces the orbit of Mars dissecting logic and reason. Take chances, look beyond the expected and reap the rewards. They outweigh the specter of failure. Don't look back at the black clouds gathering. With determination you can stay one step ahead.
Sagittarius
Uranus spins out of control and bellyflops onto Mercury, heralding an excruciating month of embarrassment and financial loss. Expect the death of a pet or a loose corollary. Stoical perseverance will prove futile against the onslaught of this month's unmitigated awfulness. Hotheaded romantic miscalculations may scar you for the next year. Sorry, Sagittarius.
Capricorn
Retrograde Neptune loops-the-loop and parallel parks next to its celestial sister nine-fold Saturn as it glissades into Pisces. Lock horns with your past and dredge up memories. Confront lurking fears and move beyond your irrational self.
Aquarius
Pluto dives into its conjunction with Saturn, splashing Aquarians with debt and disaster. Collections threaten but sit out the bad times. Blind optimism will be rewarded against the odds. Breaks heal stronger second time round.
Pisces
Shatter the Jupiter/Saturn sextile with a bold approach to potential objects of affection. Fin through the sexual politics and get to the point. Haul in your catch with determination, but remember, only a fraction of them are fit for the pot.