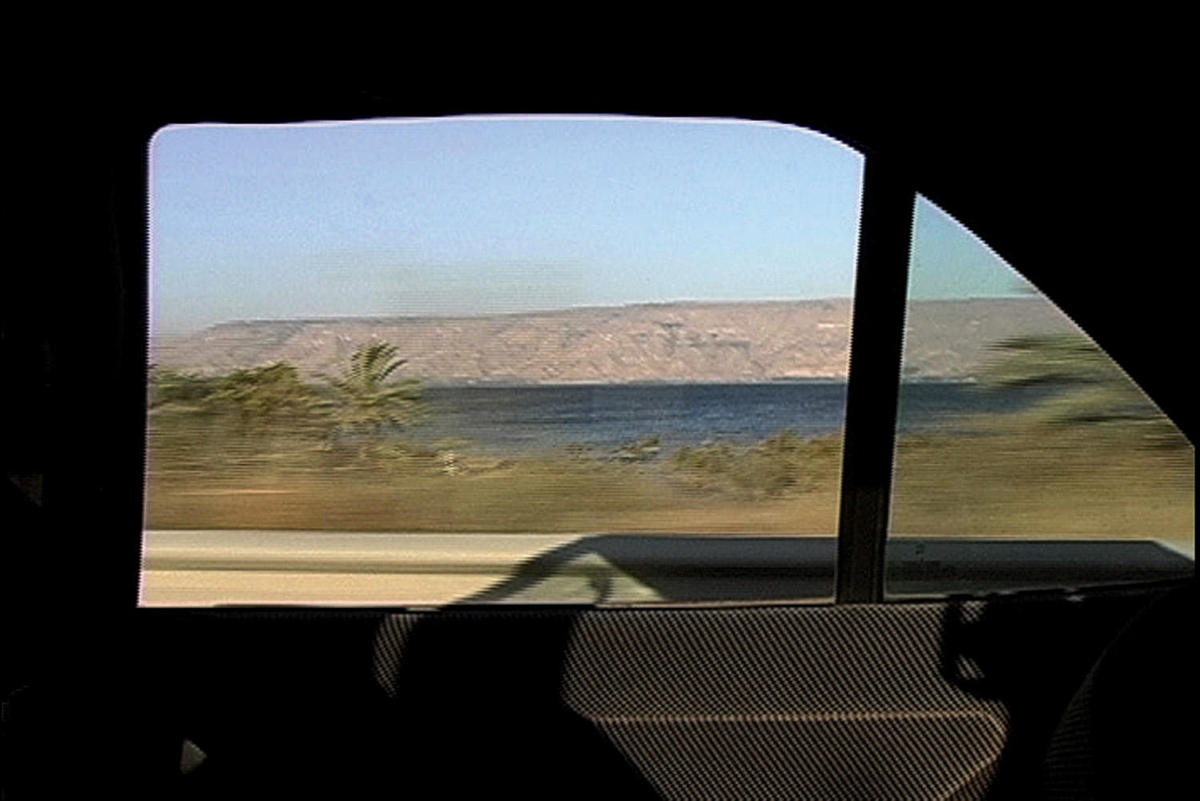 Beirut
Homeworks III
Various venues November 2005
Simply put, Homeworks is a perfect meeting place for curators, gallerists, academics, artists, and critics. To speak of Homeworks is to evoke not only the work but also its particular blend of gossip, networking, and shoptalk soaked in Al Maza beer and peanuts. The nighttime bonding is an essential ingredient, whether the epicenter is the tiny Chez Andre (Homeworks I), the boisterous Barometre (Homeworks II), or the clunky Captain's Cabin (Homeworks III), all of which are unassuming, even drab, which is in itself interesting in a city with as many swanky, sophisticated hangouts as Beirut. But nightlife consistencies aside, Homeworks has changed over the years. The first was a pleasant surprise, the second equally surprising in that it was as engaging as the first (if less gung-ho, more halting, and almost melancholic in disposition), while the third combines the maturity of the second with the hoomph of the first, albeit with the smiling poise of those who know they're now an international reference in their own right. This dialectic characterizes many an international success story, from Star Wars to the Rolling Stones.
This year kicked off with an opening at the new Sfeir-Semmler gallery, an imposingly beautiful space — if almost impossible to find, no matter how often you change taxis — harboring an enjoyable group exhibition that was just a little too varied for its own good, although the stronger examples, such as the archival presentation of the Fondation Arabe pour l'Image, were absorbing enough to stand on their own. Joana Hadjithomas and Khalil Joreige's Distracted Bullets showed a Beirut night sky panorama punctuated by gunshots, the reasons for which (political events, New Year's, etc) were indicated respectively. This fits quite nicely with Homeworks, an event which, as organizer Christine Tohme points out untiringly, is enmeshed in violent national history (this iteration of Homeworks was postponed twice due to the tensions with Syria particularly in the wake of Hariri's assassination). But Distracted Bullets is a good example of art engaging with politics, conveying that odd sense of urgency beautifully rendered and spoiling the fun with an explanatory blurb both too literal and too dramatic ("Beirut is aflame with the fires of victory"). Still, it raised important questions of historical documentation and credibility, as the audience ultimately has no way of knowing the true value, nor even the truth value, of the political matter in question.
Back at the main venue, the Masrah Al Medinat, Rabih Mroué's performance Who's Afraid of Representation? juxtaposed the beginnings of western performance art with the political history of Lebanon, exemplified by the story of a man who massacred his office colleagues for unclear reasons. Much of Mroués politics was lost on me, and I wondered whether it was unbecoming to sit through a performance when you don't understand half of what is being argued; but as I listened to the audience reacting in a myriad of different ways, hooting, applauding, gasping and whooping — I decided that I was fine. But I still don't know what to make of a dichotomy such as this, with Beirut art endowed with the self-congratulating ontology of This Shit's Real, and iconic 1970s performance artists — deceptively easy to ridicule — looking like idiots with nothing better to do than artificially inflict violence on themselves.
In the lectures, by contrast, the horizons of expectation were not as pleasantly muddled. Some — Roger Buergel's Documenta, Jacques Ranciere's Efficacité de l'art, Walid Raad's Post-9/11 admonitions — were universal in that they bespoke Euroamerican preoccupations that by virtue of the tilted global playing field, become those of the world. Some, however, like the panel on city politics moderated by Bilal Khbeiz, were all but impenetrable to me.
Allow me to mention the screenings of two extraordinary films: Ayreen Anastas's Pasolini Pa Palestine is a shrewd and brilliant, if long-winded, analysis of Pasolini's visit to what he considered the Holy Land of Palestine. And Akram Zaatari's In This House is a more slick and self-confident but equally unpretentious, rumination on the history in former war zones. Another memorable video experience, finally, was Jalal Toufic's The Lamentations Series: The Ninth Night and Day. That Toufic casually expects his audience to share his fascination for Shia adolescents endlessly waving their arms about in slo-mo is part of his discriminating charm. For all their self-importance, at least Marina Abramovic & Co. did not make the audience physically endure their obsessions by proxy. All things considered, the Homeworks forum is, in the best possible sense, a locally grounded event for almost any arts audience. It offers international fodder without ever letting you forget that it's in Beirut, and it has no need to apologize, relativize or hold back.