Going Places: A Project for Public Buses is happening on Cairo's crosstown buses from October 2003 to March 2004. Four Cairo-based artists, Iman Issa (1979), Hassan Khan (1975), Maha Maamoun (1972) and Basim Magdy (1977) were commissioned to create two-dimensional works to be placed on the advertising boards of public buses. The project is supplemented by an advertising campaign for which the artists themselves expanded their projects and produced related images that were placed on postcards distributed at venues throughout the city.
Iman Issa's first two-dimensional project is a computer generated collage of kitschy posters depicting paradisiacal landscapes enveloping a nondescript apartment building. It is both critical of the contradictory opulence sold by the language of advertising, as well as a reflection of values inherent to aesthetic judgement and the rift between the aesthetics of the desired and those of the lived. Hassan Khan's striking portrait of an anonymous man is a simple presentation of the unrepresented; its confrontational impact compels the viewer to define their position in relation to an individual with no place in public dialogue. Maha Maamoun's hypnotic architectural landscape uses as its basic component the Mugamma (a gargantuan socialist-era building dominating Cairo's central Tahrir square and an icon of institutionalism) creating an image that is visually captivating, yet disturbing in its implications. Basim Magdy's photograph of a hot air balloon floating in a gloomy sky claims "Superman will save us all" questioning the extent to which the media has influenced our personal sense of empowerment.
This project is an entry point; an attempt to infiltrate Cairo's public space — a space monopolized by the combined institutional grip of both corporate and governmental powers. This infiltration was made possible by appropriating the tools of these authorities highlighting the irony that is a pertinent facet of urban life in this city: Access to the public realm can only be realized through privatization.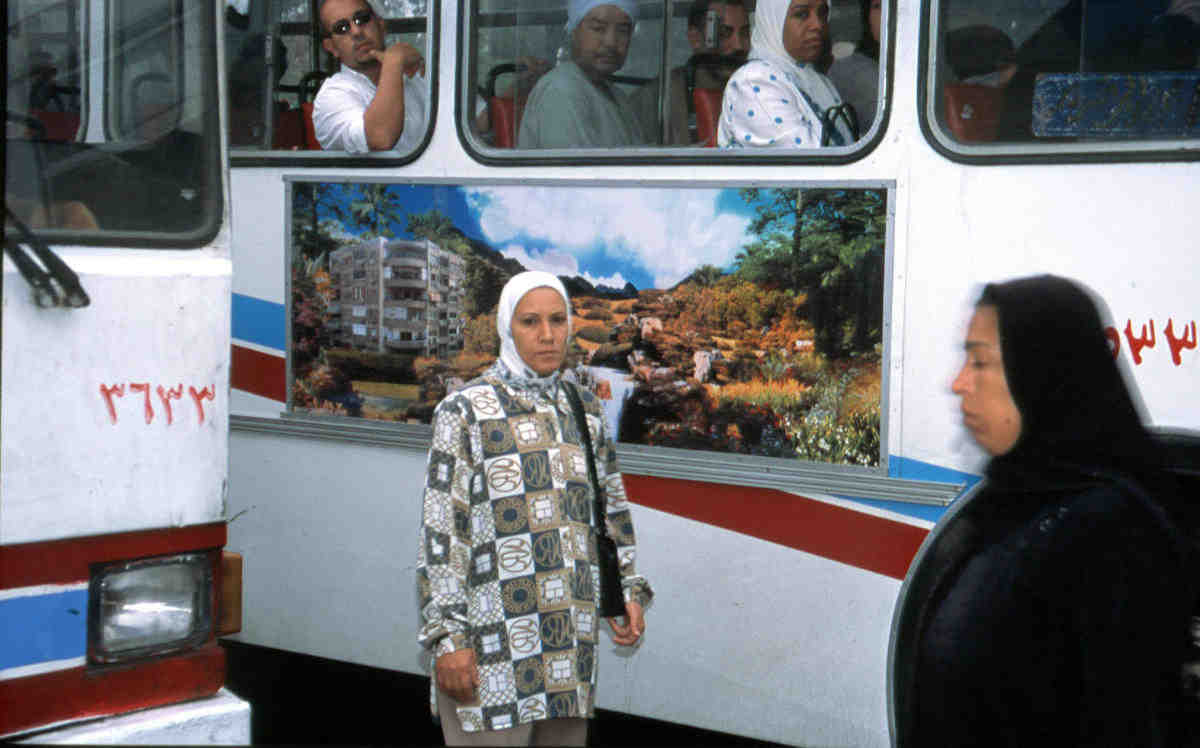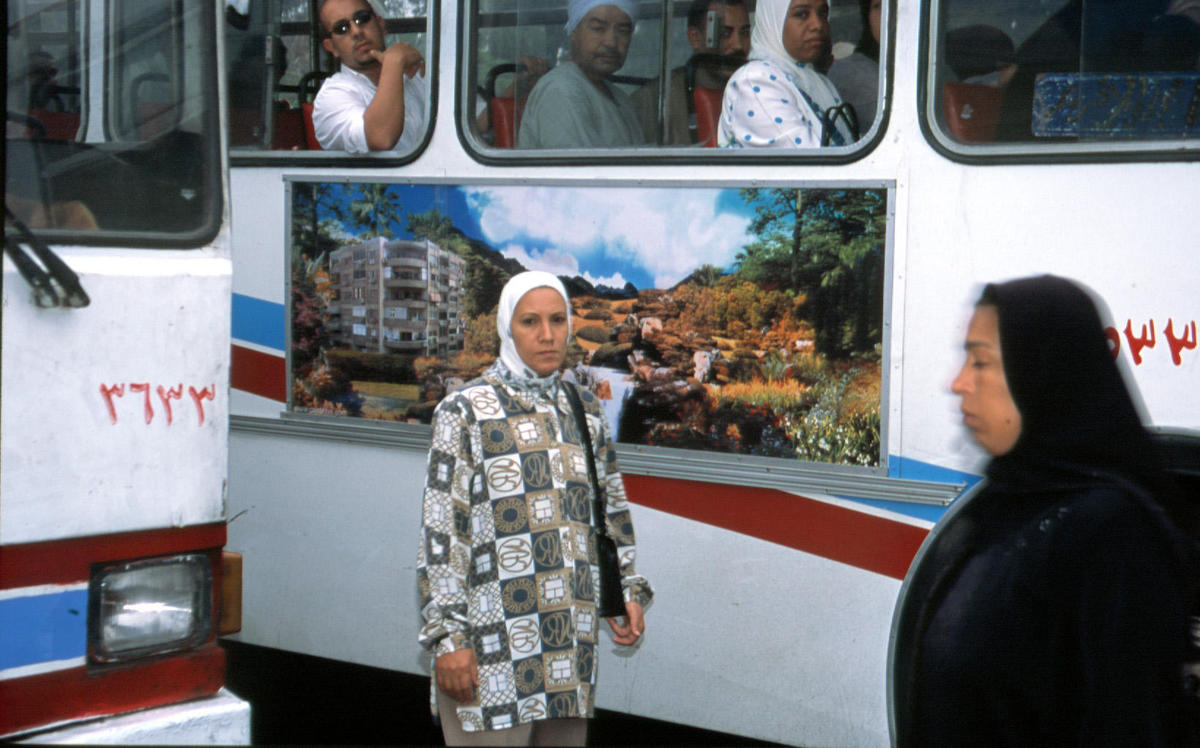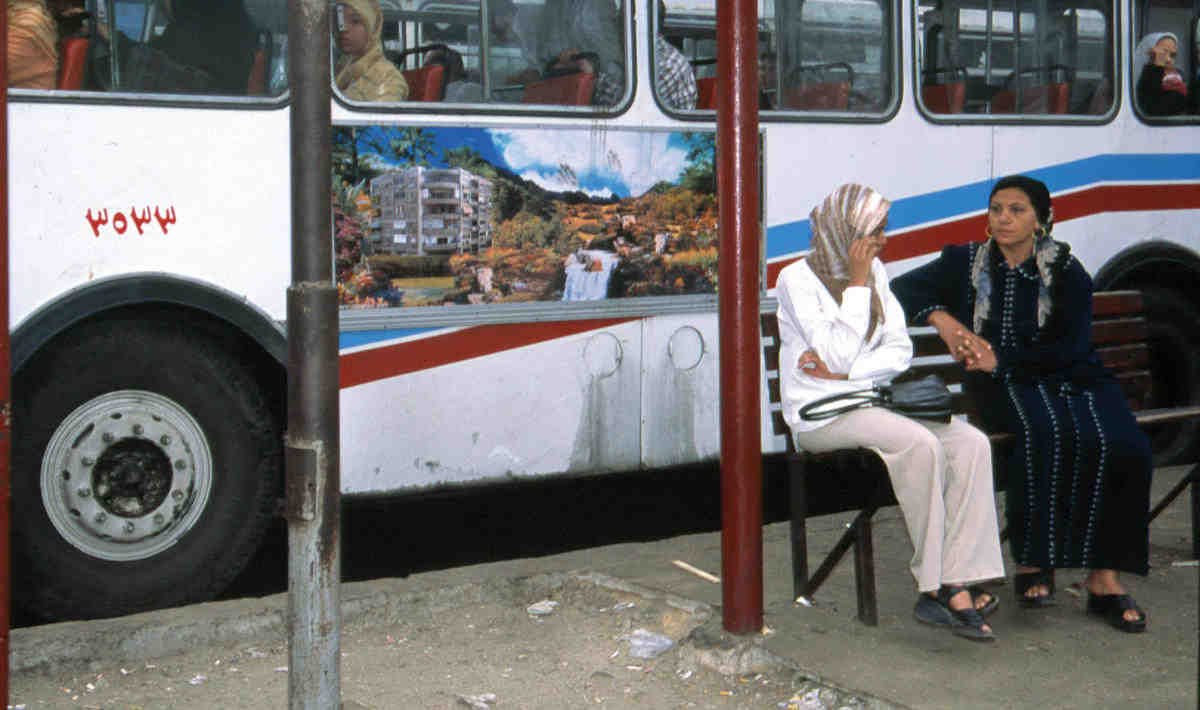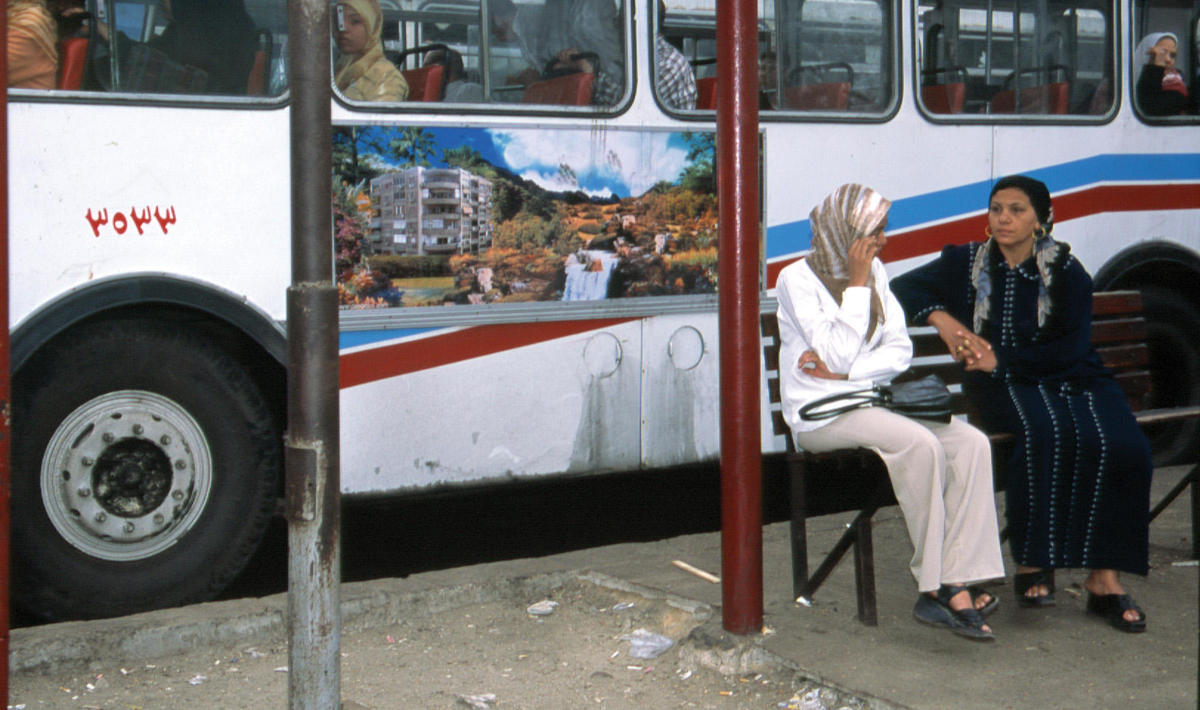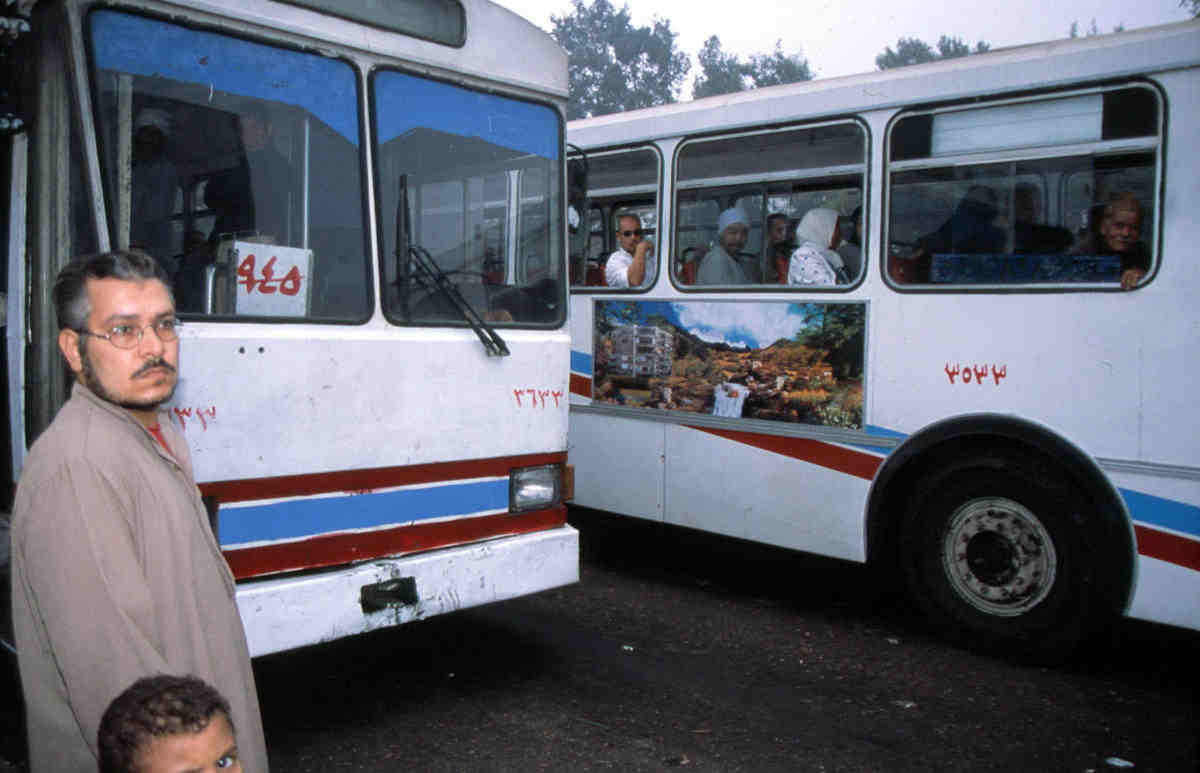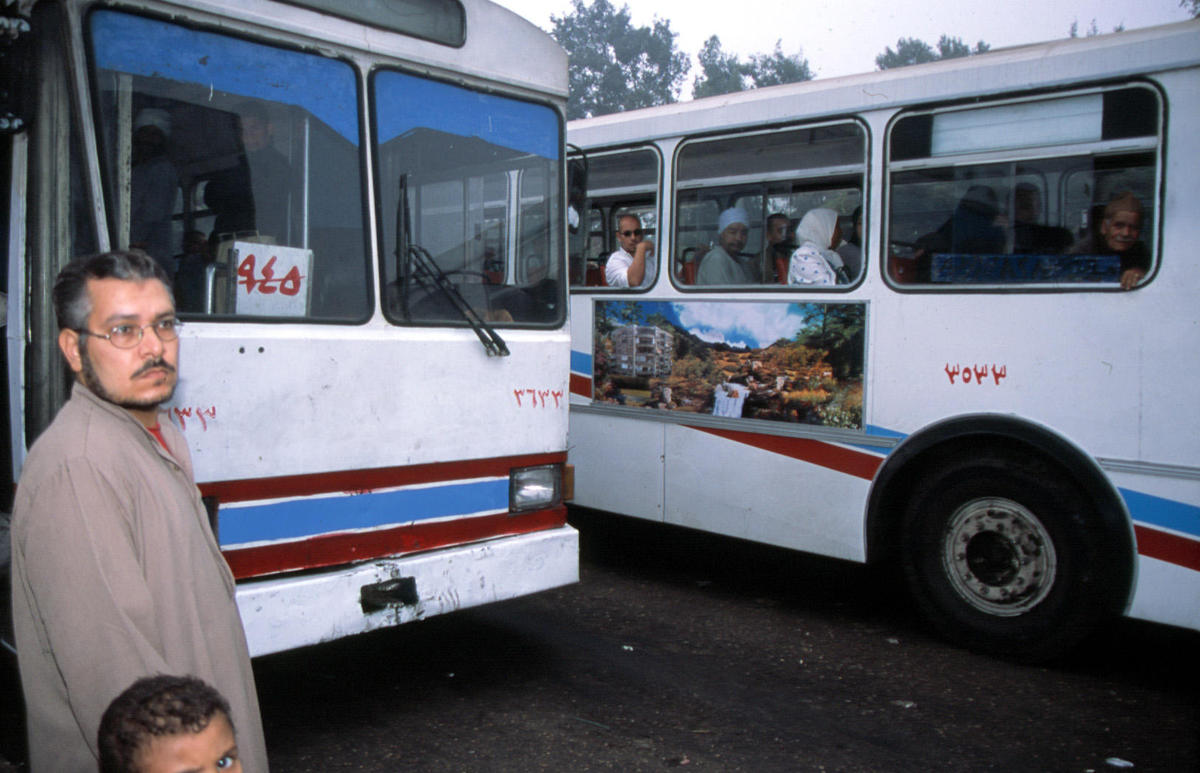 Going Places is an independent project curated by Mai Abu ElDahab, currently director of La Oficina para Projectos de Arte (OPA) in Guadalajara, Mexico. For further information please see www.cairobus.com or email: [email protected] The project is made possible with the support of the Royal Netherlands Embassy in Cairo, Arabica Café, e-flux, Cairo Times and www.egyptiankleem.com