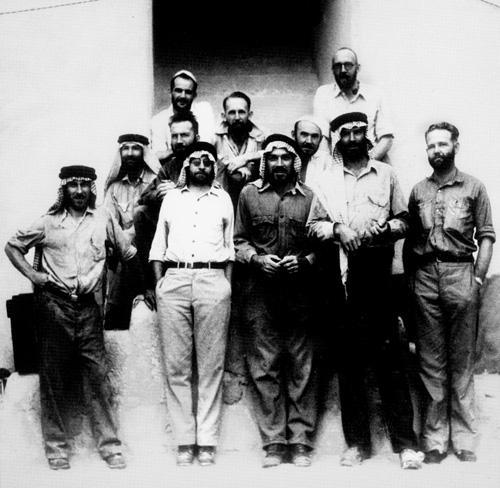 Bidoun magazine is a quarterly publication founded in 2004 with the intention of filling a gaping hole in the arts and culture coverage of the Middle East and its Diaspora.
Bidoun Media Kit. New York: Bidoun, 2009
The Aramco Handbook was originated to fill the void in comprehensive texts written in English about the Middle East. Employees of the Arabian American Oil Company coming to Saudi Arabia from abroad, principally Americans, needed reliable and fairly detailed knowledge of the kingdom. Nontechnical employees needed to be grounded in the fundamentals of the oil industry. Although recently a number of books on the area have been published, the handbook continues to be useful as a single source of information and background for Aramco employees.
Aramco Handbook: Oil and the Middle East. Dhahran: Aramco, 1968
In the present edition some material which is readily available elsewhere has been omitted.
Aramco Handbook: Oil and the Middle East. Dhahran: Aramco, 1968