Friday, May 13 at 1pm
Sunday, May 15 at 1pm
Guggenheim Museum
New Media Theater
1071 5th Ave, New York, NY 10128
Free with museum admission (Adults $15, Students/Seniors $10)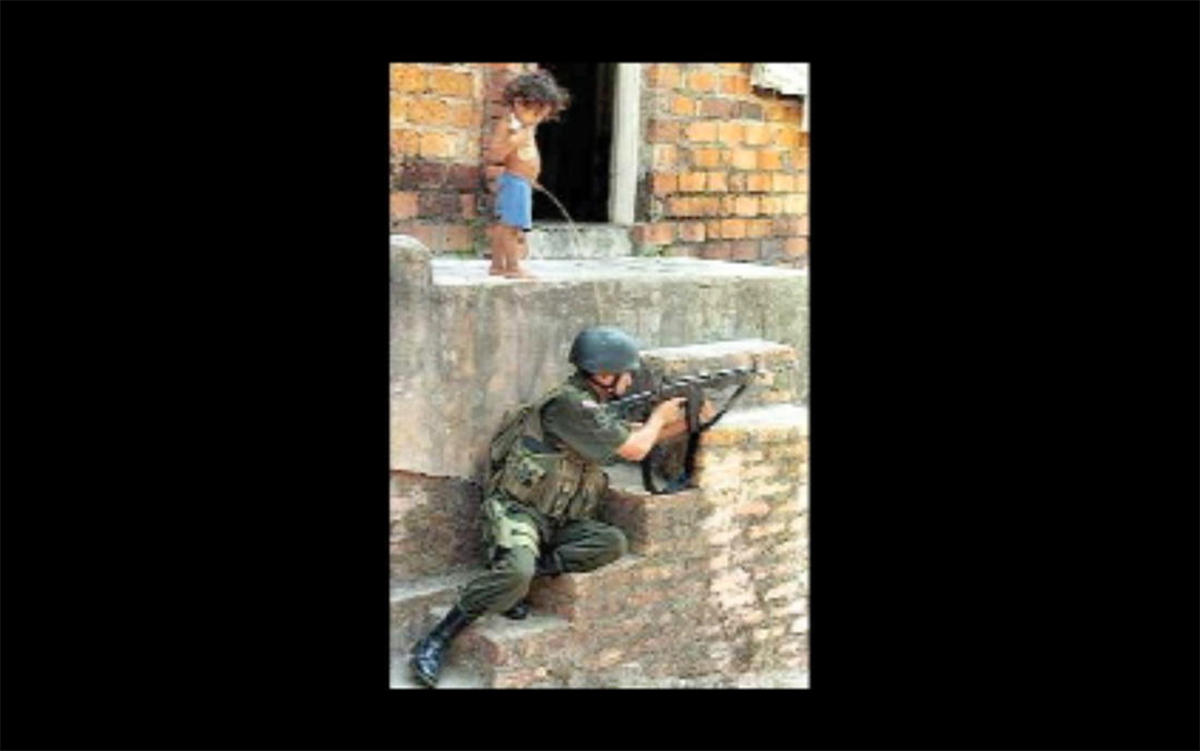 Friday, May 13 at 1pm
Sunday, May 15 at 1pm
Proposal for an Iraq War Memorial
Iman Issa, 2007, 5 mins
Proposal for an Iraq War Memorial is composed of found images and footage of Baghdad, television coverage of the war, and clips from the film 1940 Hollywood film The Thief of Baghdad, along with a voiceover text written and performed by the artist. The video artfully subverts the position of the narrator, whose nonchalant response to horrifying images evokes the condition of the media consumer in an age of information overflow. Issa's indifferent yet implicated narrator serves to destabilize the authority of the voice.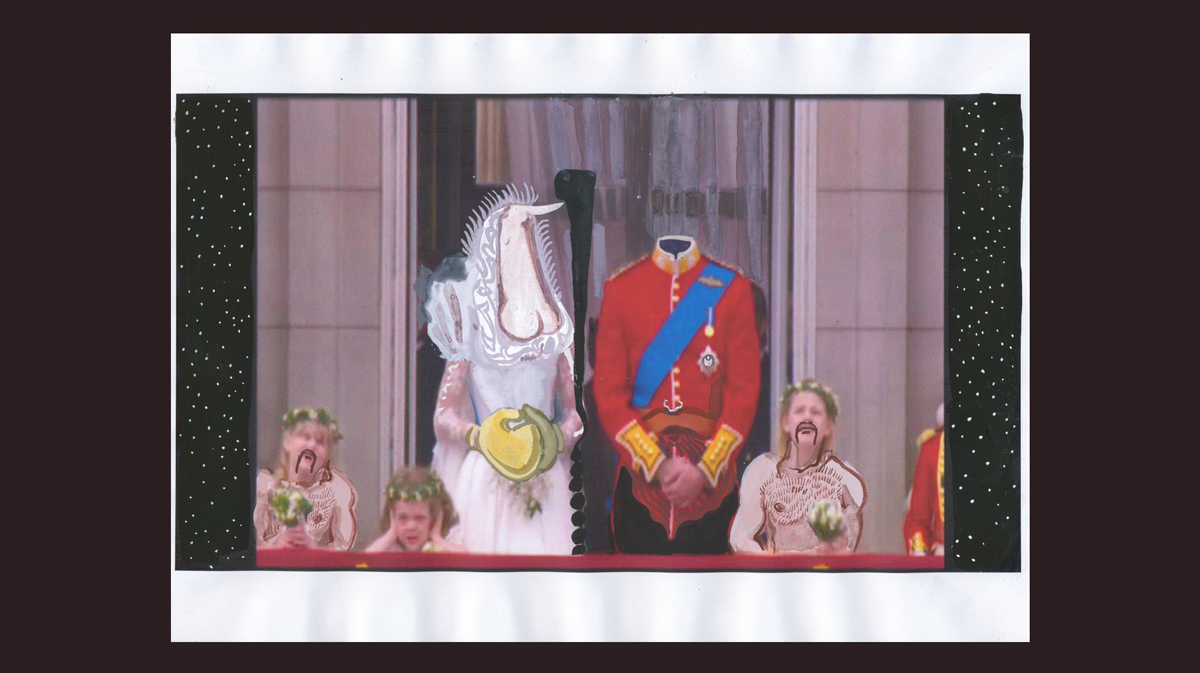 Reign of Winter
Rokni Haerizadeh, 2013, 6 mins
Reign of Winter is a stop-motion animation comprised of four thousand individual frames depicting the spectacular royal wedding of Prince William and Kate Middleton through anthropomorphized forms. Haerizadeh's drawings and animations transform found material into timeless parables, taking images out of context and turning conventional moral codes upside down.
Courtesy of the artist and Gallery Isabelle van den Eynde, Dubai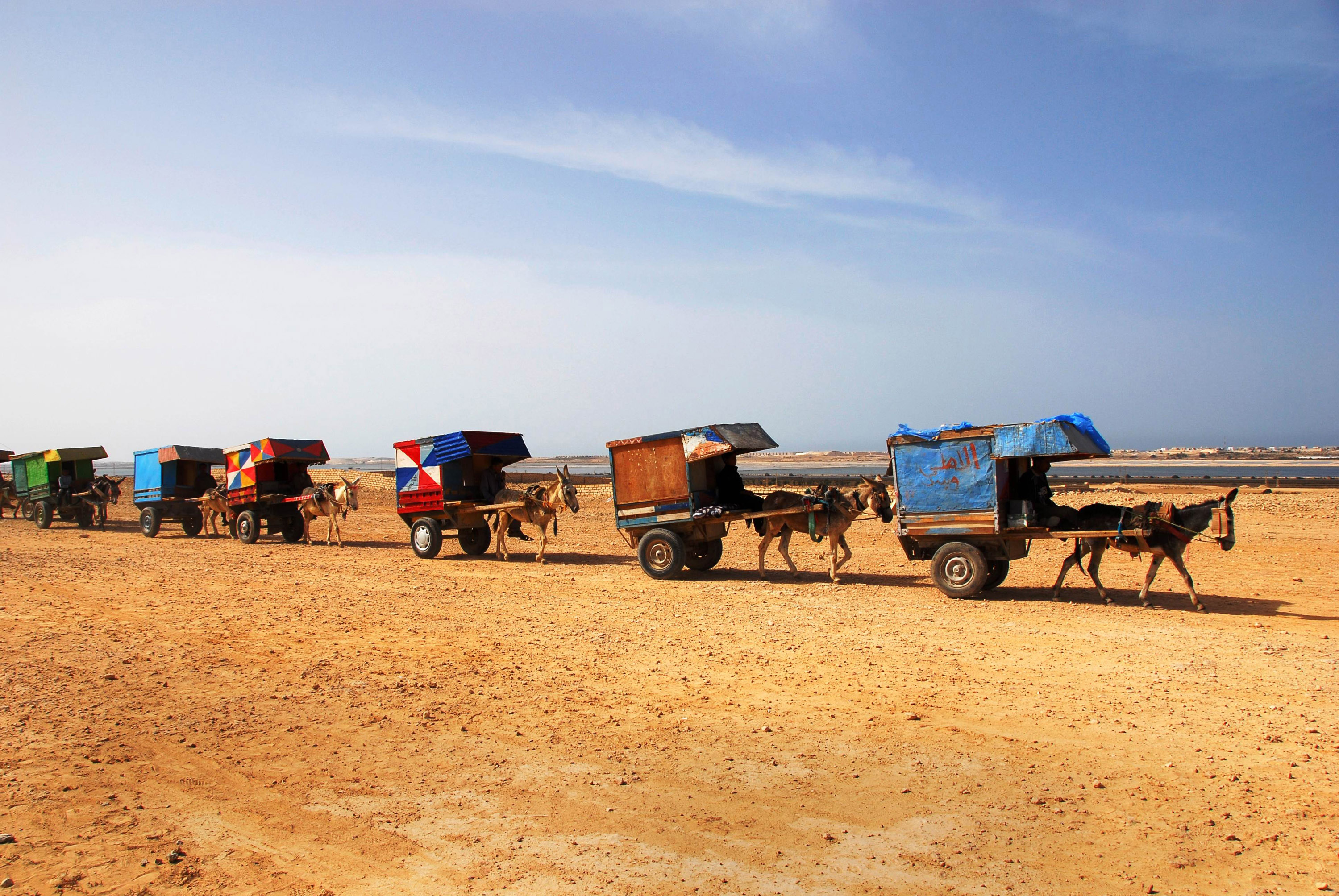 Telematch Sadat
Wael Shawky, 2007, 10 mins
Telematch Sadat re-stages the 1981 military parade, assassination, and funeral of Egyptian President Anwar Al Sadat—the event which ushered in the dictatorship of Hosni Mubarak—with a cast of Bedouin children. Donkeys and carts stand in for armored vehicles, while the desert substitutes for downtown Cairo.
Courtesy Sfeir-Semler Gallery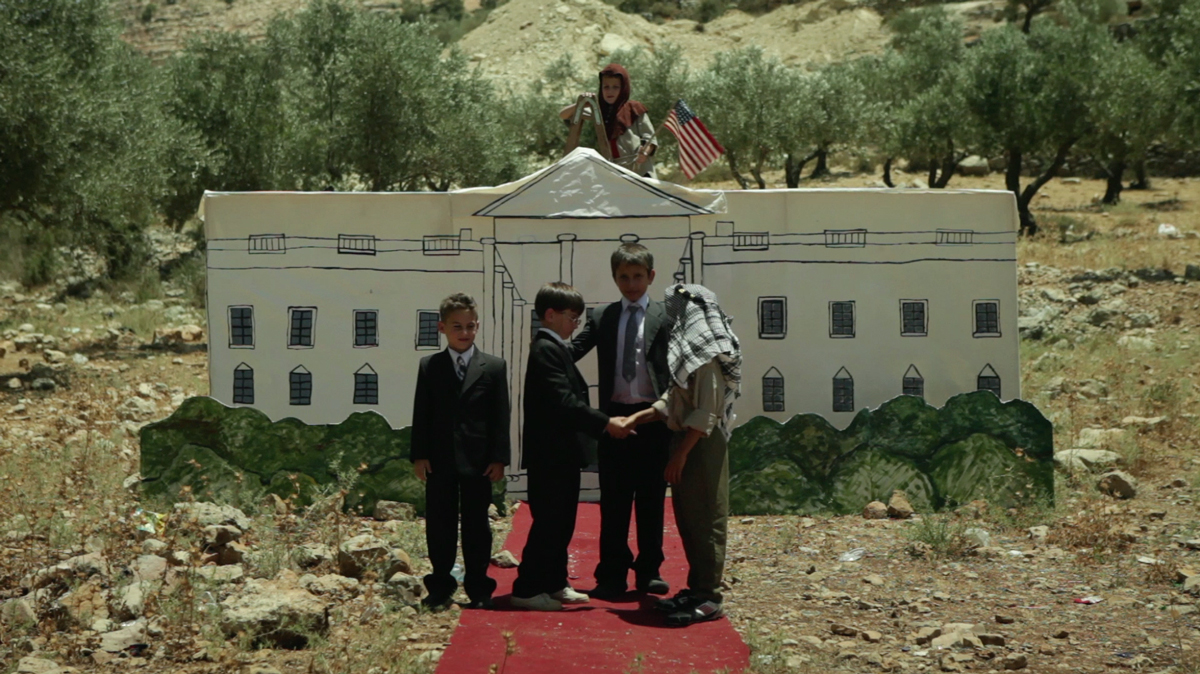 The Goodness Regime
Jumana Manna and Sille Storihle, 2013, 21 mins
With the help of a cast of children, The Goodness Regime investigates the foundations of the ideology and self-image of modern Norway—from the Crusades (via the adventures of Fridtjof Nansen) to the trauma of Nazi occupation to the diplomatic theatre of the Oslo Peace Accords. Shot in Norway and Palestine, The Goodness Regime combines the children's performances with archival sound recordings and new footage filmed on location. View artists' statement on Gulf Labor Coalition