Friday, May 20 at 1pm (Introduced by Leila Pourtavaf)
Sunday, May 22 at 1pm
Guggenheim Museum
New Media Theater
1071 5th Ave, New York, NY 10128
Free with museum admission (Adults $15, Students/Seniors $10)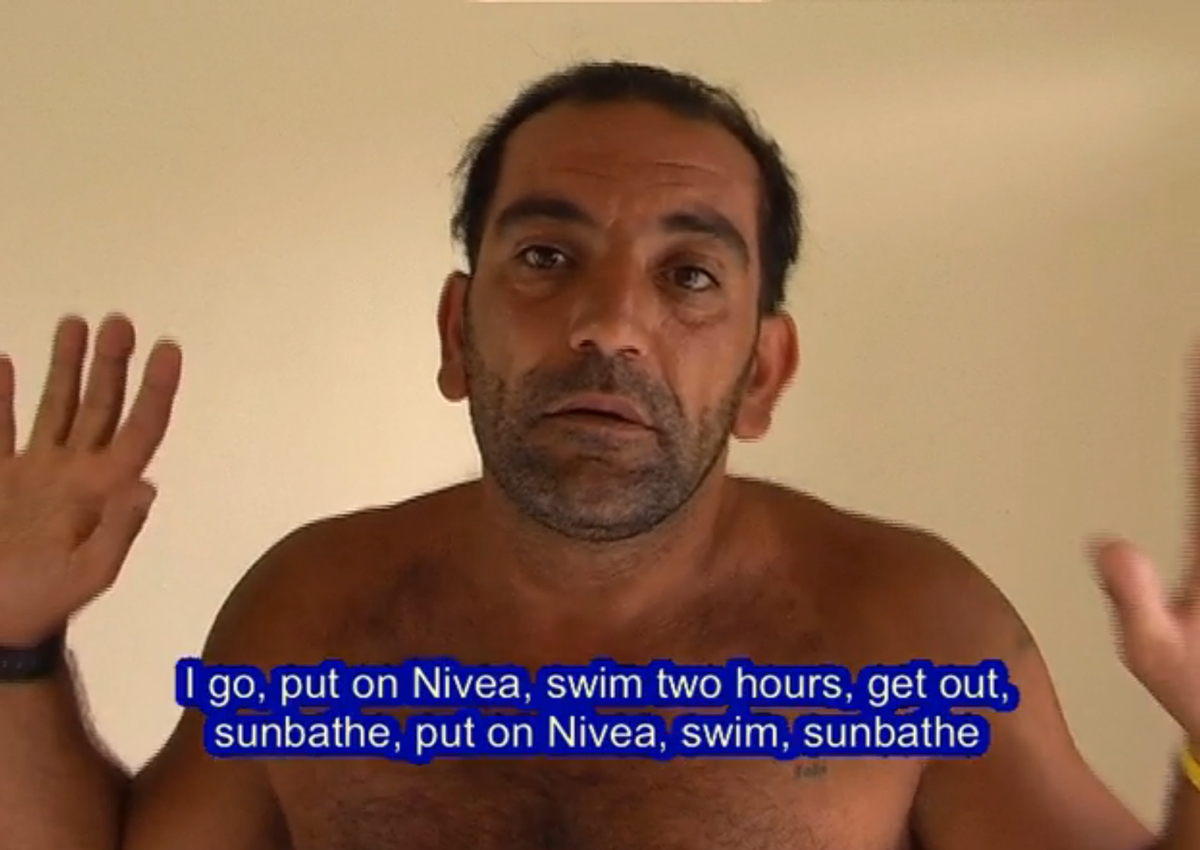 Paris Without a Sea
Mounira Al Solh, 2007-8, 12 mins
The artist's voice is superimposed over those of her interviewees: a group of men who swim daily at the beaches of Beirut. Through this and other editing techniques, Mounira Al Solh's Paris Without a Sea questions presuppositions about gender, subjectivity, and the interview format itself. In her voiceover, Al Solh affects the accents and manners of her subjects, performing an oral drag that subtly interrogates matters of masculinity, such as the fraternity of Beiruti swimmers or the motley origins of names and nicknames as they relate to fathers and their sons.
Courtesy Sfeir-Semler Gallery
View artist's statement on Gulf Labor Coalition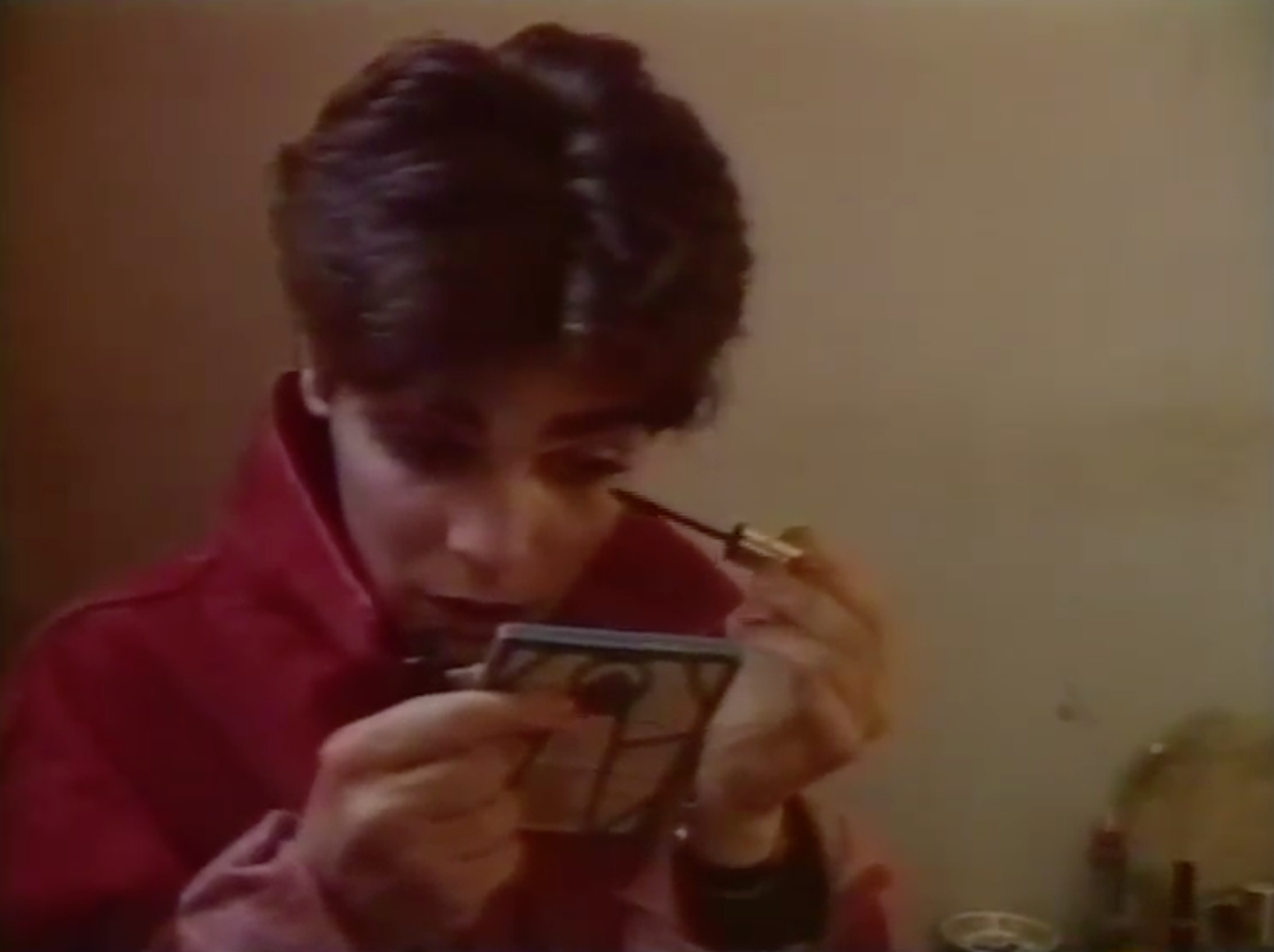 Cinema Fouad
Mohamed Soueid, 1993, 41 mins
Cinema Fouad is a documentary portrait of Khaled El Kurdi, a Syrian trans woman living in Beirut where she earns a living as a domestic worker and belly dancer. Soueid shows us scenes of El Kurdi's domestic world: eating, applying make-up, dancing in her bedroom, all while reflecting on her life and experiences. She often alludes to the aggressions she faces outside of the home—in the street—and through her adept defiance in the face of some of Soueid's more goading questions, we recognize the echoing of these aggressions in his role as interviewer.