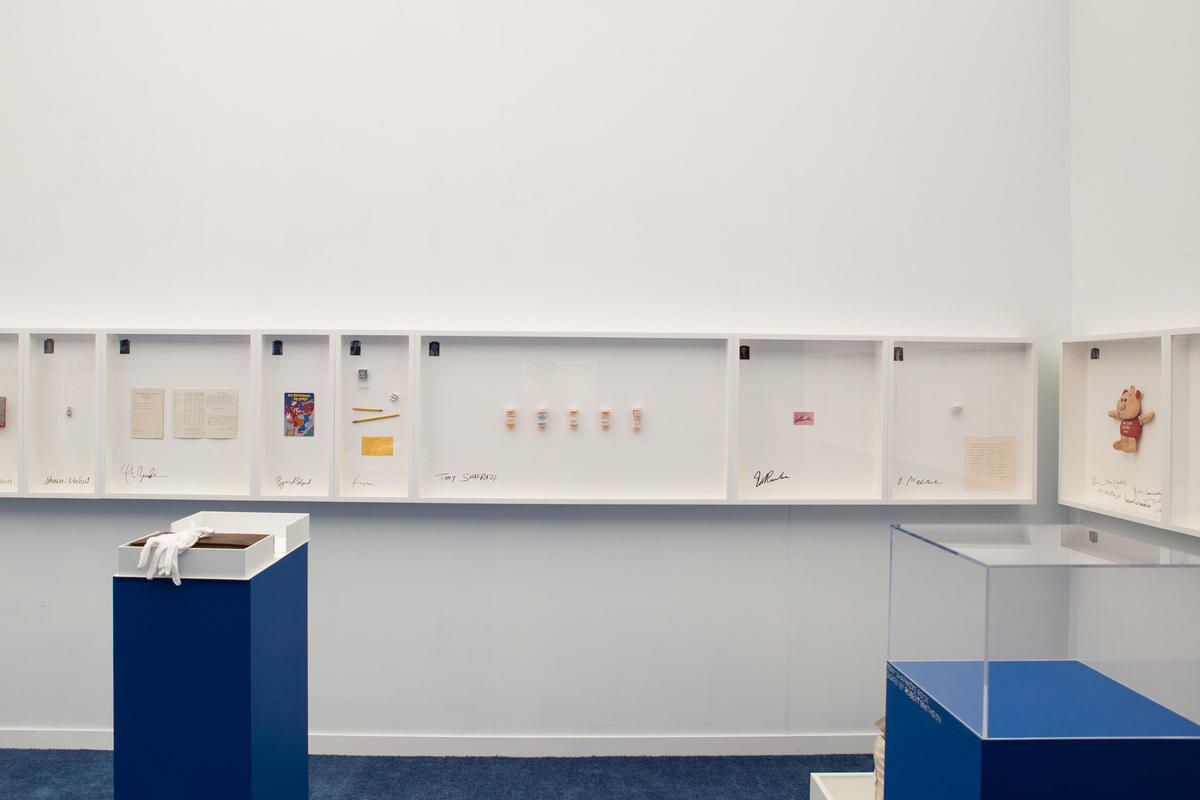 For the 2015 edition of Frieze NY, Bidoun dug through the art world's trash to present a booth of motley memorabilia: insignificant objects touched by the most significant hands of our time.
Inspired by the celebrity collectibles market, where a Justin Bieber hairball sold at auction for $40,668, Bidoun extended this covetous logic to the rarified realm of art, proffering such miscellanies as Jeremy Deller's iPod Mini, Lawrence Weiner's gold tooth, Hans Ulrich Obrist's abused passport, and a 1638 edition of Burton's The Anatomy of Melancholy defaced by Orhan Pamuk.
Other items included Tony Shafrazi's prescription drugs, a rock signed by Robert Smithson, Douglas Gordon's house keys, Yto Barrada's third grade report card, Hal Foster's breath mints, Cindy Sherman's eyeliner, Tala Madani's body lotion, Wade Guyton's Nikes, Anicka Yi's brain, Julie Mehretu's golf ball, Bjarne Melgaard's Christmas card from a serial killer, Laura Owens' bus pass, Shirin Neshat's kohl, a stuffed animal once owned by the great Iranian modernist Bahman Mohasses, and Darren Bader's junk mail.
Objects were auctioned via www.paddle8.com/auction/bidoun.
All proceeds supported Bidoun's not-for-profit activities.
Frieze New York: May 13-17, 2015