March 19-22, 2008
At Art Dubai, Madinat Jumeirah
Touring to the Palestine Art Academy, Ramallah, Palestine (July 2008); Open Eye Gallery, Liverpool, UK (August 6, 2008).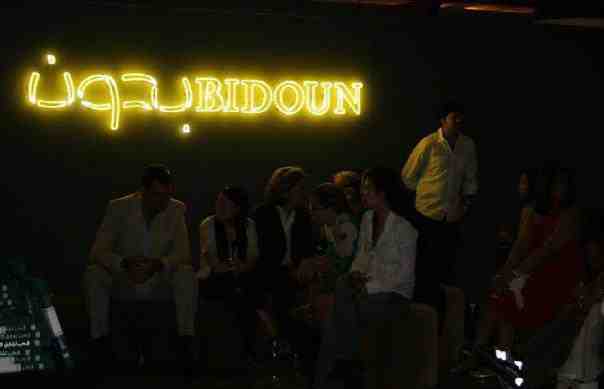 At Art Dubai 2008, Bidoun curated and commissioned programs of artists film for a bespoke cinema and a video lounge. Film programs curated by Bidoun, Nav Haq and Tirdad Zolghadr feature work by 20 artists, making up the largest show of video art staged in the Gulf to date. Participating artists include Haluk Akakce, Ziad Antar, Yasmeen Al Awadi, Loulou Cherinet, Chris Evans, Shahab Fotouhi, Matthew Grover, Iman Issan, Nadine Khan, David Maljkovic, Shahyrar Nashat, Rosalind Nashashibi, Yoshua Okon, Hossam El Sawah, Anna Witt, Akram Zaatari.
Located in the Art Park at Art Dubai, the Bidoun Lounge and Cinema was co-designed by local gallery Traffic and Arabic-English typography specialists the Khatt Foundation. The project was kindly supported by the Emirates Foundation.