Wednesday, September 28 2011
Artists Space
38 Greene Street, 3rd Floor, New York
7:30 – 9:00pm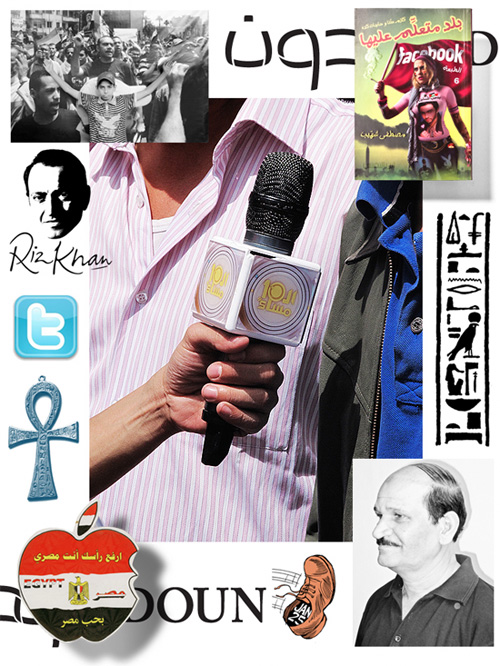 Featuring contributions from Gini Alhadeff, Sinan Antoon, Anand Balakrishnan, Hampton Fancher, Sophia Al-Maria, Fatima Al Qadiri, Lynne Tillman, and more.
The twenty-fifth issue of Bidoun responds to the Egyptian revolution that began on the 25th of January. In April and May, a group of Bidoun editors went to Cairo in order to better understand what happened, and what did not happen, during the eighteen days of revolt and since…. Bidoun 25 is the result – the product of over fifty unique interviews in Arabic and English, along with roundtable discussions, political party platforms, TV transcriptions, overheard dialogue, dreams, tweets, and email forwards. The result is a composite portrait, at once disjointed and revealing, partial but not trivial.
The launch of Bidoun #25 at Artists Space will bring together friends from the Bidounisphere to reveal, perform, show and tell some of the things discovered in Cairo.
After-party featuring Egyptian shaabi music by Rainstick and Azizaman
Santos Party House
96 Lafayette Street
9:30pm til late