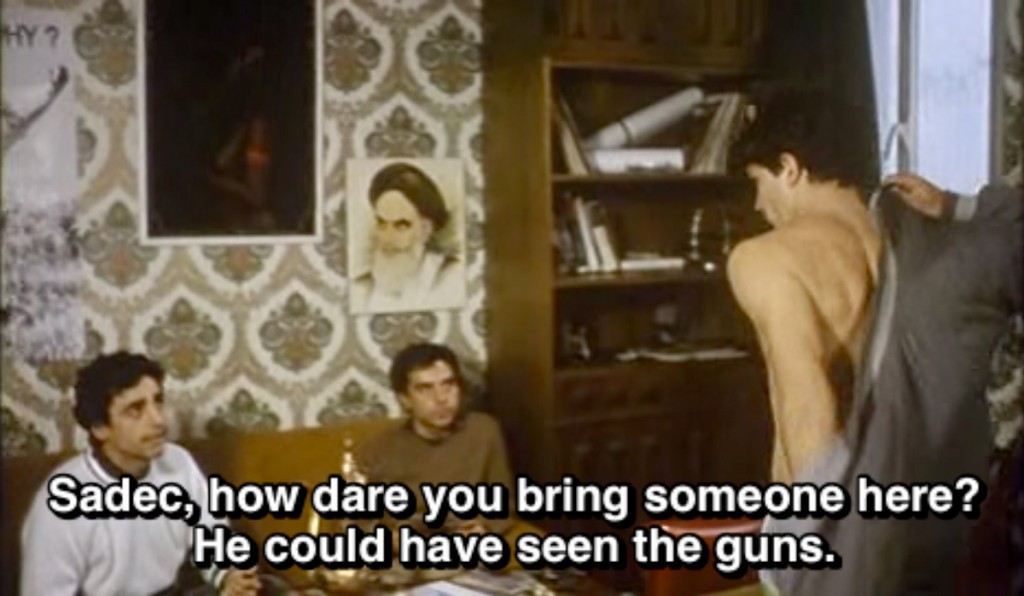 Labyrinth of Passion, Pedro Almódovar, 1982
Saturday July 27, 2013 at 2pm
El Charro Espanol
4 Charles Street, New York
Bidoun and Dirty Looks present an afternoon screening of Pedro Almodovar's second feature film at the legendary Village restaurant El Charro Espanol. Labyrinth of Passion follows scantily disguised but heavily camped-up members of the Iranian royal family in their famous period of limbo following the revolution of 1979 as they are thrust into extravagant plot lines that weave hilariously between historical accuracy and ribald fantasy. "Toraya," the disgruntled ex-empress is desperate to fertilize herself with royal seed via the young Crown Prince "Riza." Riza, meanwhile, is busy attempting to cure himself of his homosexuality after falling in love with a nymphomaniac pop star named Sexilia, but his former lover Sadec (played by a young and nubile Antonio Banderas) is secretly a pro-Khomeini guerilla belonging to a group attempting to kidnap him. Plus: full body plastic surgery, doctors, laxatives, and other culturally appropriate themes.
The film's elliptical Iranian historical connection has been tragically overlooked ― at worst misunderstood to be about a fictional Arab monarchy, and at best, mentioned in passing. Bidoun and Dirty Looks are pleased to host this absolutely essential revisiting of this deliciously queer retelling of an important moment in Iranian history.