Thursday, December 8, 2011 at 7pm
New Museum, 235 Bowery, New York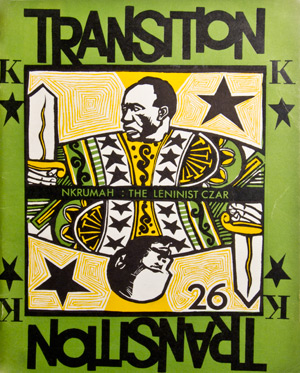 Transition: An International Review is an award-winning journal of Africa and its many diasporas — where a strikingly large number of Bidounis got their start. On December 8th, Bidoun's Michael Vazquez and an all-star cast mark the 50th anniversary of Transition's founding with performances, readings, and an editor's roundtable, hosted by Kelefa Sanneh and Sharifa Rhodes-Pitts.
Tickets and more information here.