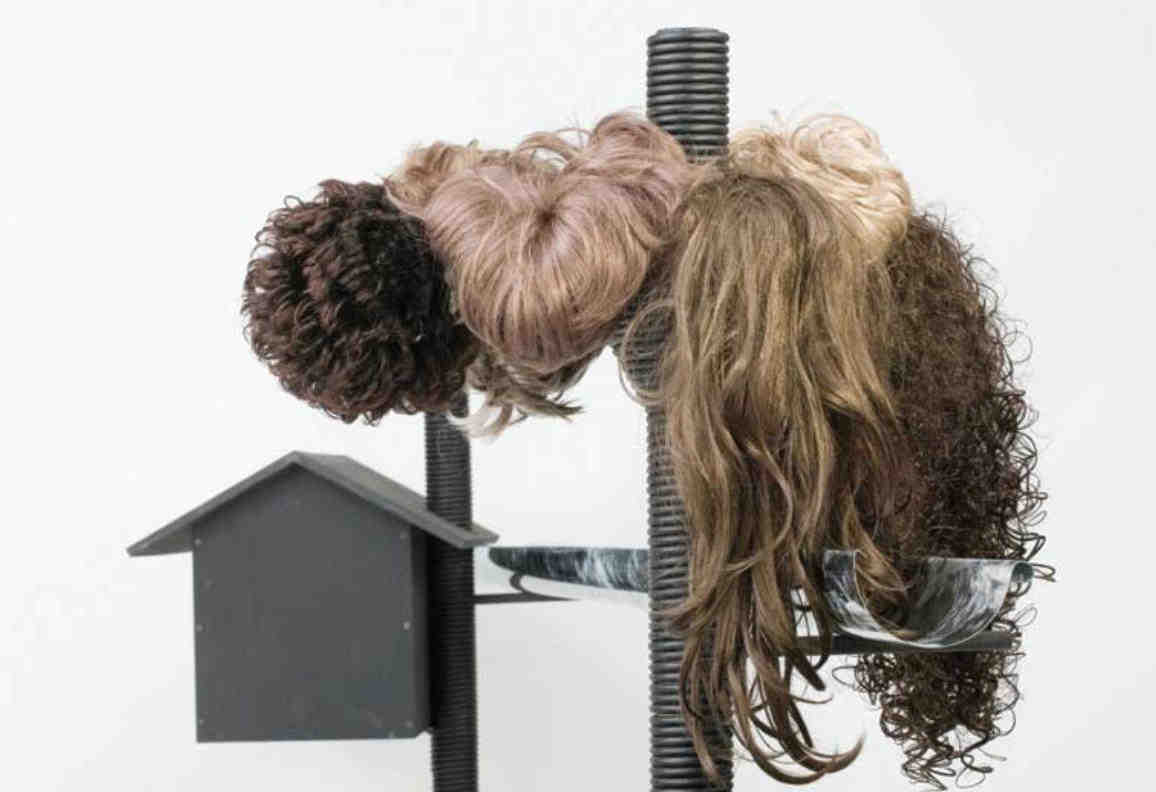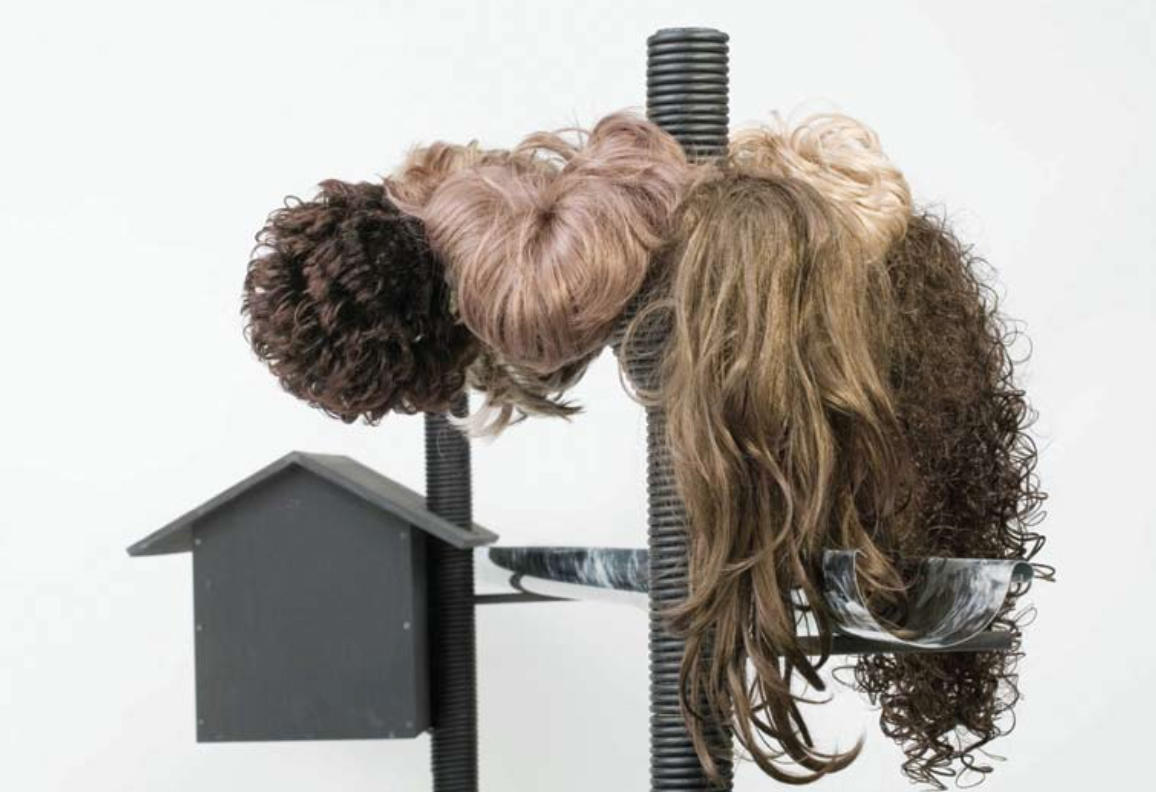 "Being an artist's assistant is really hard work, you know," Seda Naiumad tells me over a cup of fair-trade FrauenPower tea. "Not everyone can do it — I mean, traveling around the world, setting up shows, coordinating shipping, schmoozing, researching, occasionally acting as stand-in. It's tough."
Seda is Natascha Sadr Haghighian's assistant. A striking, raven-haired firecracker with a jagged edge, her Lotte Lenya-voice is thick with nicotine. I had written to Natascha to talk with her about her ongoing project, Solo Show, but I was directed by the artist to meet with her assistant; attached to her email correspondence was a still from the 1964 film version of the musical My Fair Lady, depicting a crowd of Edwardian-era ladies and gentlemen at the Ascot Racecourse on Opening Day. With this in hand, I met Seda at her Altbau apartment in Berlin's historic district of Mitte on a spring afternoon.
Seda began our encounter by referring back to 2005, when she and Natascha attended the opening of the Sharjah Biennial. "I looked great," Seda beamed. "I was wearing my asymmetrical Comme des Garçons dress and even brought a pair of binoculars to get a closer look at the sheikha's diamonds!" Once in the crowd, Natascha and Seda started chatting with Uwe Schwarzer, founder of a Berlin-based production house called mixedmedia. Packed as they were into a brightly lit, overly air-conditioned gallery, Uwe was able to point out a work that mixedmedia had produced, leading to the inevitable question: How many works in the exhibition, and in other exhibitions, had been produced with the help of a production company?
Hearing this story, I couldn't help but think of the image Natascha had sent me from the racecourse scene, particularly when I imagined Seda wielding her binoculars in the midst of the crowd. In the 1964 film adaptation of George Bernard Shaw's play, the aristocrats, dressed in black, white, and gray, parade about with parasols atwirl, awaiting the start of the horserace. They raise their field binoculars toward the track and watch as the horses gallop by. "'Twas a thrilling, absolutely chilling running of the Ascot op'ning race!"
Performing a Wikipedia search of the Ascot Racecourse, I came across the following statement: "Over 300,000 people make the annual visit to Berkshire during Royal Ascot Week, making this Europe's best-attended race meeting. Many of the visitors know nothing about racing, and are there purely for the social side and to drink large quantities of champagne." Sound familiar? Welcome to the art world.
"Won't give away any names," Seda said coyly, "but next time you're in the Tate Modern's Turbine Hall and there is a massive chunk of super-polished steel in front of you, or when you wonder how the familiar roster of artists manage to make a new work for their fifteen-or-more exhibitions annually, a production company is probably somewhere backstage." Indeed, such pieces could be anywhere — in the heterotopia of exhibitions, biennials, and art fairs, the same audience encounters the same art, displaced from both the local context and any sense of origin.
Seda poured herself another cup of tea and continued. "I started thinking that it would make my job much easier if Natascha just worked with mixedmedia." The still from My Fair Lady began to make sense. For the past two years, Natascha has been preparing for a solo exhibition at the Museo d'Arte Moderna in Bologna. The invisibility of any effort would be paramount in realizing a strong solo show. Everything would have to be installed with perfect precision and on time, freeing the artist to bask in the glow of the opening. This is where Solo Show enters the picture.
Most of Natascha's past works could simply be packed up and thrown into a bag. Others have taken place in a single moment, like her invitation to the curatorial team of Manifesta 2002 to visit the zoo in Frankfurt, Germany, and look at the new tiger display that claimed to have recreated the tigers' natural habitat (and yet no tigers could be seen behind the lush forest!) Some have taken place virtually — such as the project bioswop.net, a CV-swapping service for artists that has managed to raise questions as to the relationship between an artist's biography and her market value. Now, for the Bologna show, would she seek the help of a production company, as Seda suggested, and perhaps produce bigger, more market-oriented work?
The art production industry caters to artists who think big, work big, or simply need something truly big. Dating back to 1999, mixedmedia is a relative newcomer to a scene that goes back decades; Gratz Industries in Long Island City, New York, for example, was founded in 1968 and has produced works for Donald Judd, Barnett Newman, and Sol LeWitt, among many others. Today the industry has spread internationally, providing bespoke services that include brainstorming but are most attractive for their professional efficiency and invisible hand.
Seda did indeed manage to sell Natascha on the idea, but the latter had a larger experiment in mind. Natascha approached mixedmedia in 2006 on behalf of an artist of her own creation, Robbie Williams. Engaging in a series of conversations with Uwe and his team, Natascha, through Williams, assumed the role of the ambitious artist mid-spotlight. Robbie would be able to fulfill the de rigueur expectations of a solo show. His work, produced entirely by mixedmedia and presented as a show of its own in Bologna, would be an inverted mirror-reflection of Natascha's, with its shiny, complicated technical assembly; yet the process behind the manufacture of Williams's show would remain invisible — the thirty-plus names, including Natascha, Uwe, and the entire mixedmedia team would be nowhere to be found. Much like our scene from My Fair Lady, the sight of handsome horses comes without the acknowledgment of the sweat and tears that went into the performance in the first place.
Staging situations in which the lines between backstage and onstage blur is a recurring preoccupation of this artist, inspiring a productive tension that, at its best, yields little moments of insight into the subjects of authorship, division of labor, value, and vision. Natascha will also present her own work in Bologna, alongside Robbie's. One can only wonder who will out-show whom.