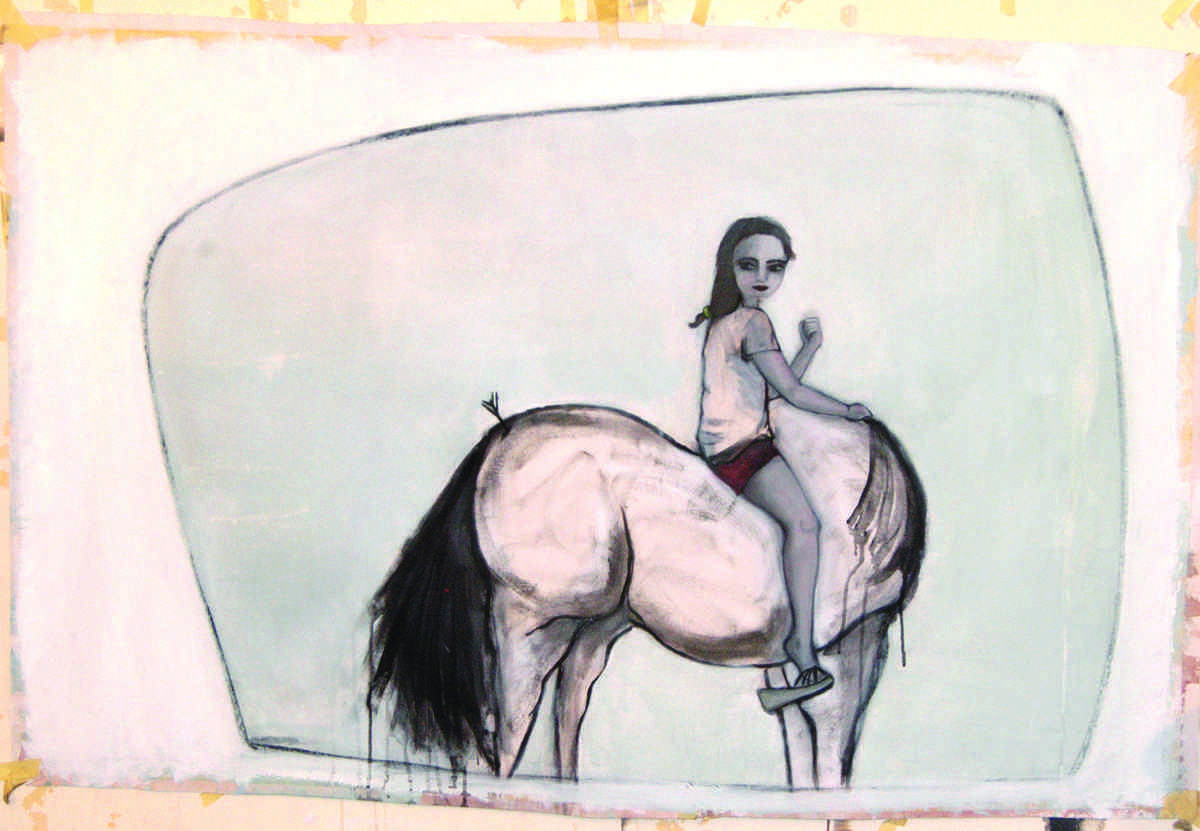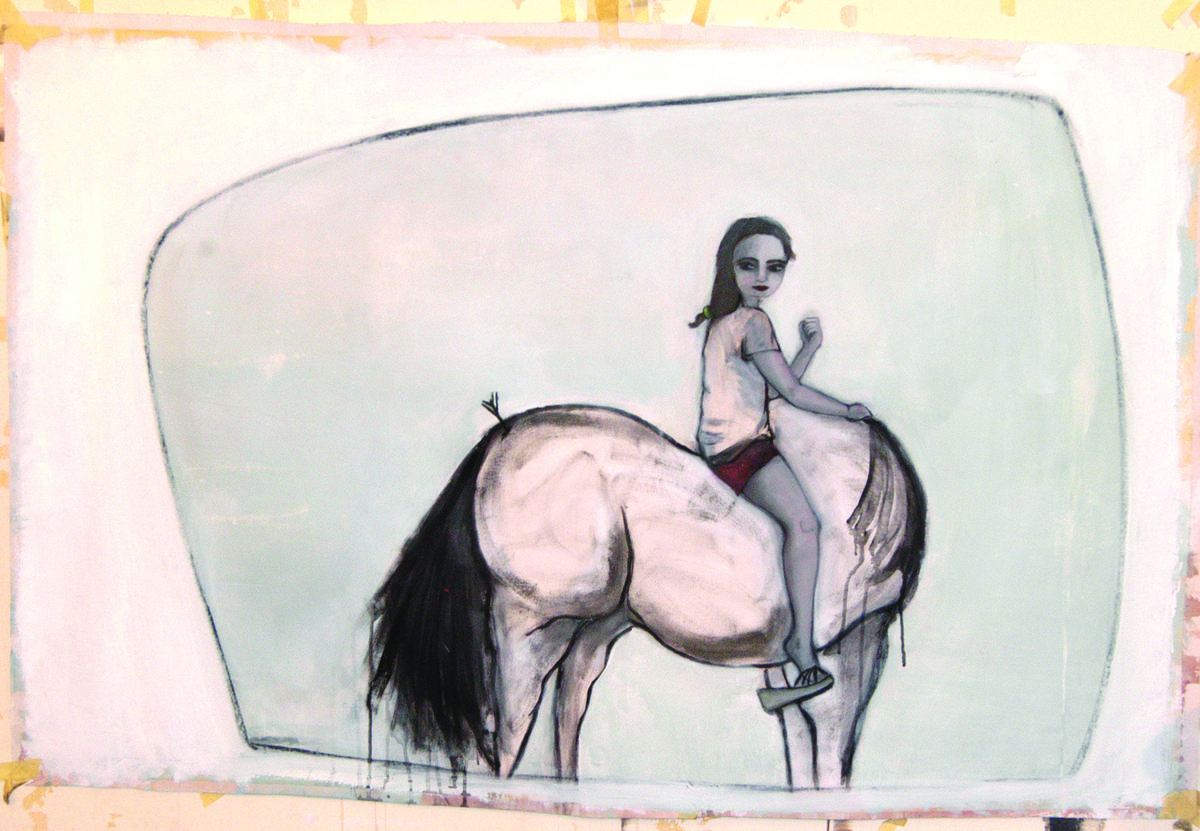 Beirut
Tamara al-Samerraei
Agial Art Gallery
December 2008
It's been all too easy, over the past few years, to declare the death of painting in Lebanon. The fey landscapes and drippy abstractions that characterized Lebanese art in the late nineteenth and early twentieth centuries have been routinely declared irrelevant by a generation that turned to video, installation, photography, and urban intervention instead. Suddenly, however, it seems as if painting is back, with young artists such as Ayman Baalbaki, Taghrid Darghouth, and Zena Assi mounting exhibitions of highly skilled and, yes, socially incisive and politically relevant work composed of retrograde pigments on canvas. Now, the Agial Art Gallery is unveiling a new series by Tamara al-Samerraei, a painter who has also done a fair share of experimentation with installation and video. Samerraei, who was born in Kuwait and has been based in Lebanon for a decade, has already produced a substantial body of work focusing on the faces of girls who are teetering on the edge of adolescence. Her new series takes her painting practice a step further, and the girls have grown up just enough to introduce an atmosphere of sexual awareness, sinister playfulness, and the suggestion of impending danger.
---
Beirut
Video Avril
Ashkal Alwan
April 2009
In 2007, Ashkal Alwan staged its first edition of Video Avril in Beirut, promising to turn the event into an annual, international platform for emerging and established artists alike by 2009. The idea for the event was born in early 2006, and its founding motivation was to allow for sustained experimentation with video as video (as opposed to video as a warm-up for film) and to push the codes and rhythms of the medium itself. But when the war with Israel broke out in Lebanon several months later, the terms of Video Avril changed, expanding the presentation to encompass a three-part program of nearly thirty works, many of which were made in urgent, specific response to a particular conflict. The results were mixed, and since then Ashkal Alwan has given the entire Video Avril model a rethink. Seven young artists, including Mark Khalife, Ghayth al-Amin, and Marwa Arsanios, were given grants to create new work for 2009. The works will be completed by April. Whether or not they'll be screened for an audience remains an open question. This could be read as a retrenchment from the public sphere, or, more generously, as an admission that young talent needs more time to incubate.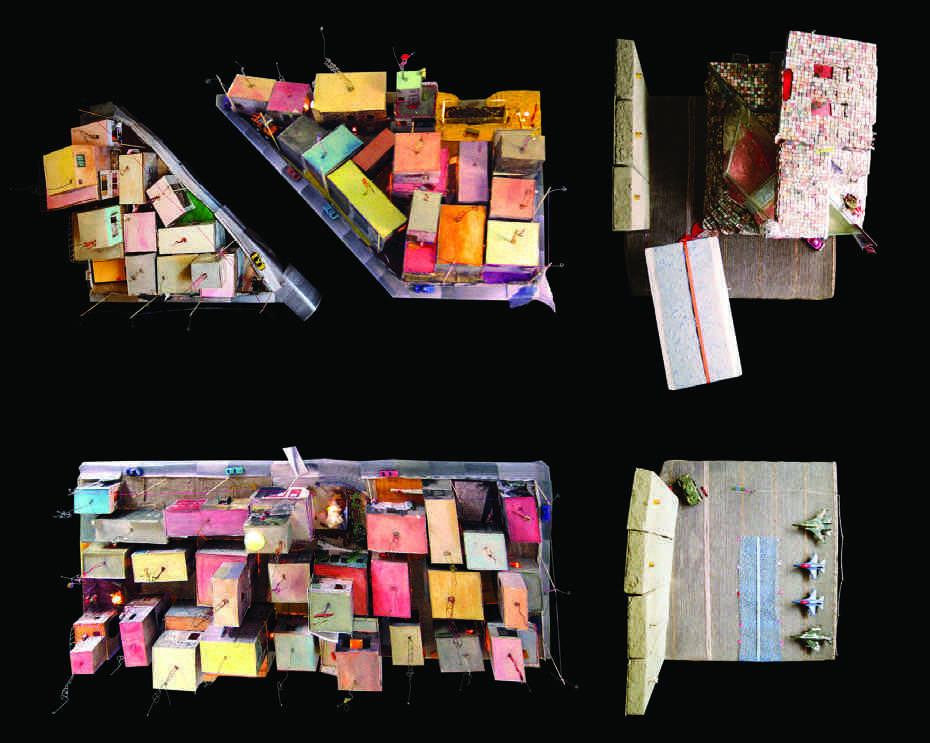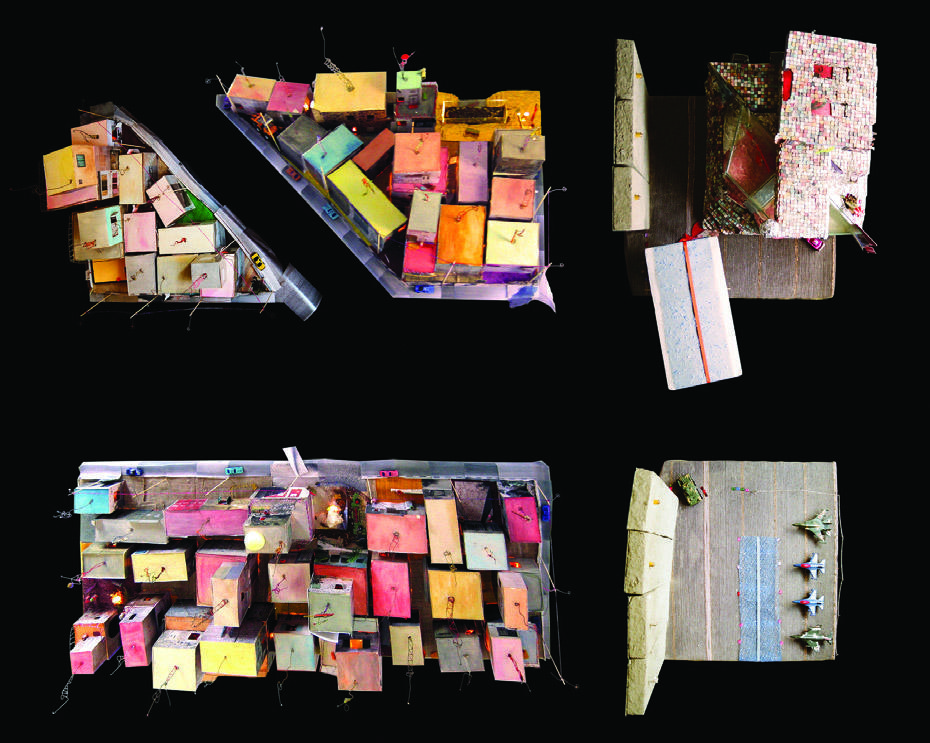 Beirut
In the Middle of the Middle
Galerie Sfeir-Semler
November 19, 2008–March 21, 2009
Catherine David has been actively engaged with the contemporary art scene in Beirut for years, having organized the first iteration of her long-term Contemporary Arab Representations project around the Lebanese capital as a kind of curatorial core. But it's worth noting that while the project's exhibitions, performances, and seminars traveled extensively throughout Europe, they never made their way back to Beirut (even the Beirut issue of the journal Tamáss never arrived). Certain ideas and discussions, particularly with regard to how the term "representation" was being used, did manage to cross back into the country. But outside of the artists who were personally involved, the Lebanese public never had much chance to encounter — much less consider, respond to, or reflect on — the initiative, and as a result, few in the art world here really know David's work from firsthand experience. All of that is set to change with In the Middle of the Middle, a group show that David has curated for Galerie Sfeir-Semler. Featuring the work of Jawad al-Malhi, Yasser Alwan, Ayman Baalbaki, Anna Boghiguian, Rami Farah, Joude Gorani, Wafa Hourani, Simon Kabboush, Waël Noureddine, Hani Rashed, Walid Sadek, and Akram Zaatari, the exhibition is definitely not a reprise of Contemporary Arab Representations. Instead, it promises to reveal some interesting links among a disparate group of artists, and to offer some tangible insight into David's own process as a curator and thinker who insists on the political potential of cultural practice and makes no compromises for the sake of emerging markets, the erotic exotic, or the public relations packaging of the region's artistic products.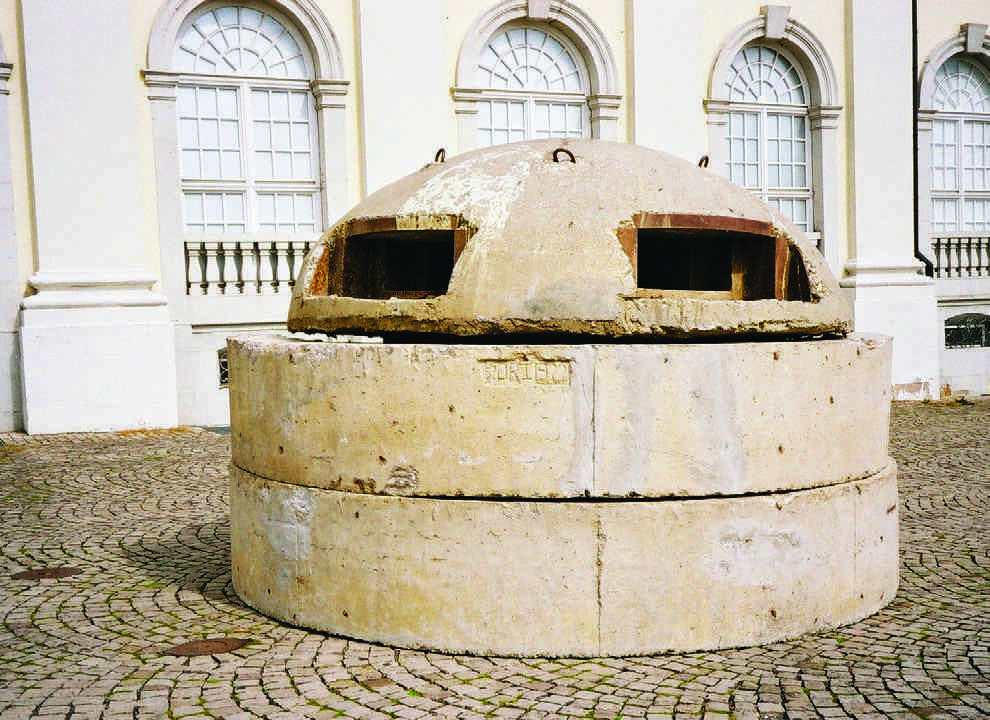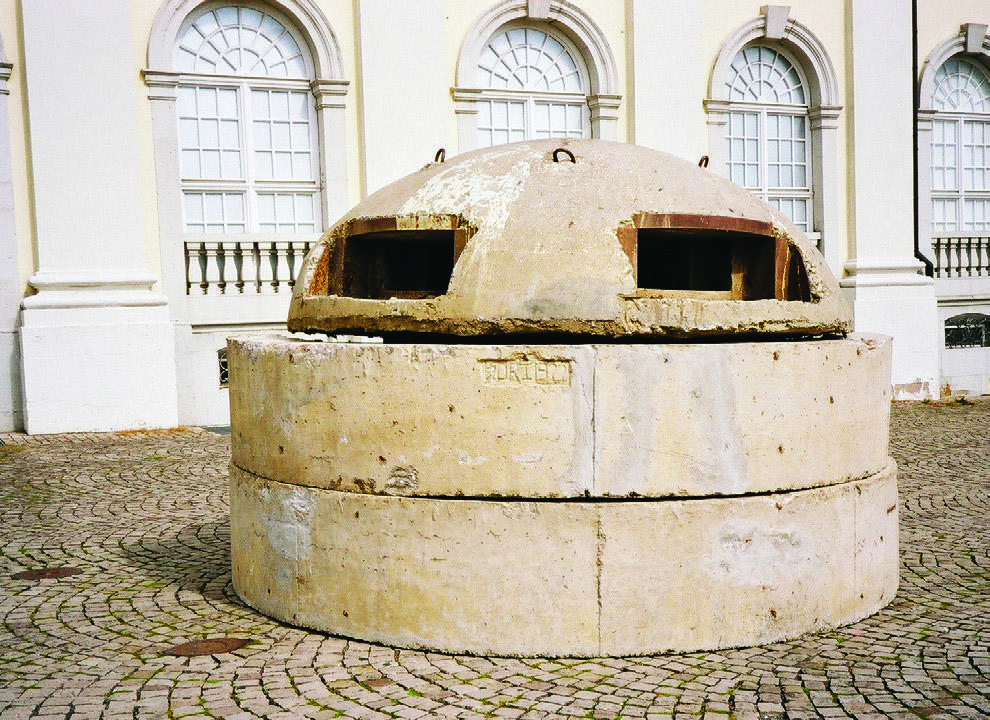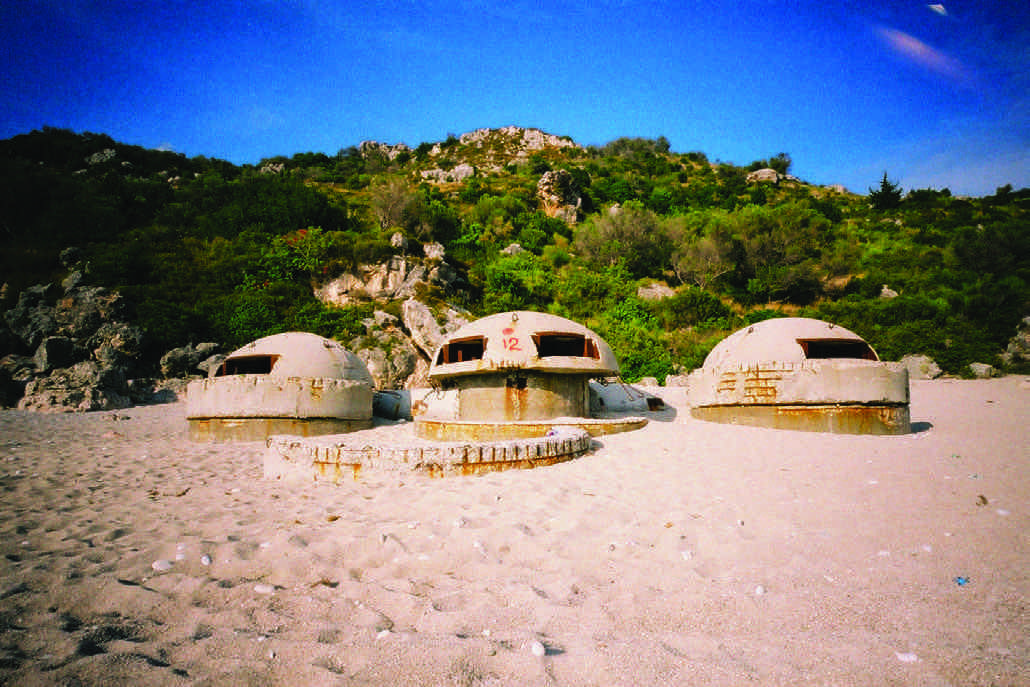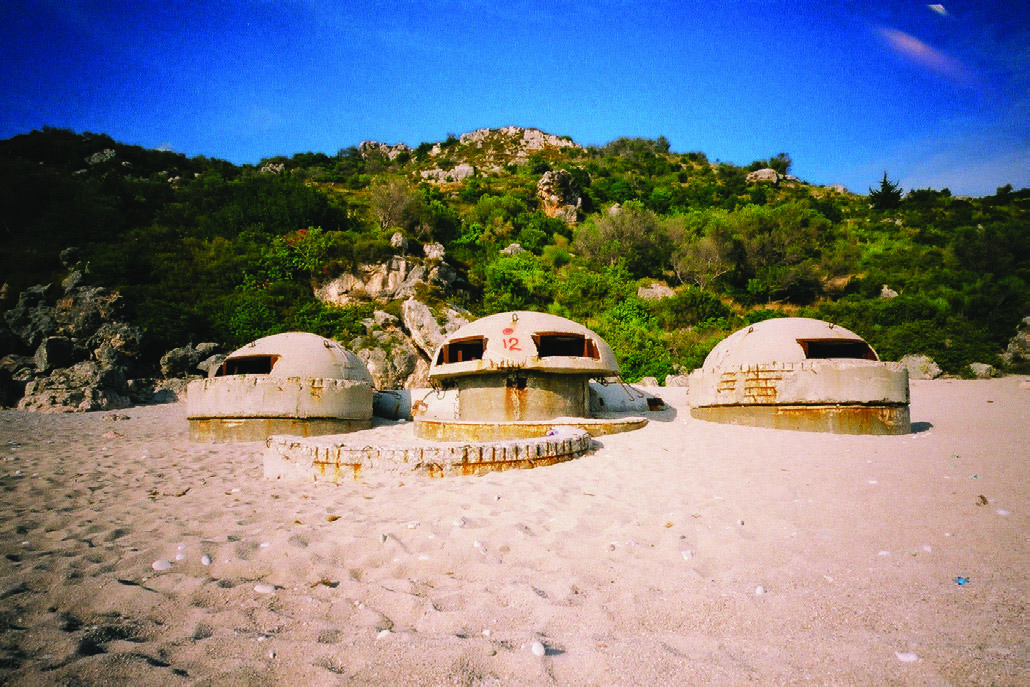 Istanbul
Huseyin Alptekin: Bunker Palas Hotel
Yapi Kredi Kazim Tashkent Art Gallery
February 2009
Taking its name from the Enki Bilal film Bunker Palace Hotel (1989), this exhibition offers to re-contextualize the late artist Huseyin Alptekin's fascination with bunkers, marking the extension of an ongoing project for which Alptekin had dislocated a bunker from the soil of the Albanian coast, exhibiting it in museums in Albania and Germany, with the intention of eventually bringing it to Istanbul. The bunker will be presented in the vicinity of the Yapi Kredi art gallery, while inside, a collection of work and imagery related to the Bunker Research Group — a research project producing documentary material about Albanian military bunkers — will frame the project. The initiative stems from discussions on mobility and peripheral geographies between local artists and artists in transit at a nonprofit space run by artists in Istanbul, the Sea Elephant Travel Agency. Here, the juxtaposition of the words "Bunker," "Palas," and "Hotel" seem to evoke metaphors of insecurity, power, borders, paranoia, and the line separating hostility and hospitality.
---
Cairo
PhotoCairo4: The Long Shortcut
Various venues
December 17, 2008–January 14, 2009
An international multidisciplinary visual arts project based in downtown Cairo, this fourth iteration of PhotoCairo features a series of exhibitions, screenings, presentations, and residencies, as well as a workshop. PhotoCairo4 revolves around a number of loose coordinates, including the city of Cairo itself as a rapidly evolving space in which the tensions between the formal (manifested as state-mandated narratives, media, etc.) and the increasingly informal create unexpected surprises. How, the exhibition asks, do people craft novel strategies to survive in such a space, and how does the city — this or any city — evoke the poetry embedded in daily life?
Artists presented will include Ala' Younis, Ahmed Kamel, Artur Zmijewski, Babak Afrassiabi, Bernard Guillot, David Thorne, Julia Meltzer, Doa Aly, Hala Elkoussy, Hassan Khan, Heidrun Holzfeind, Ihab Jadallah, Kareem Lotfy, Larissa Sansour, Leopold Kessler, Maha Maamoun, Mahmoud Khaled, Mandy Gehrt, Mohamed Allam, Raed Yassin, and Rana El Nemr. Publications, presentations, and film programs will involve the likes of Bassam El Baroni, Ganzeer, George Azmy, Florian Wüst, Karim Tartoussieh, Martí Peran, Nat Muller, Pages magazine, Urs Lehni, and What, How & For Whom curatorial collective. The Long Shortcut is curated by Aleya Hamza and Edit Molnar of the Cairo-based Contemporary Image Collective.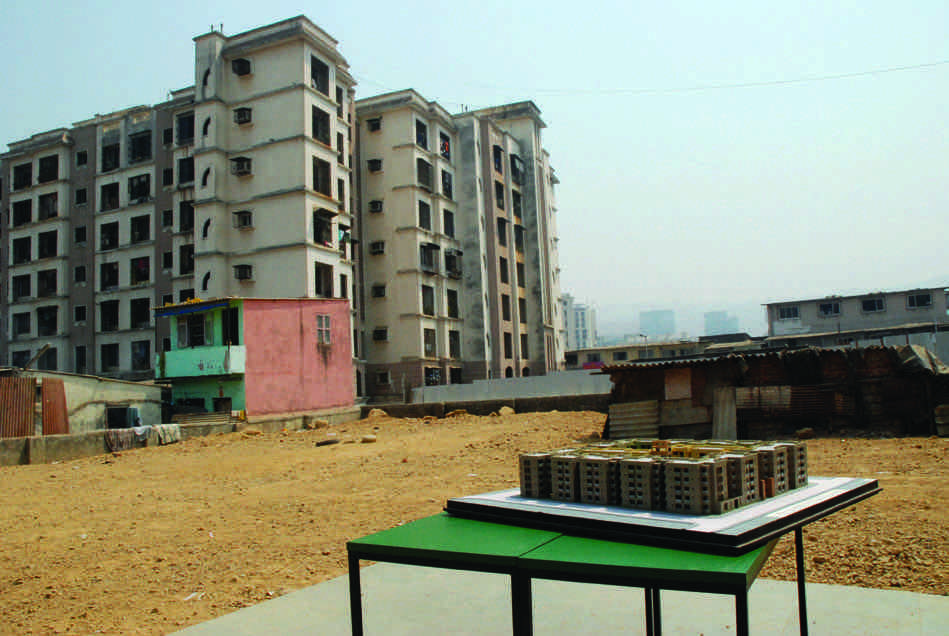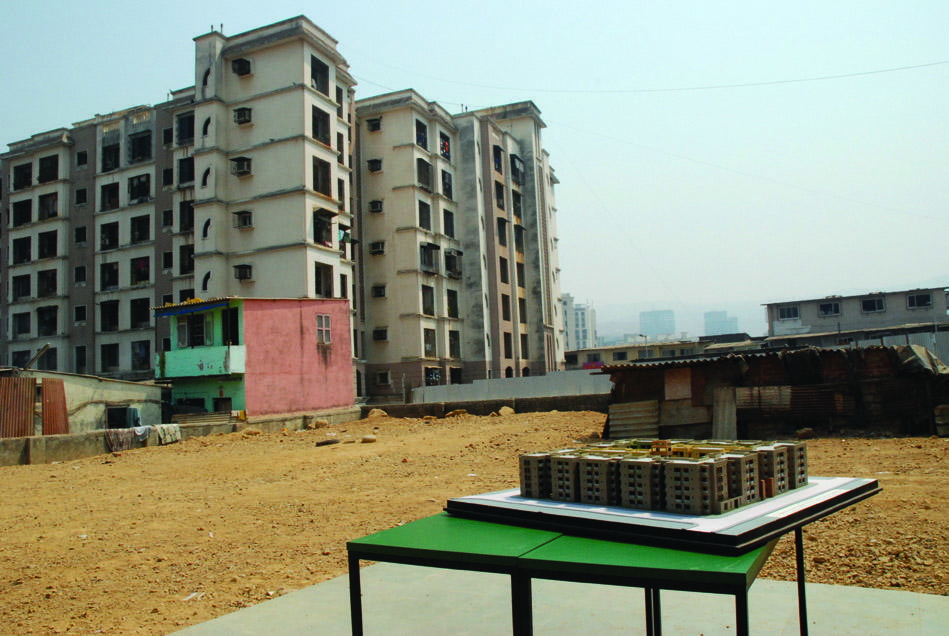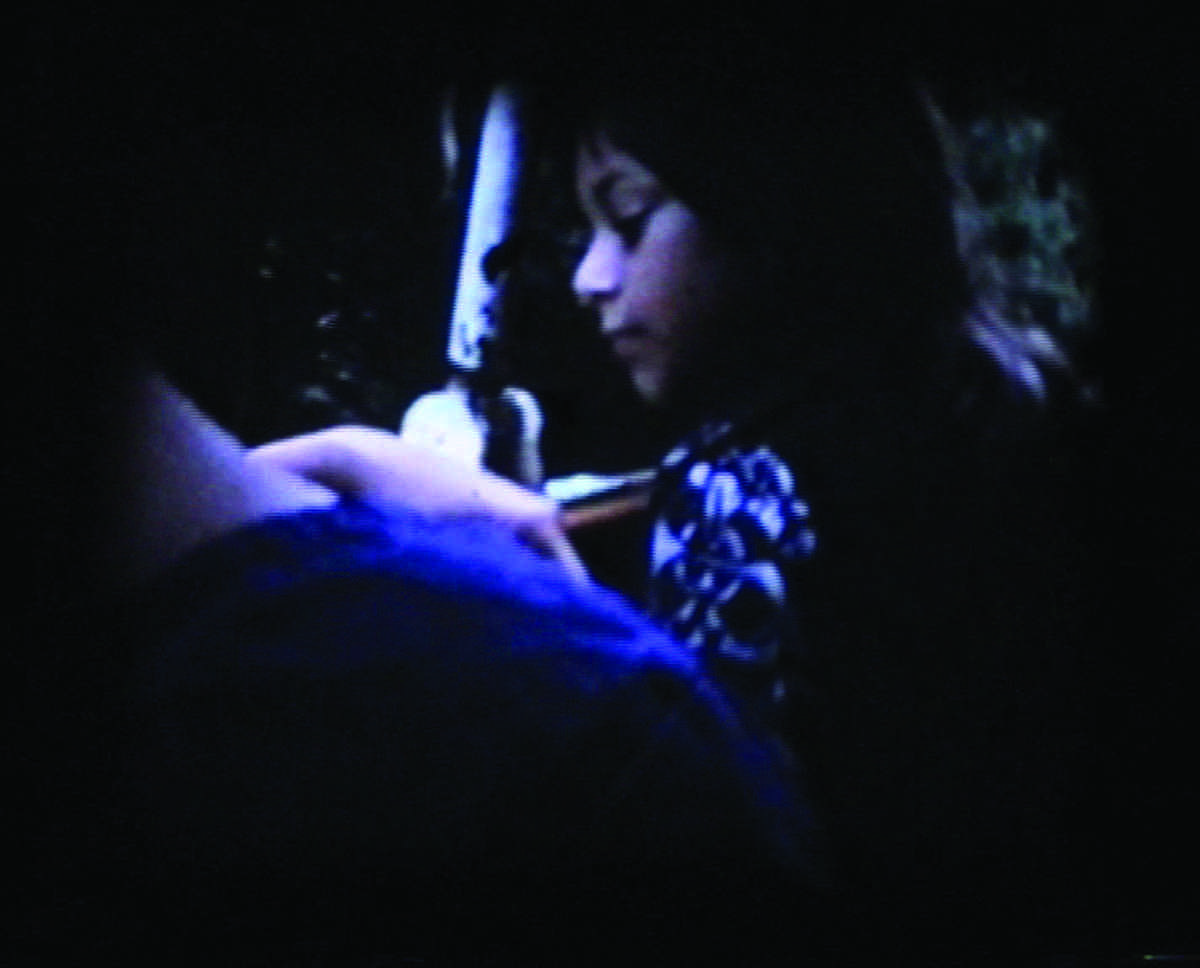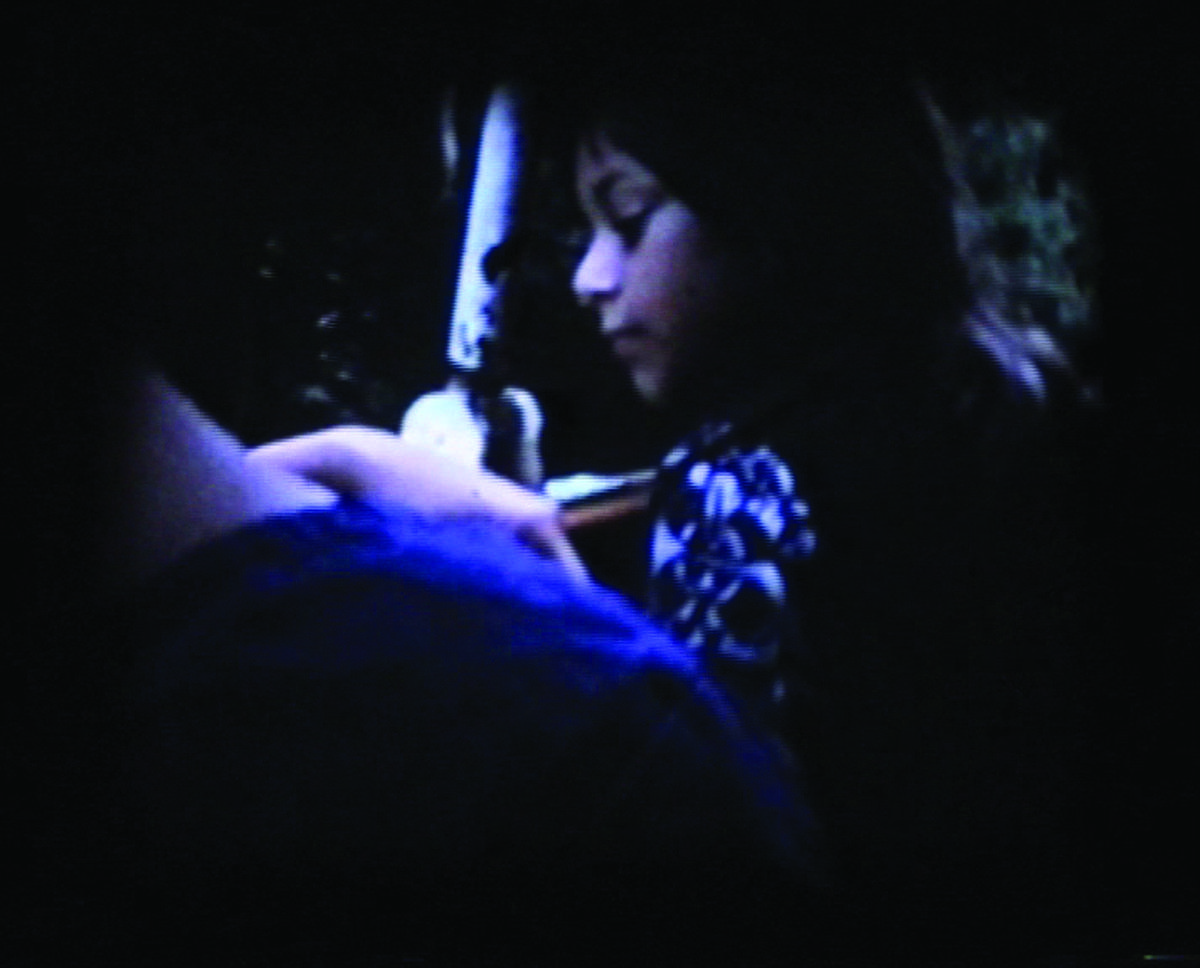 London
Past Potential Futures
Part I: Gasworks
February 14–April 5, 2009
Part II: The Showroom
May 2–June 28, 2009
Gasworks and The Showroom present a two-part exhibition titled Past Potential Futures, the first solo presentation of the Otolith Group's work in London. The Otolith Group, comprised of Anjalika Sagar and Kodwo Eshun, produces work that engages issues of identity and nation from an unusually radical perspective. Past Potential Futures will begin at Gasworks with the artists' films Otolith (2003) and Otolith II (2007), both of which envisage twisted futures that, somehow, shed light on the present (Otolith predicts a future in which the human race can no longer survive on earth and must live in zero-gravity space stations, and Otolith II engages the past via a feminist archive from India, of all things).
The second part of the exhibition will take place at The Showroom and feature the third installment in the trilogy: Otolith III. The point of departure for Otolith III is The Alien, an unrealized film by legendary Bengali director Satyajit Ray. Written in 1967, The Alien would have been the first science fiction screenplay to be set in contemporary India. Otolith III returns to 1967 and gives Ray's Alien an alternative trajectory by which one of the protagonists, the industrialist, decides to go ahead and make the film rather than confront Ray about his failure to make it happen. Filmed on location in London, Otolith III is a temporally and geographically displaced pre-make — a remake of a film that hasn't yet been made.
A series of public programs as well as a book published by Sternberg Press, will accompany this large-scale event.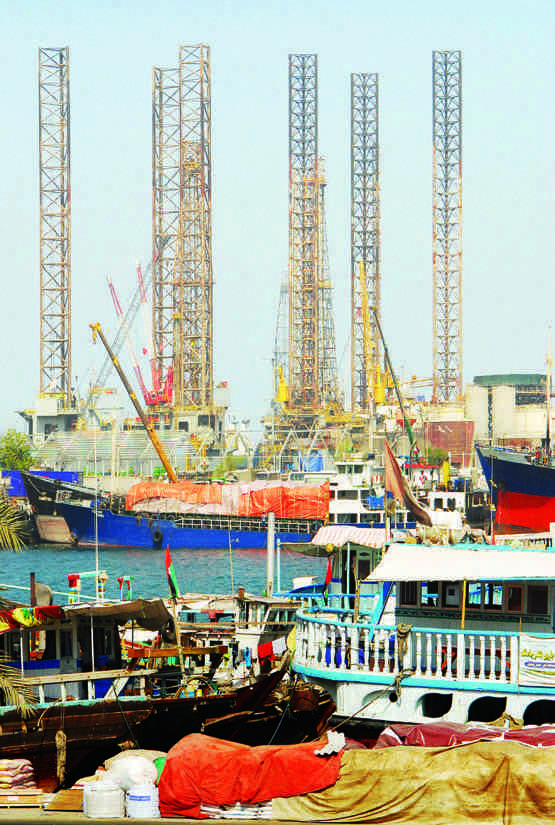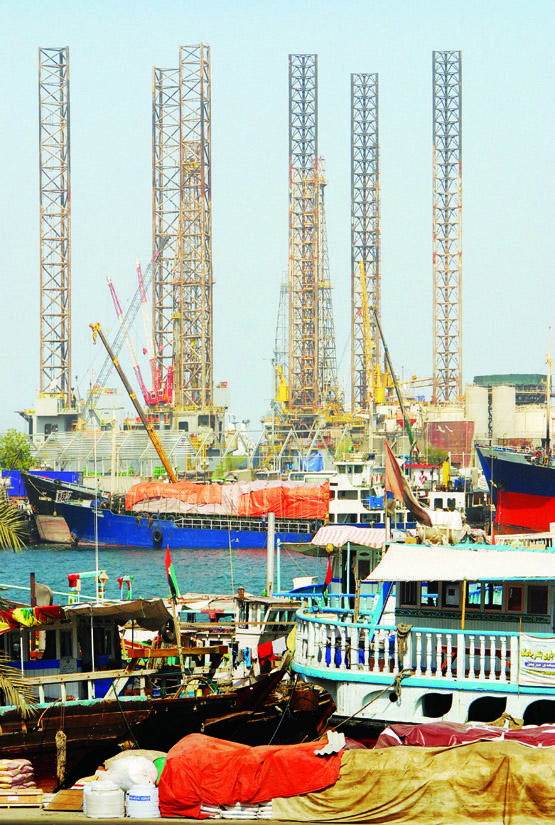 Sharjah
Sharjah Biennial 9: Provisions for the Future
March 16–May 16, 2009
After its 2007 edition, the Sharjah Biennial refocused its energies on acting as a year-round "laboratory," providing grants and production opportunities to artists to create site-specific work and other projects, and furthering its emphasis on practice and experimentation — something that could be seen as particularly timely, given the fixation elsewhere in the Gulf on "finished products" and their performance in the marketplace. In its ninth edition, the Biennial exhibition has the (loose) title of "Provisions for the Future" (co-curated by Isabel Carlos, former founder-director of Lisbon's Instituto de Arte Contemporanea, with long-term Biennial director Jack Persekian). The exhibition will include fifty-seven artists, most of whom answered an open call for submissions and are making new work for the occasion. Running alongside will be the March Meeting, an annual get-together of Arab arts organizations, and a performance program curated by Tarek Abou El Fotouh. This year, the Biennial has been pushed up a month to coincide with neighboring fair Art Dubai; with Doha's Museum of Islamic Art as part of the package, international visitors will be bound for a whole Gulf tour.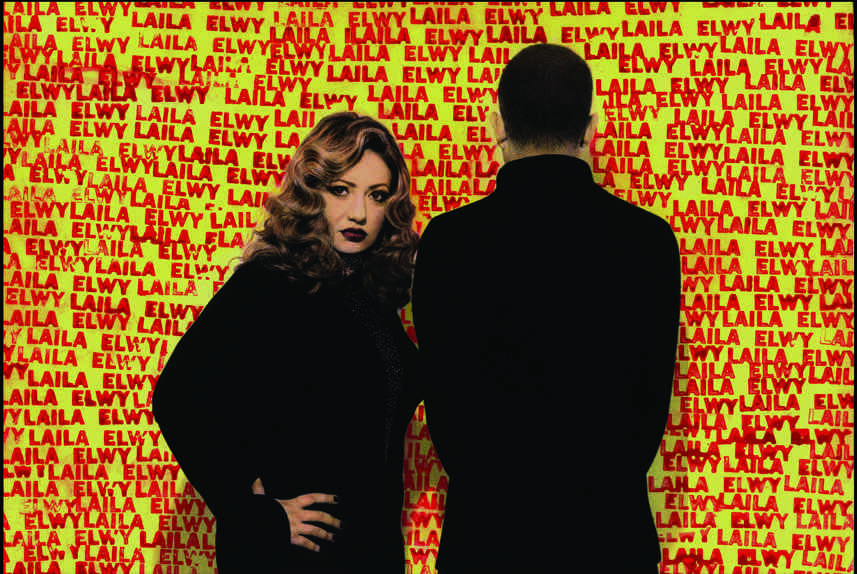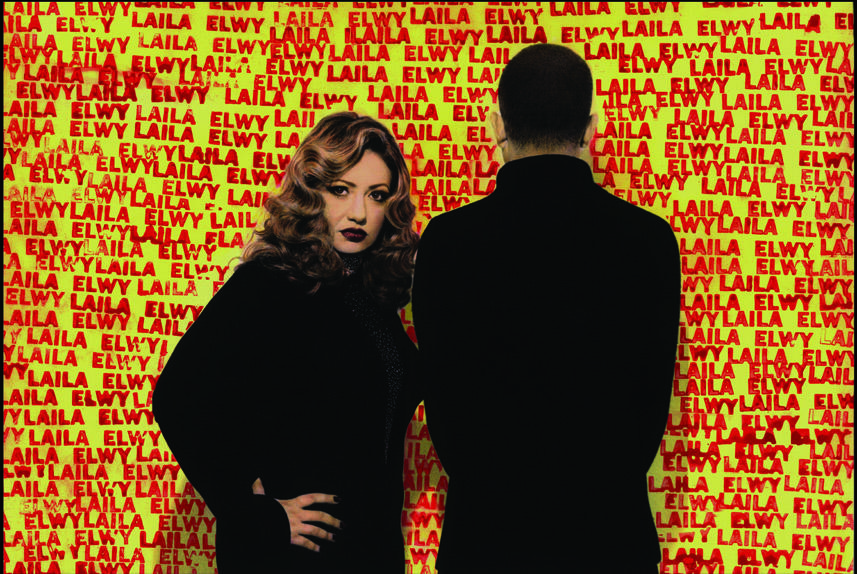 Dubai
Art Dubai
Various venues
March 18–21, 2009
In its third year, Art Dubai is settling down with a heavyweight list of galleries — London's White Cube, back in for another try after missing 2008, is joined by Paris's Galerie Emmanuel Perrotin, Lombard-Freid Projects, Max Protetch, and Salon 94, New York. Regional galleries include Damascus/Dubai behemoth Ayyam, The Third Line, B21, and Elementa from Dubai, and Galerie Sfeir-Semler and Agial from Beirut.
The Abraaj Capital Art Prize, launched at last year's fair and — typical for Dubai — billed as the "world's most valuable art prize," marries artists from the region with international curators. At the fair the three winning curator-artist teams will unveil the new works they've made for the private equity firm's corporate collection: Cristiana Perrella is working on a new video with Turkish artist Kutlug Ataman; Carol Solomon is curating Zoulikha Bouabdellah's floor installation, inspired by Arab contributions to astronomy; and Leyla Fakhr is working with Tehran-based artist Nazgol Ansarinia on a carpet-based work, with the assistance of weavers in Tabriz, Iran. The fair also continues with its popular discussion program, the Global Art Forum.
---
Dubai
Bita Fayyazi
B21 Gallery
March 15–April 2, 2009
Tehran-based installation artist Bita Fayyazi returns to Dubai in March with a show of around fifty new sculptures, a collection of meter-high ceramic figures. Representing a cross-section of Tehran society, from picnicking families on motorbikes to bodybuilders with kids in tow, this series represents a departure from Fayyazi's past work. The artist, who has been a staple of Tehran's experimental art scene, became internationally known for her collections of outsize cockroaches, dead dogs, and other pests. Here, she turns her gaze to the pluralistic nature of Iranian society.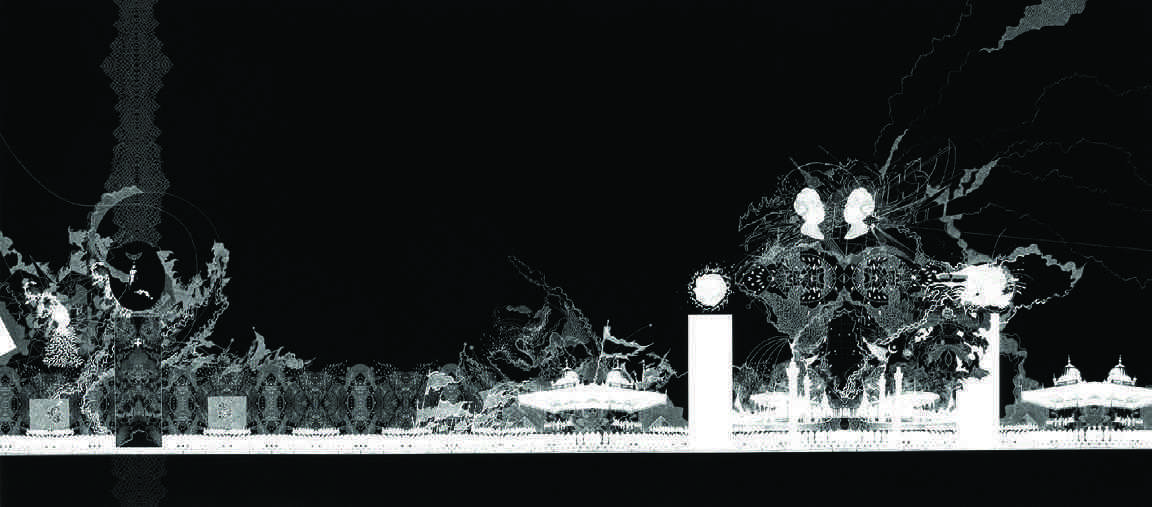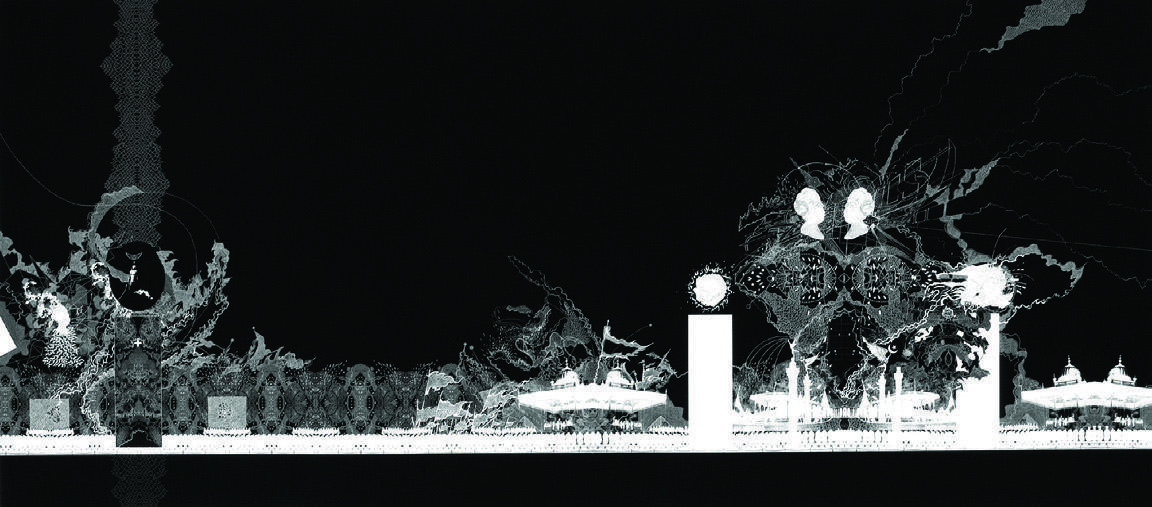 Dubai / Karachi / London
Lines of Control
Dubai: The Third Line
January 14, 2009
Karachi: VM Gallery and Gandhara-art Space
January 28, 2009
London: Green Cardamom
February 18, 2009
London's Green Cardamom and Dubai's The Third Line begin a long-term curatorial collaboration with Lines of Control a set of interdisciplinary group exhibitions, in January 2009. South Asia– and Middle East–based artists including Seher Shah, Amar Kanwar, Rashid Rana, Iftikar Dadi and Nalini Malani, and video and installation artist (and Bidoun contributor) Naeem Mohaiemen — will investigate the impact of the India–Pakistan border, and the role of borders in shaping everyday lives in general. Shows in Dubai, London, and Karachi are accompanied by talks, films, and publications.
---
Doha
Doha series
The Third Line
January–December 2009
The Third Line's Doha branch launches a new residency program in 2009, selecting four artists from their roster to make a new body of work in response to a trip to the Qatari capital. First is Iranian contemporary calligrapher Golnaz Fathi, who will visit Qatar in January and return in February for an exhibition. She'll be followed by London-based Moroccan photographer Hassan Hajjaj (April–May), Canadian-Libyan multimedia artist Arwa Abouon (September–October), and Egyptian multimedia practitioner Huda Lutfi (November–December).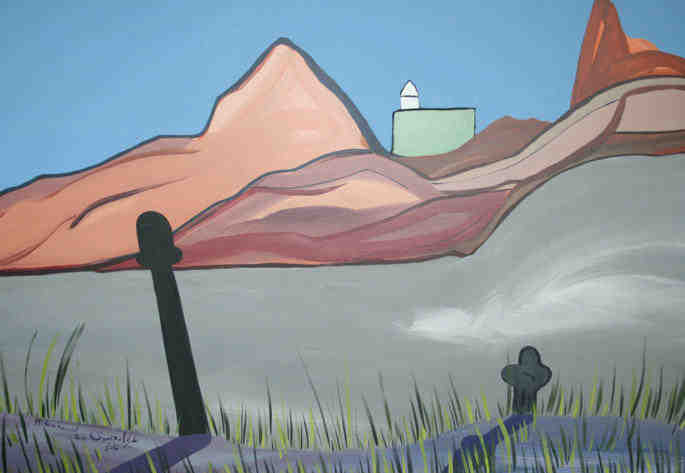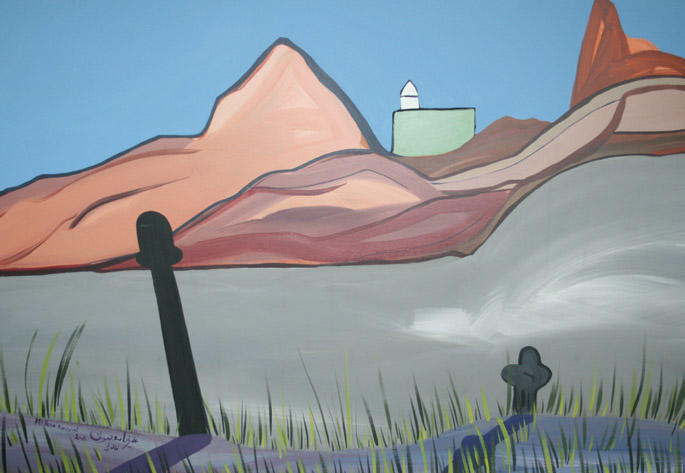 Dubai
Alireza Massoumi
Carbon 12
January 15–February 15, 2009
Dubai's relentless schedule of new gallery openings continues into 2009 with Carbon 12 launching as one of the first galleries in the Dubai Marina development; it kicks off 2009 with an exhibition of new work by Iranian painter Alireza Masoumi. Other artists in the gallery's somewhat eclectic mix of European and Middle Eastern artists include Markus Oehlen, Thierry Feuz, Tor-Magnus Lundeby, and Katherine Bernhardt. Meanwhile, the Dubai International Financial Center (DIFC) is fast becoming a gallery center to rival Al Quoz, albeit with slick and vast white cubes to match the corporate setting. Recent arrivals include the Al Shroogi family's impressive Cuadro Gallery; another branch of the international commercial joint Opera Gallery; and established Middle Eastern dealership Artspace, making the move from its old home at the Fairmont Hotel. Specialist photography gallery The Empty Quarter, directed by curator Elie Domit and backed by renowned Saudi photographer Reem Al Faisal, is set to open in early 2009 and should combine commercial and curatorial savvy.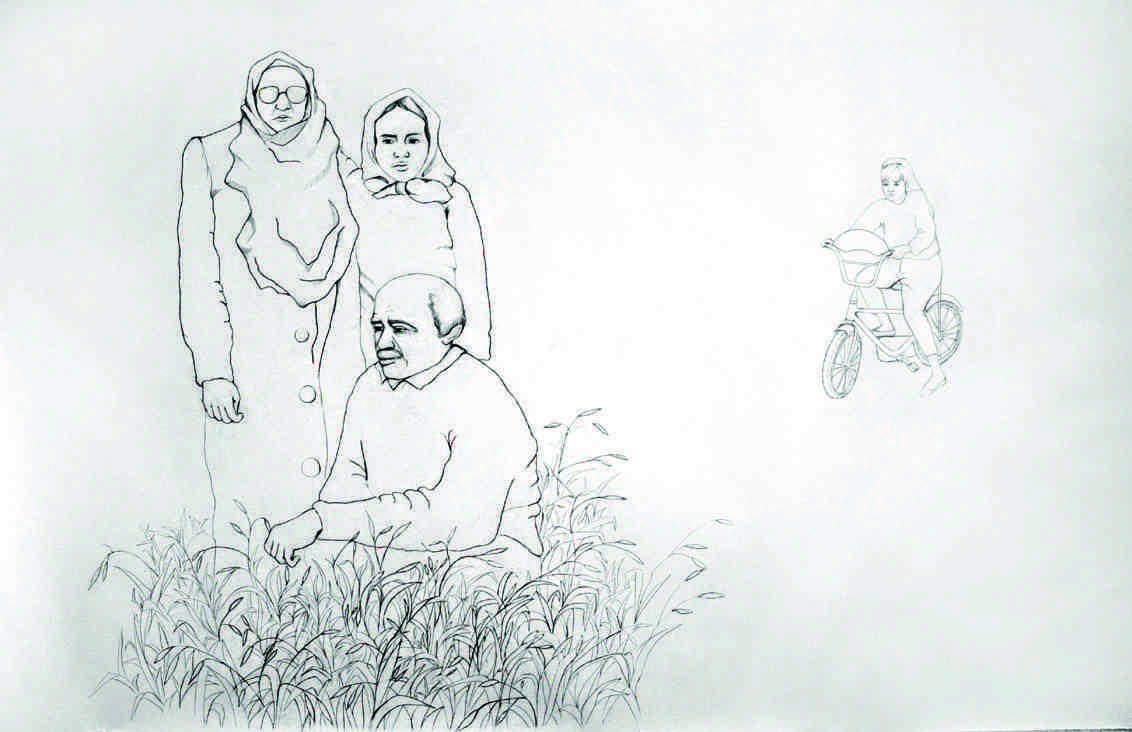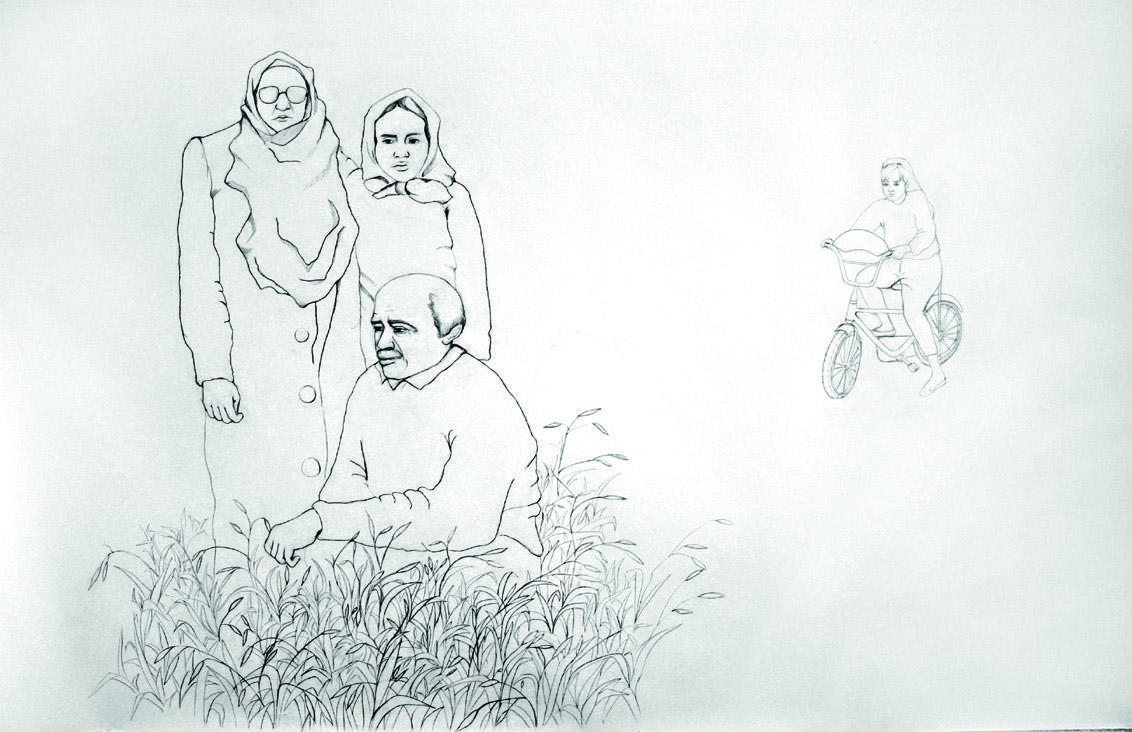 Tehran / Amsterdam
Sideways in Tehran
Azad Gallery
October 24–November 5, 2008
How does a shift in the context surrounding a piece of art influence its reading? How do we judge art that hails from other cultures? Is quality ever universal in nature? These difficult questions make for the starting point of the project Sideways in Tehran, initiated by Tehran-based artist and curator Amirali Ghasemi and Amsterdam-based visual artist Atousa Bandeh Ghiasabadi. The two have asked five artists and writers to produce work that will be presented in both Tehran and Holland — hence raising the aforementioned questions about context, framing, and reception. Among the works in progress are Katrin Korfmann's rumination on Berlin's iconic Checkpoint Charlie as a surreal site for engaging the histories of the Cold War; Tina Rahimy's thoughts on refuge, memoir, and language; and experimental short films by Syrian artist Bassam Chekhes. Artist Sara Blokland, who is at work on the place of the exotic in photography, and Nickel van Duijvenboden, who takes his past life in a punk band as the point of departure for short fiction, round out the participating team. A final project book and exhibition is planned for debut in Holland in 2009.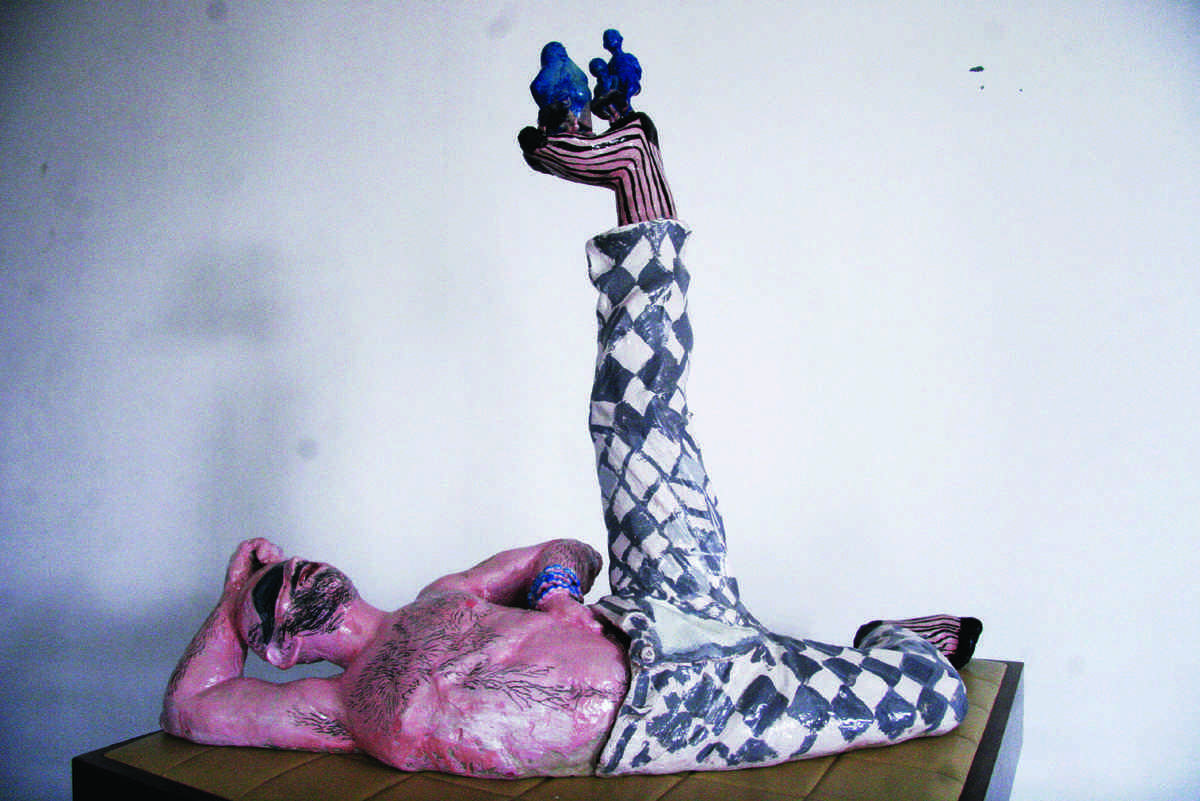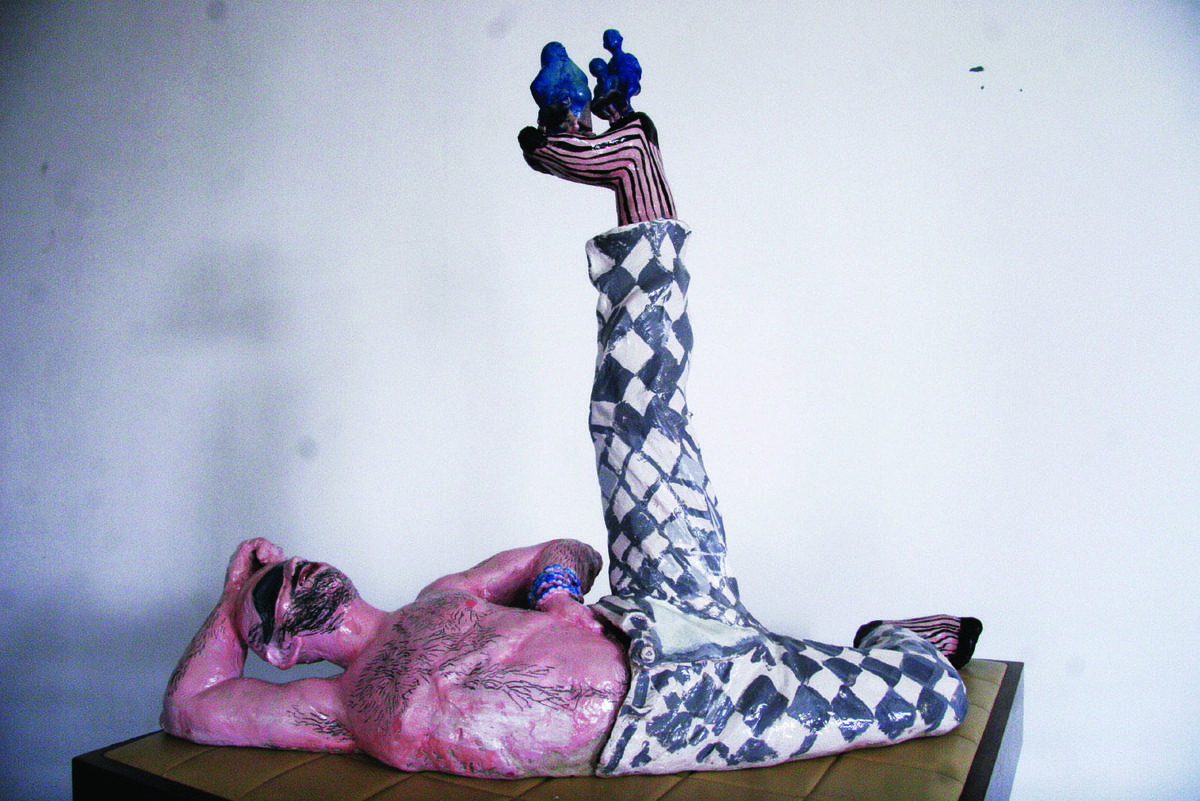 London
Unveiled
The Saatchi Gallery
February 5–May 6, 2009
London's Saatchi Gallery assembles an impressive roster of artists for their first major foray into the Middle Eastern art market in the provocatively titled Unveiled. Among the artists in this sprawling group show are Rokni Haerizadeh, whose work references traditions of Iranian portraiture (though always in slightly irreverent fashion — his elongated figures look a bit like Oriental ballerinas en route to a ball). Likewise, Ramin Haerizadeh (Rokni's brother) teases convention in digitally manipulated photographic works, turning codes of portraiture — and of gender — on their head. Other works include Amsterdam-based Tala Madani's luscious tableaux; Laleh Khorramian's fantastic landscapes, which are as much ruminations on painting as they are mini-epics; and Ahmed Alsoudani's impressively chaotic Guernica-like drawings treating the psychology of violence.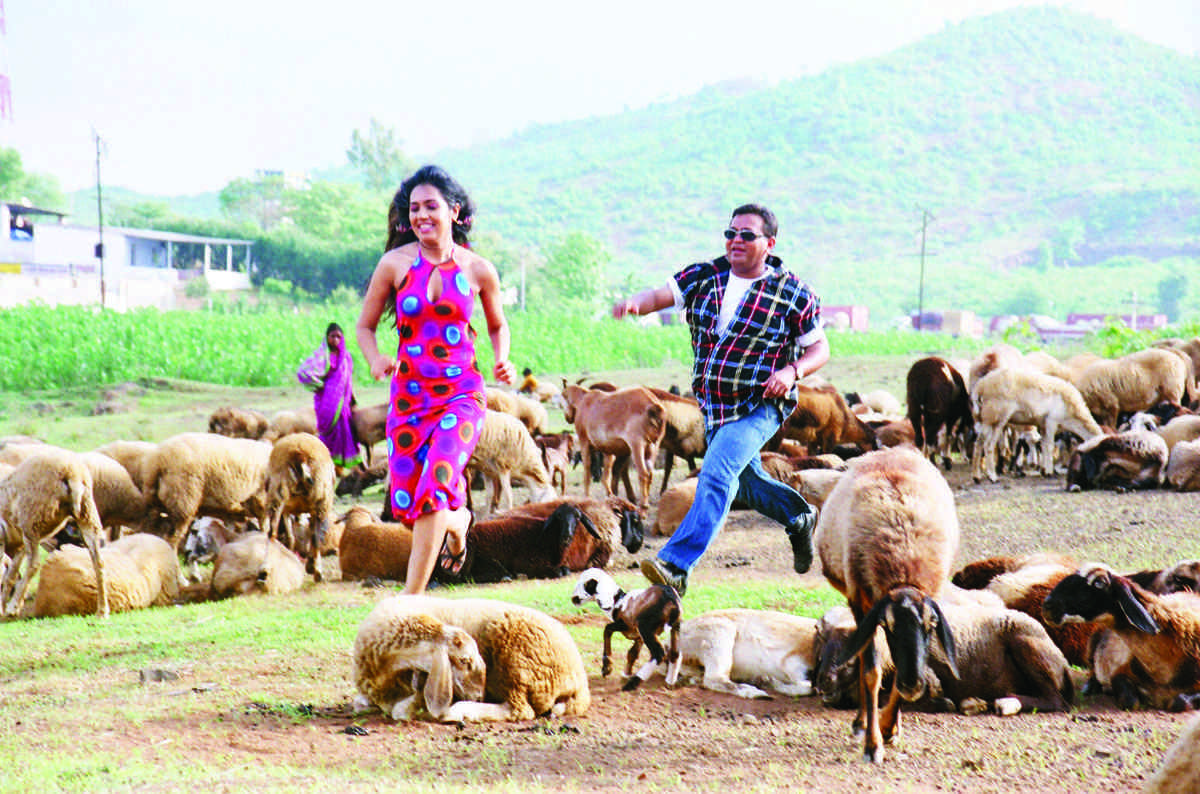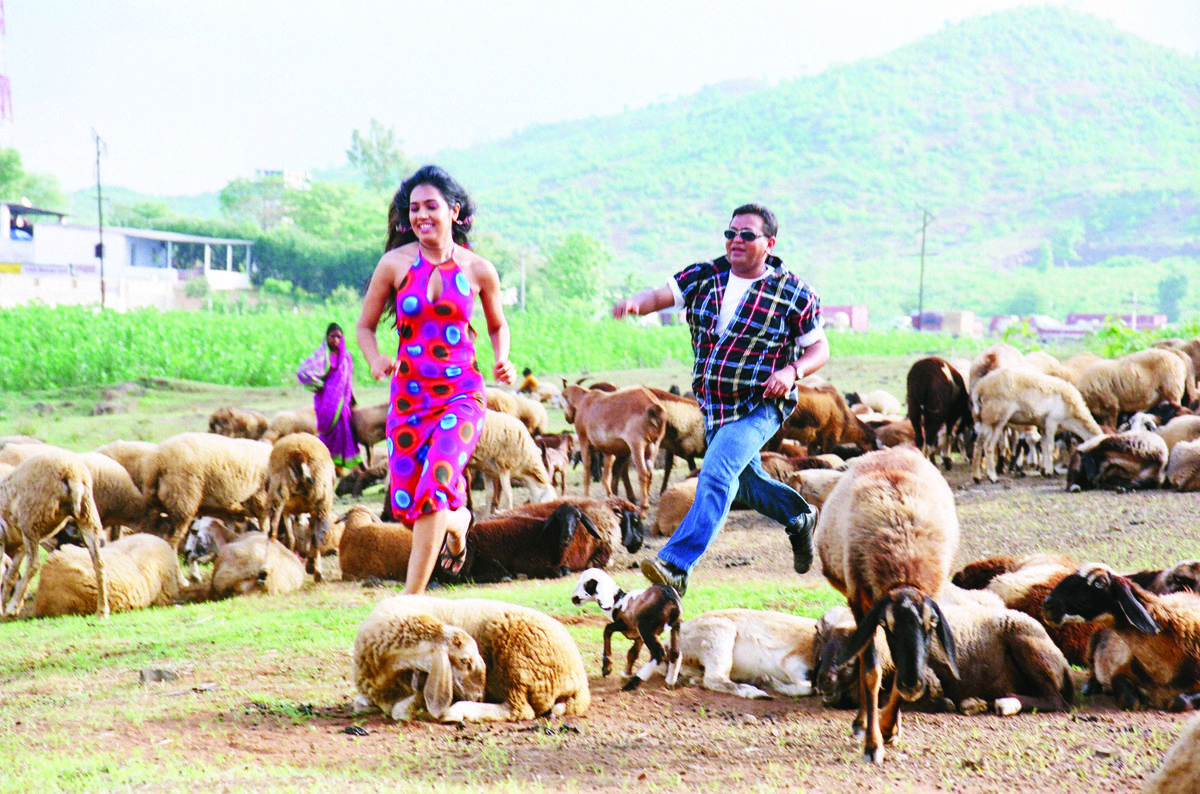 London
Tate Triennial 2009: Altermodern
Tate Modern
February 3–April 26, 2009
The fourth Tate Triennial opens this February with the intention to navigate what it means to be modern today. Curator Nicolas Bourriaud has coined the term "altermodern" to describe art that belongs to the so-called global era but is also a response to the mind-numbing standardization and commercialism around us. Such art, he offers, tends to be characterized by artists' cross-border, cross-cultural negotiations; the negotiation of different disciplines; the use of fiction as an expression of autonomy; and a concern with the celebration of difference and singularity. The exhibition, plainly ambitious in nature, will map out this brave new altermodern culturescape, presenting new and commissioned works by artists living in the UK, British artists living abroad, and passersby. A series of "Prologues," four one-day events, are taking place in the lead-up to the show, to provoke debate around the triennial's themes, with contributions from writers, art historians, artists, and philosophers, including Tom McCarthy, Jordi Vidal, TJ Demos, Carsten Höller, Okwui Enwezor, and Ultrared.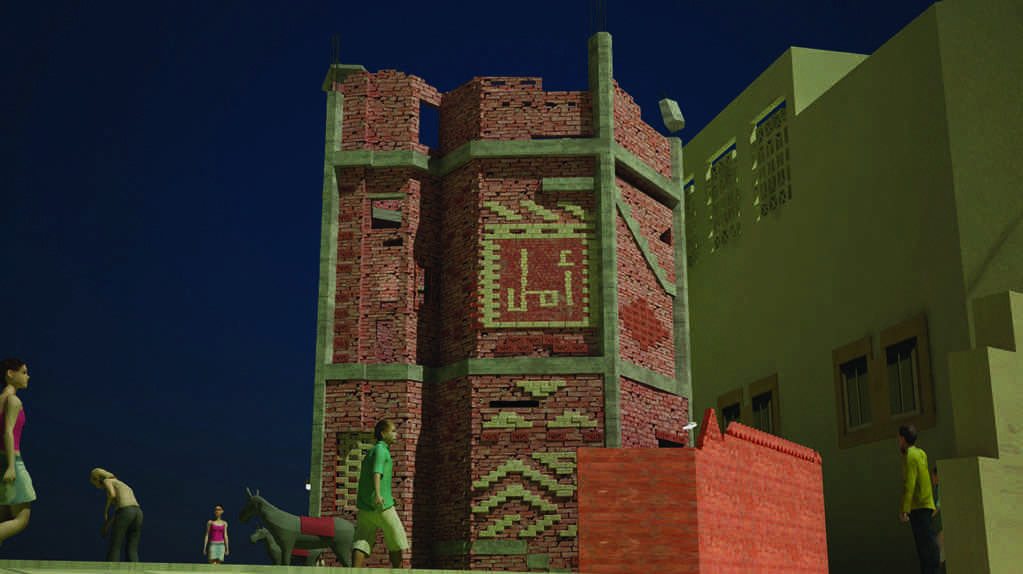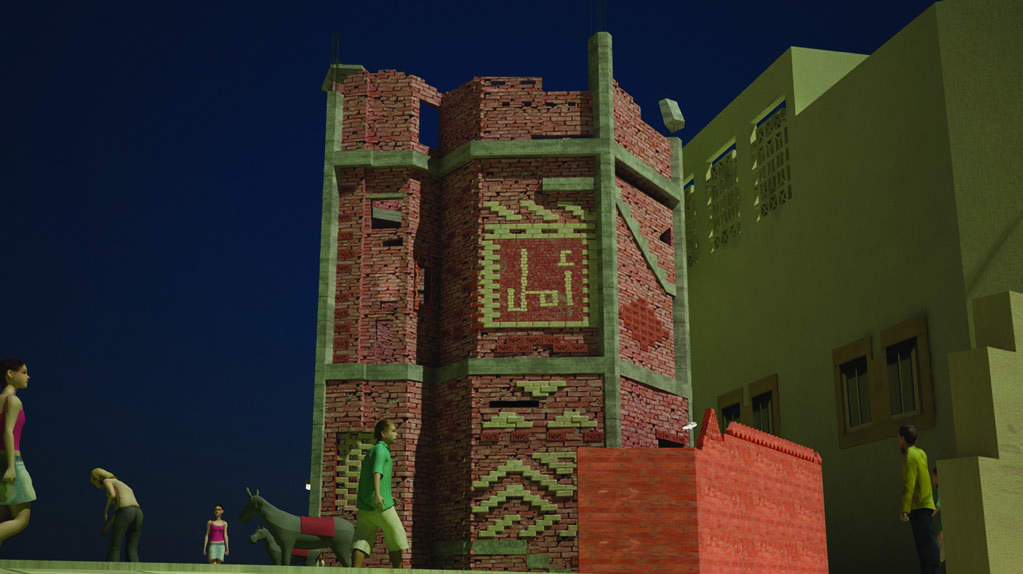 Cairo
Cairo Biennale 11
Various venues
December 20, 2008–February 20, 2009
This year's Cairo Biennale takes the unwieldy but well-trodden theme of "The Other" as its point of departure. Initiated and run by the country's Ministry of Culture, the Biennale is typically a chaotic compendium of the very good and the very mediocre. This year, the ministry has commissioned Ehab Ellaban to serve as curator, overseeing eighty-eight artists from forty-four countries. To his credit, Ellaban seems to be straying from the event's traditionally safer curatorial tendencies, including more video, installation, and performance than we've seen in years prior. Among his noteworthy commissions is Cairo-based artist Lara Baladi's Borg El Amal (Tower of Hope). Housed in a constructed seven-meter Babel-esque brick-and-cement tower that seems to evoke the temporary settlements that dot the Egyptian landscape, the artist's installation will also host an opera whose primary protagonists are melancholic donkeys. Part operatic soap, part sculpture, the work proposes to subtly address the human dramas that are both typically Egyptian and universal in nature. The other Egyptian representatives include painter Adel El Siwi, Essam Maarouf, Hanafy Mahmoud, Wael Darwish, and Arman Agoub. Also to look out for are Kader Attia representing Algeria; Waheeda Malullah showing for Bahrain; and Sabhan Adam and Buthayna Ali standing in for Syria. The Biennale will take place at its usual venues: the Gezira Art Center, the Mahmoud Khalil Museum, and the Cairo Opera House, plus a new temporary gallery near the opera house dubbed "The Space."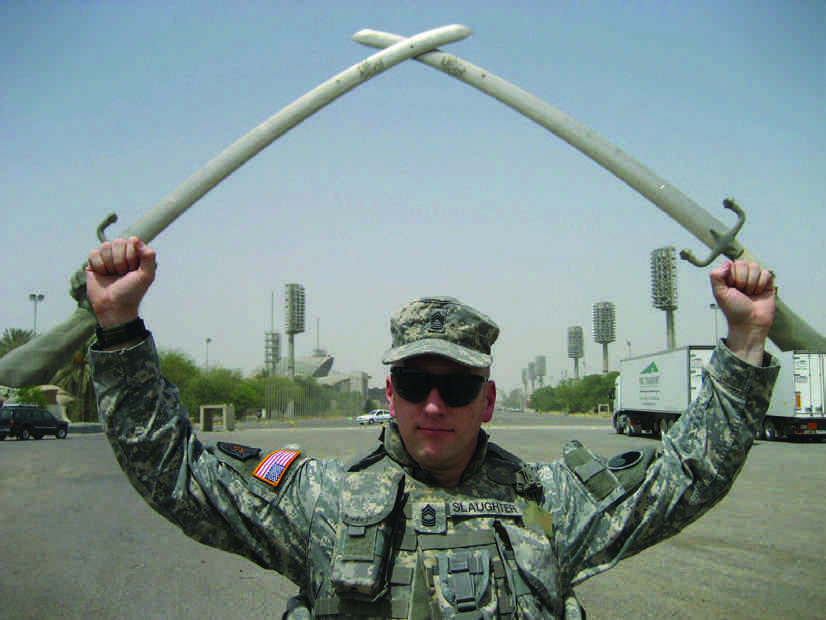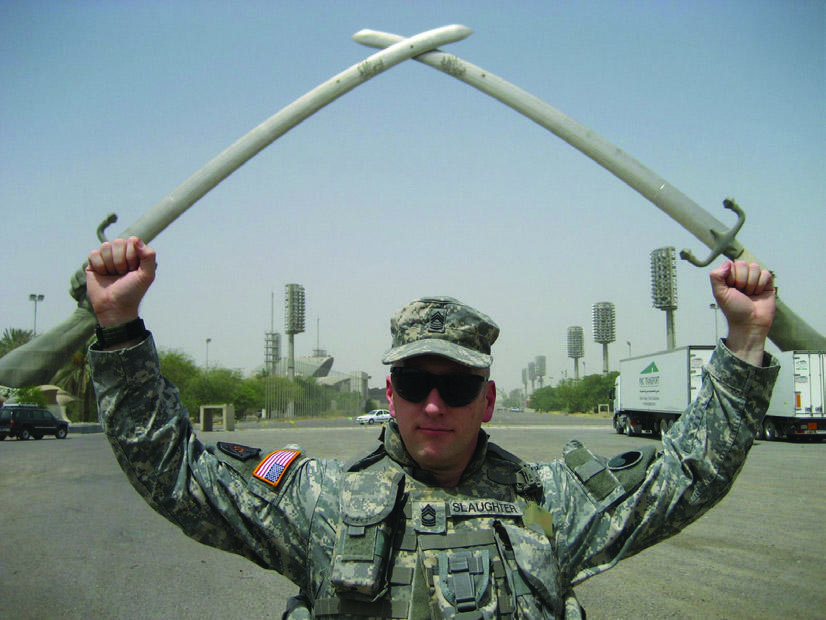 New York
Michael Rakowitz: The Worst Condition Is For a Person to Pass Under a Sword That Is Not His Own
Lombard-Freid Projects
March 3–April 4, 2009
Michael Rakowitz presents his latest musings on history and its discontents with the excellently titled The Worst Condition Is For a Person to Pass Under a Sword That Is Not His Own. In a sculptural installation supplemented by his trademark drawings, Rakowitz will navigate the mimicry of science fiction and cinema in Saddam-era monuments, Iraqi military uniform design, and the larger resonance of these things in the Gulf over the past thirty years. Ostensibly both an extension of and departure from The Invisible Enemy Does Not Exist — his painfully detailed recreation of archeological artifacts looted from the National Museum of Iraq in the aftermath of the American invasion of April 2003 — his latest work stands to make us think again about how the most peculiar accidents of history may intersect with the grand narratives of our times.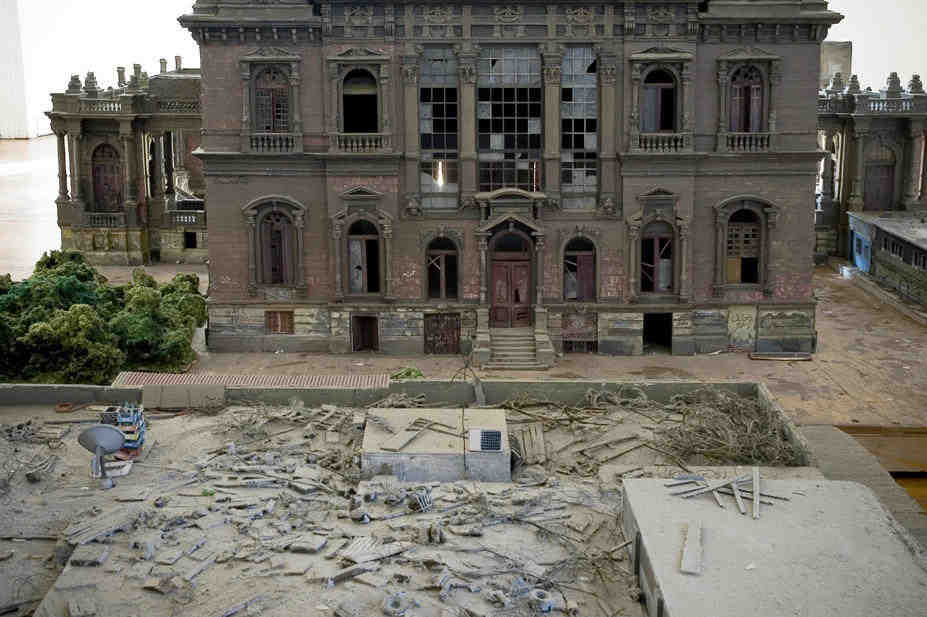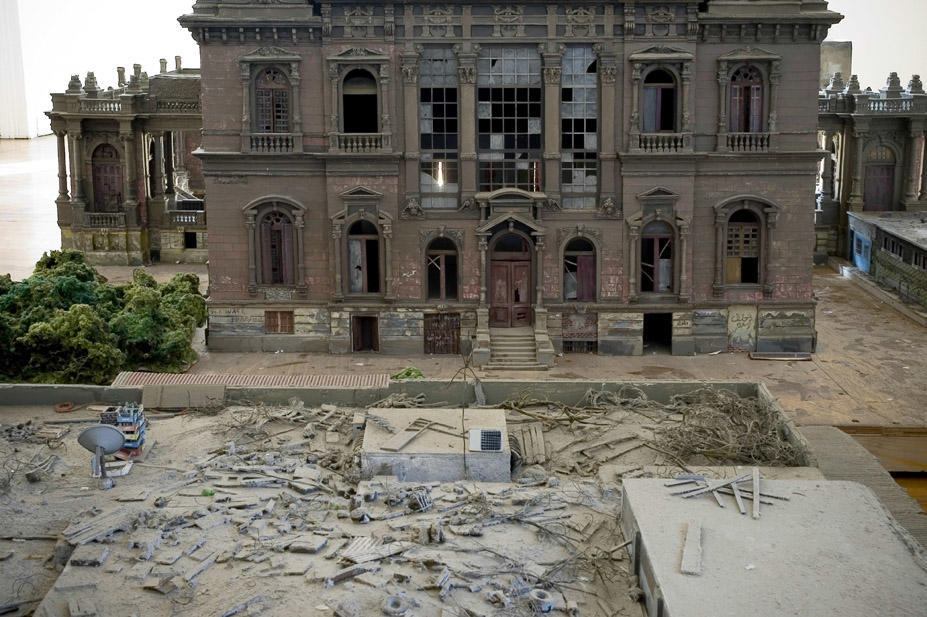 Cairo
Townhouse Neighborhood 1:35
Townhouse Gallery
March 14–April 8, 2009
The basis of the Townhouse Neighborhood 1:35 project is a small-scale model of the Antikhana neighborhood, a former bohemian stomping ground that surrounds the Townhouse Gallery in downtown Cairo. Using the maquette as its inspiration, this long-term initiative hopes to unravel the complexity of the urban fabric in this peculiar location, particularly as it faces massive pressures born of gentrification. In this three-part project, persons from the neighborhood itself will take part in a series of workshops, reflecting on their surroundings and thinking about how they could be improved. The maquette, in turn, will evolve from a realistic representation toward a utopian visualization. In the meantime, a group of architects and urban planners are in the midst of developing a plan to transform the abandoned Said Halim Pasha Palace — an epic, crumbling ode to turn-of-the-century monumentalism located across from the gallery — into a museum of Cairo. Finally, the results of the workshop will be presented in an exhibition in the spring.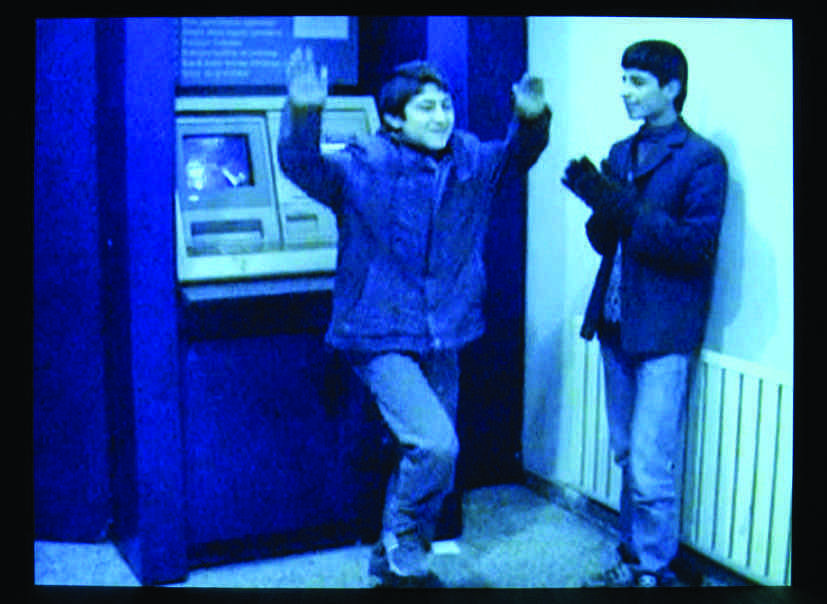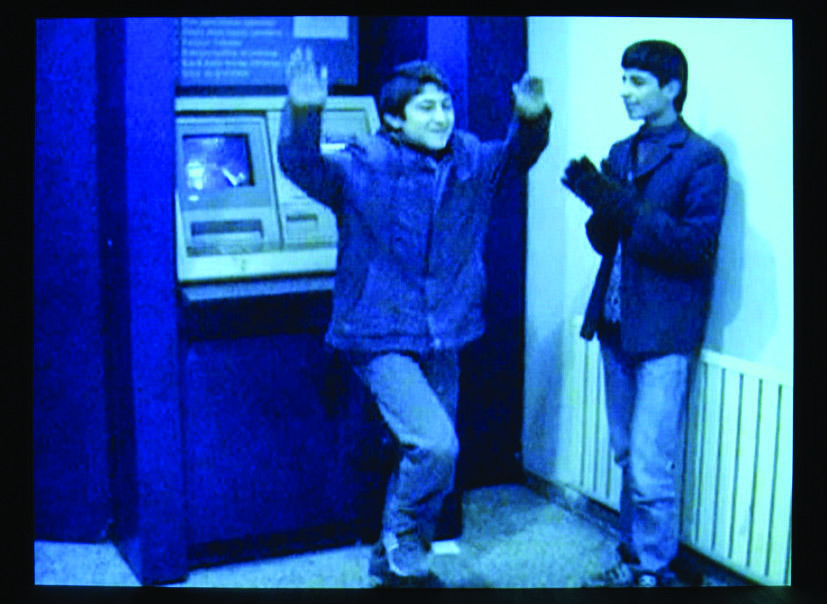 London
Infrastructures and Ideas: Contemporary Art in the Middle East
Tate Britain and Tate Modern
January 22–23, 2009
The world's most popular museum turns its attention to the Middle East in January, with a two-day symposium that will explore ideas from the changing definitions of the region and its art to writing, translation, exhibitions, and that old chestnut, "tradition and modernity." Other sessions will assess the impact of grand museum plans, such as those for Abu Dhabi's Saadiyat Island, on more flexible commissioning organizations, such as Ashkal Alwan and the Sharjah Biennial. The symposium, organized by Tate staff with independent curator Gilane Tawadros, can be seen as a prelude to the museum's engagement with the region, in terms of future exhibitions, research, and acquisitions. Speakers will include the usual suspects — Platform Garanti Contemporary Art Center director Vasif Kortun, Bidoun's Negar Azimi and contributor Shumon Basar, Townhouse Gallery's William Wells plus a good sprinkling of artists: Wael Shawky, Michael Rakowitz, Yto Barrada, Anas Al-Shaikh, and Hassan Sharif, among others.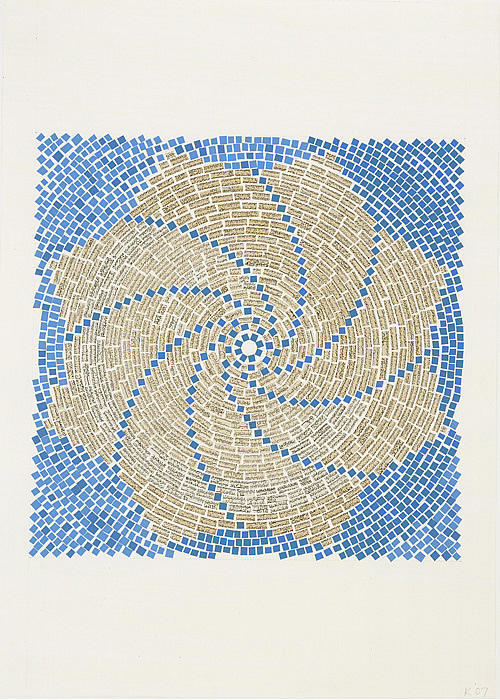 London
YZ Kami: Endless Prayers
Parasol Unit Foundation for Contemporary Art
November 21, 2008–February 11, 2009
London-based Parasol presents ten years worth of paintings and works on paper by New York-based artist YZ Kami. Among the works showing are a series of the artist's large-scale photorealist portraits. All of these portraits, some as large as two by three meters in size, capture their subjects in a moment of reflection, of pause, of distraction. They are remarkable in their ordinariness, their resistance to being precious or photographic in that decisive-moment sort of way. The same frontal emphasis and detachment are present in his monumental photographs of Islamic sites and architecture, some of which will be shown here. Also included are works on paper that often take Sufism as their point of departure, subtly and evocatively blurring the lines between physicality and essence.