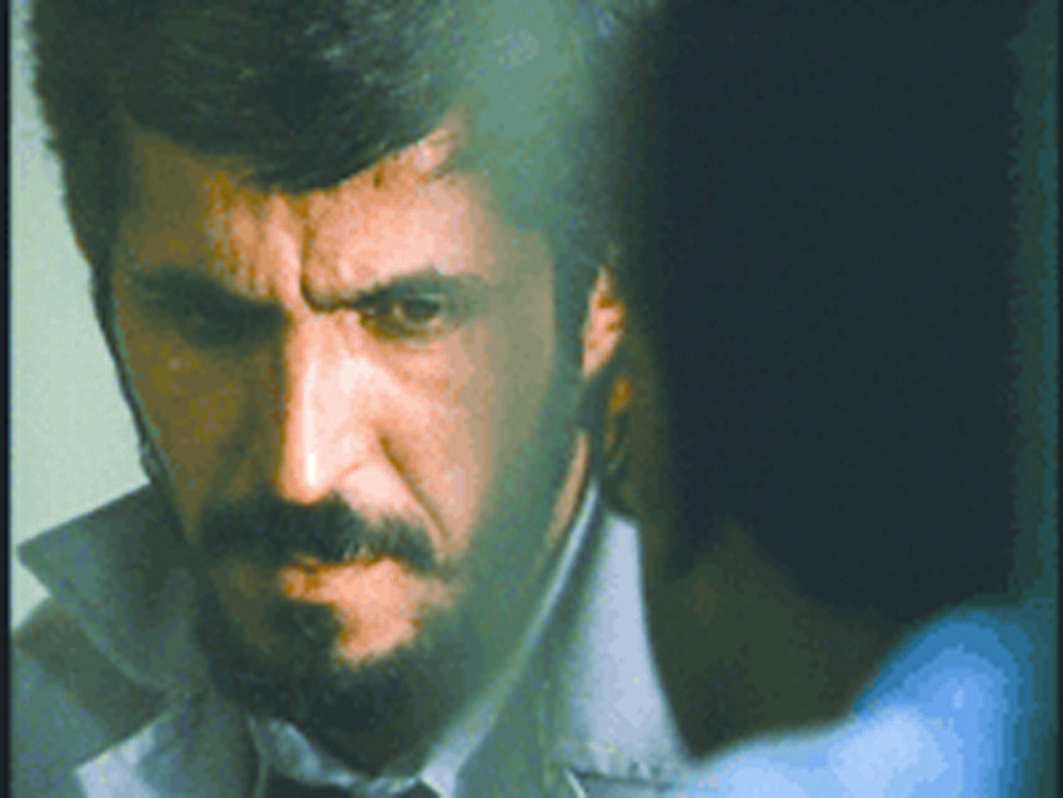 Hossein Sabzian, the hero of Abbas Kiarostami's film Close-Up, has died. He suffered respiratory failure on the Tehran metro in August, slipped into a coma and passed away on September 29. Sabzian was a complex figure: a troubled loner, he spent the last few years hawking DVDs in Tehran's south bus terminal. An unlikely devotee of Lars von Triers, he had an encyclopedic knowledge of film. Close-Up was the closest he ever got to realizing his dream of becoming a celebrated film director.
Made seventeen years ago, the film recounts Sabzian's trial and imprisonment for impersonating another internationally acclaimed Iranian director, Mohsen Makhmalbaf. Kiarostami heard the story, assembled a crew, and shot a film that would cement his own place in cinematic history. Close-Up is a layered web; part archival trial footage, part reconstruction of events in which Sabzian plays himself. The divide between acting and being becomes harder and harder to pin down: fiction and documentary ultimately become one as past slides into present and Sabzian and Makhmalbaf meet.
Against the backdrop of Sabzian's life story, Close-Up's dance with identity becomes intense. Sabzian sought validation in his incarnation as Makhmalbaf, yet through identity theft he was accorded recognition — as himself — by way of another famous director. Endorsement, however, occurred only in the intangible realm of cinema. Sabzian briefly became the Tinkerbell of Iranian film, but as the years passed, and Close-Up's intricate plot twists and character sketches slipped from the memory of all but the most cultish of film lovers, he faded away.
Although they ignored him for much of his life, his family rallied round his hospital bed and became his mouthpiece in a new documentary on Sabzian by a young Iranian named Azadeh Akhlaghi. Despite the scorn poured by his brother-in-law on his experimental wedding videos, we glimpse a romantic obsessed with cinema, one who spent the entirety of his inheritance from his mother on a camera and filled his spare hours writing screenplays and sending them to directors without success. "I dreamt of being a general," Sabzian told a friend who chanced upon him at the bus station, "but ended up a foot soldier."
Sabzian was not alone in feeling bruised by his fleeting brush with the limelight. It's hard to identify with professional actors who whine about the downsides of fame; easier is to sympathize with nonprofessional actors, the short-lived darlings of Iranian cinema, plucked from obscurity and then dropped back into it.
Channel 4's recent documentary on Iranian cinema took Kiarostami to visit Babak, the boy-hero of his seminal film Where is my Friend's House? Babak, now in his late twenties, was pleased to welcome Kiarostami into his sparse apartment in Karaj, an industrial town outside the capital. But as the camera rolled, he became wistful:"After the film I was someone in the village. I was the boy in the film. Everyone saw the movie and I became famous and popular. As I grew up it faded. I have never felt like that again."
Kiarostami is the most famous of countless Iranian directors who elicit performances from ordinary people who rarely get a second chance to relive their fifteen minutes.
Akhlaghi's The Film School of Hossein Sabzian, which captures Sabzian at his most helpless, premiered at Korea's Pusan Film Festival and was screened alongside Close-Up two weeks after his death. Dizzying in its ironic reflexivity, the whole event screamed out for deconstruction. But just like the internationally acclaimed oeuvre of neo-realist Iranian cinema (to which Close-Up itself doesn't quite belong), under the layers of a cinematic masterpiece lurked the fairly simple tale of a man who spent his life chasing a phenomenon that was simply out of reach.