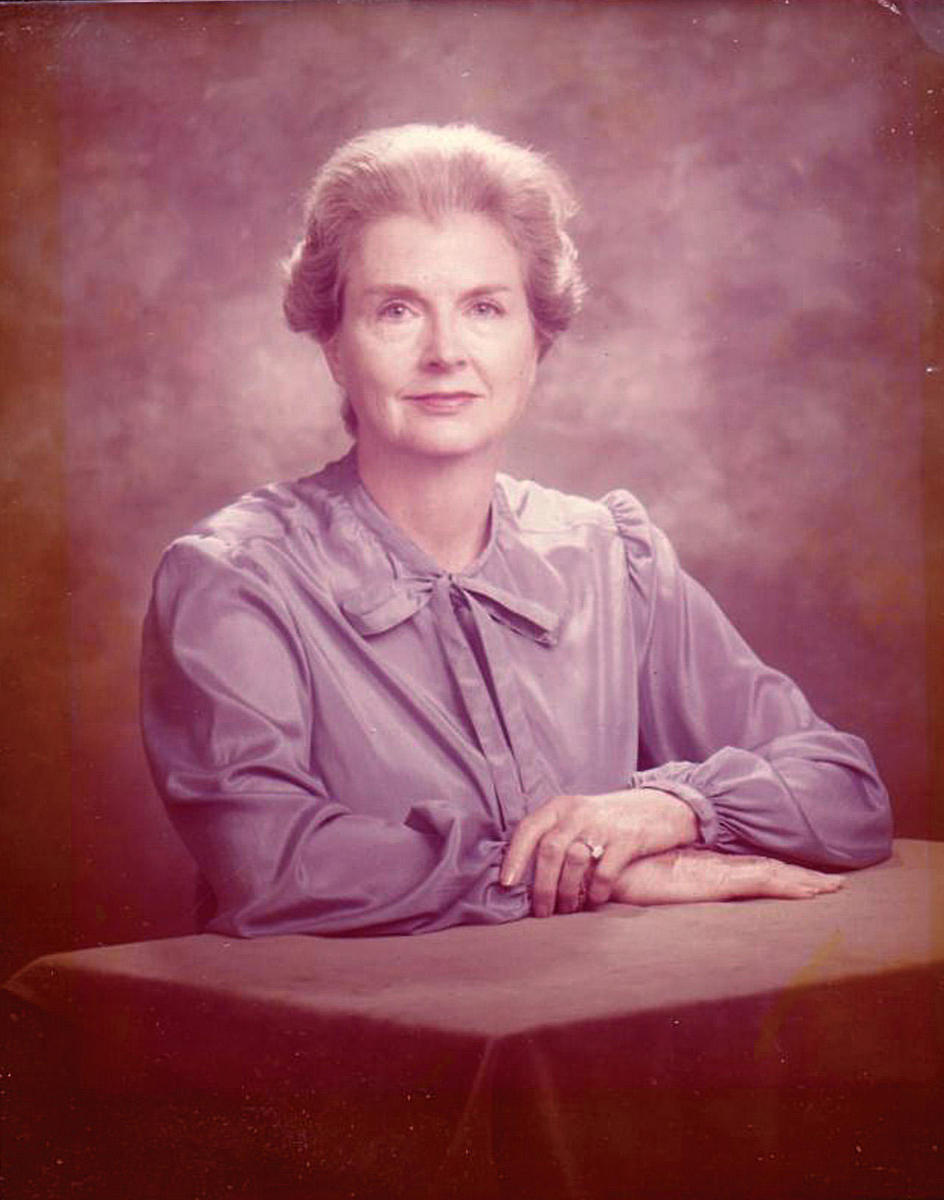 I wouldn't necessarily call Jehane Noujaim a master chef. But you might have noticed that this has never been top priority in Bidoun's cooking section. But what Jehane may lack in culinary prowess she makes up for tenfold in something most of us know nothing about: presentation. Despite having just arrived in New York on a red-eye flight from LA that morning, despite having lived out of a suitcase for over a month and coming home to a refrigerator full of condiments, Ketuta and I were welcomed so graciously we failed to leave until well past midnight. Must be something about the Southern hospitality on her mother's side. The filmmaker's (Control Room, Startup.com) mother hails from the United States, while her father is from Egypt.
Jehane shared three delicious and easy recipes from both sides of her family, showing us what it takes to be a host. Recipes can guide one through a dish step by step, but there is no step-by-step guide to grace.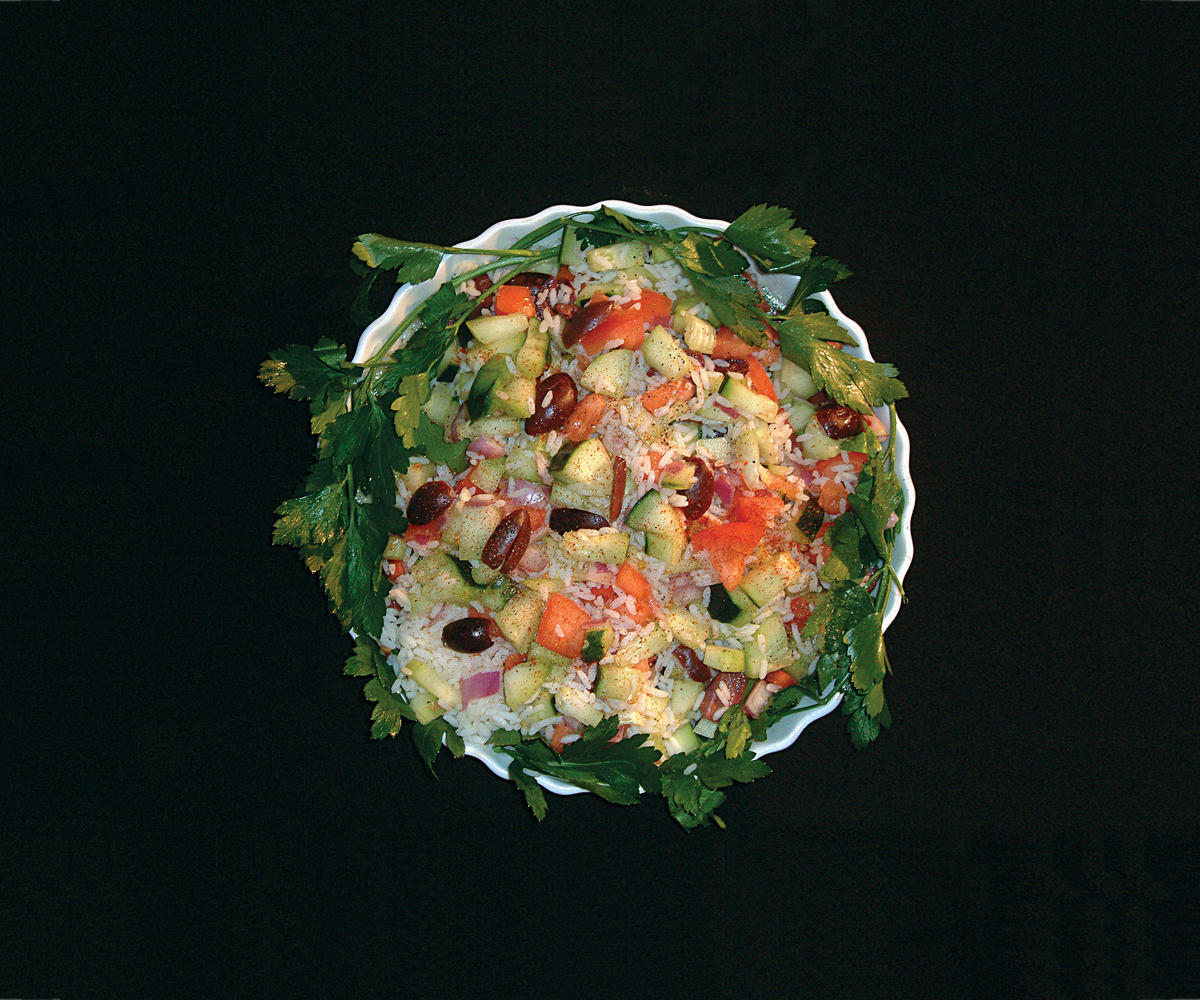 Teta's Rice Salad
½ cup of rice
5 tomatoes, diced
5 cucumbers, diced
½ cup of kalamata olives
¼ cup pine nuts
4 tablespoons of olive oil
1 small red onion, grated
Juice of 1 lemon
Soak pine nuts in warm water until puffy.
Boil rice for 10 minutes. Strain and mix with pine nuts.
Add grated onion, lemon juice, salt, and olive oil.
Mix together with vegetables, add salt to taste, and serve.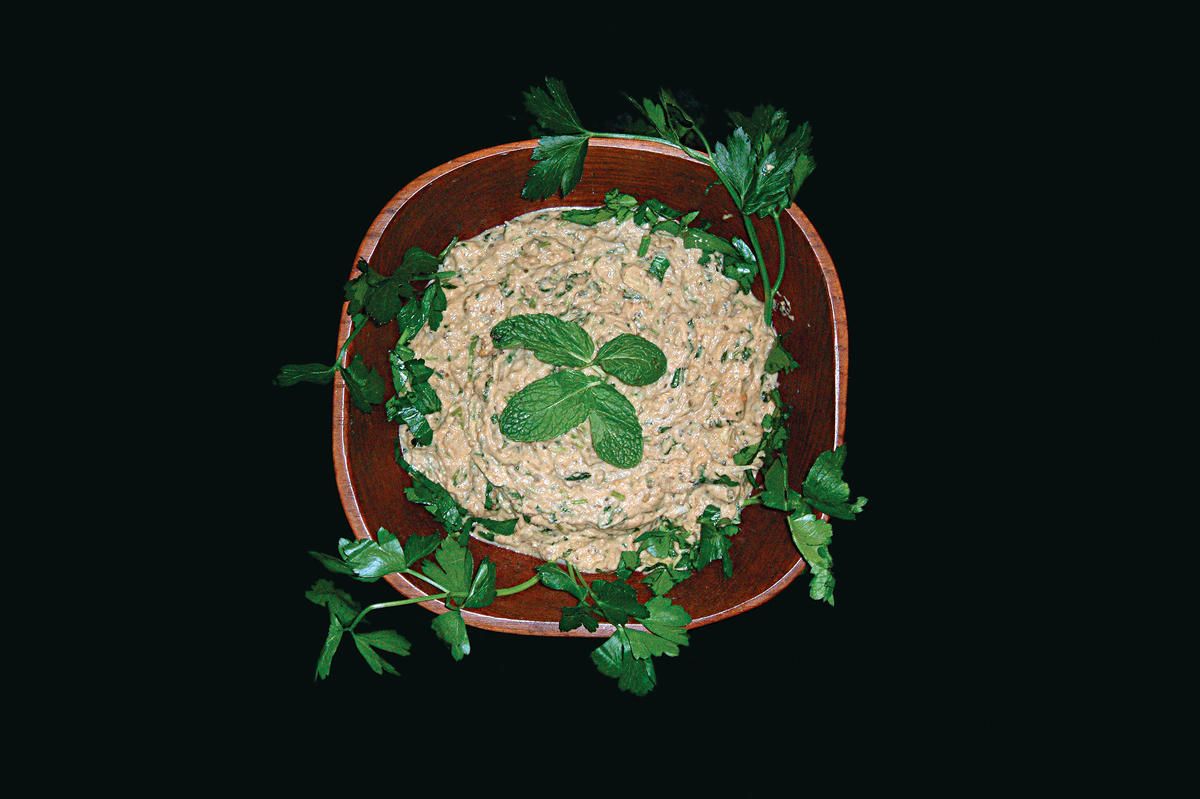 Fatma's Babaganoush Recipe
4 eggplants
1 head of garlic
1 bunch of cilantro, finely chopped
1 bunch of parsley, finely chopped
1 bunch of scallions, finely chopped
½ bunch of mint, finely chopped
1 cup of olive oil
½ tablespoon of cumin
1 tablespoon paprika
Pinch of cinnamon
¾ cup of tahini
Salt
Pepper
Lemon
Preheat the oven to 350°F. Cut eggplants in half, coat in olive oil. Bake in oven, cut side down, for 45 to 60 minutes (until soft and squishy inside).
Chop tip off garlic head, wrap in foil with 2 tablespoons of olive oil, and bake with eggplants.
Peel and mash skinned eggplants.
Pop garlic pieces out of skins, dice, and add to the bowl of mashed eggplant.
Add cilantro, mint, scallions, and ¾ of a bunch of parsley to eggplants.
Add spices. Be bold.
Add olive oil and tahini to the mixture. Blend together well and sprinkle with the remaining parsley for presentation. Serve with warm pita bread.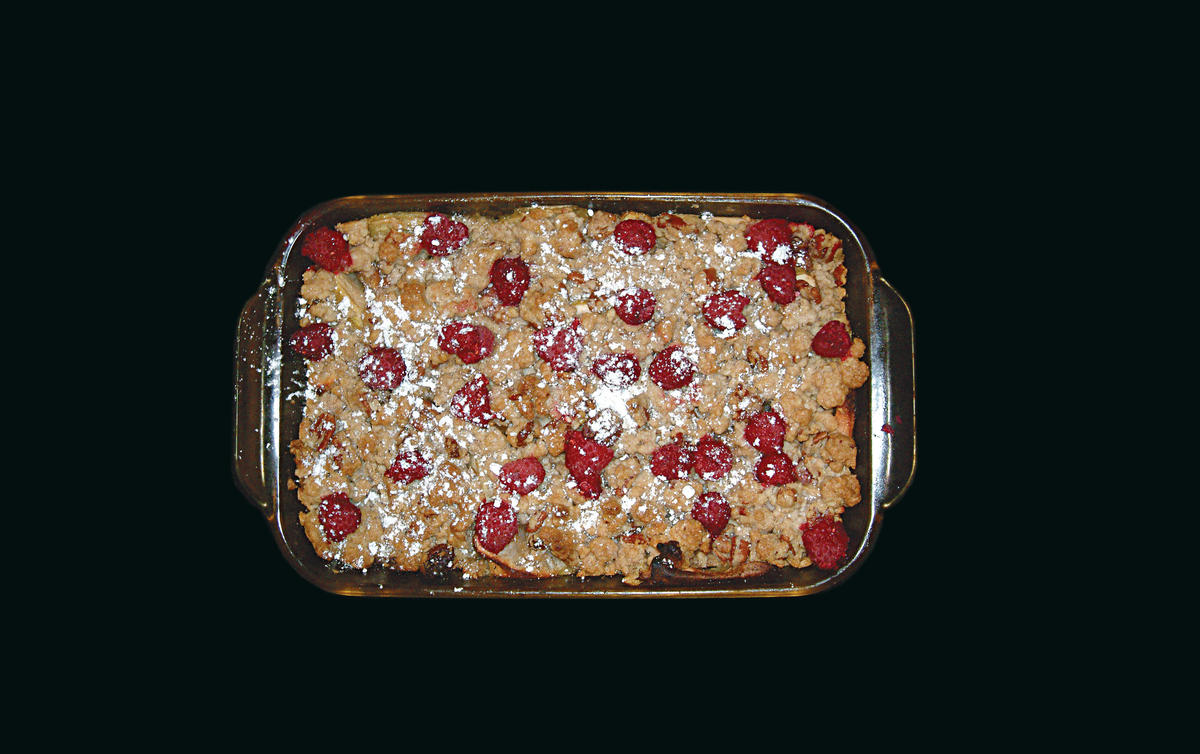 Grandma Jane's Midwestern Apple Crunch
(or Mom's Harankash Crunch when you are in Cairo)
8 Granny Smith apples
1 cup of flour
1 cup of oatmeal
1 cup of sugar (or adjust for however sweet you like it)
2 sticks of butter
1 cup of pecans, chopped
1 tablespoon of cinnamon
Preheat oven to 375°F.
Peel the apples with a vegetable peeler and slice them about half an inch thick.
Butter the baking dish, place apples in the pan, and then mix the rest of the ingredients until it forms a crumble.
Cover the apples with the crumble mixture, sprinkle with a bit more sugar and bake for 45 minutes.
Add raspberries or other colorful fruit on top for presentation.