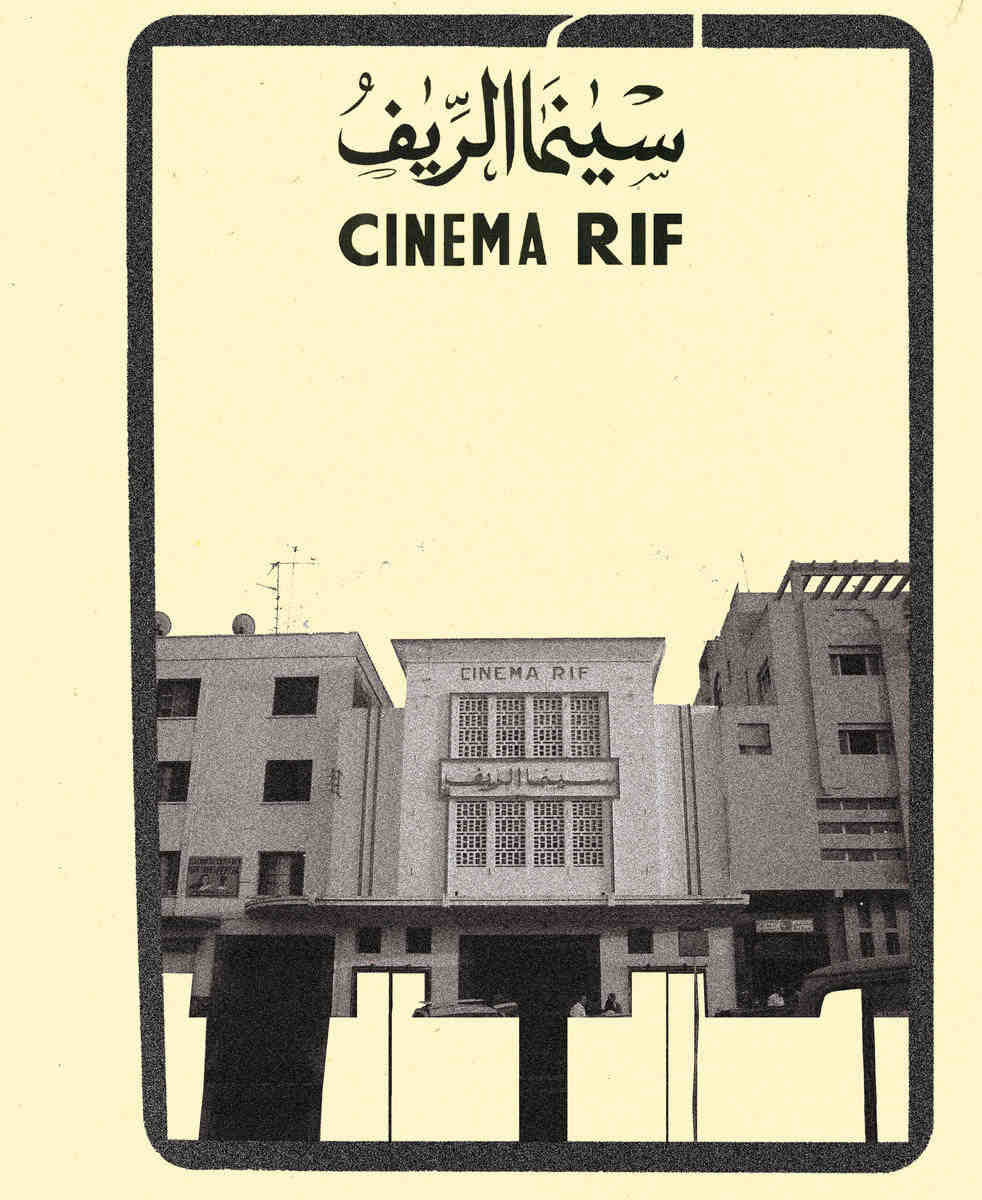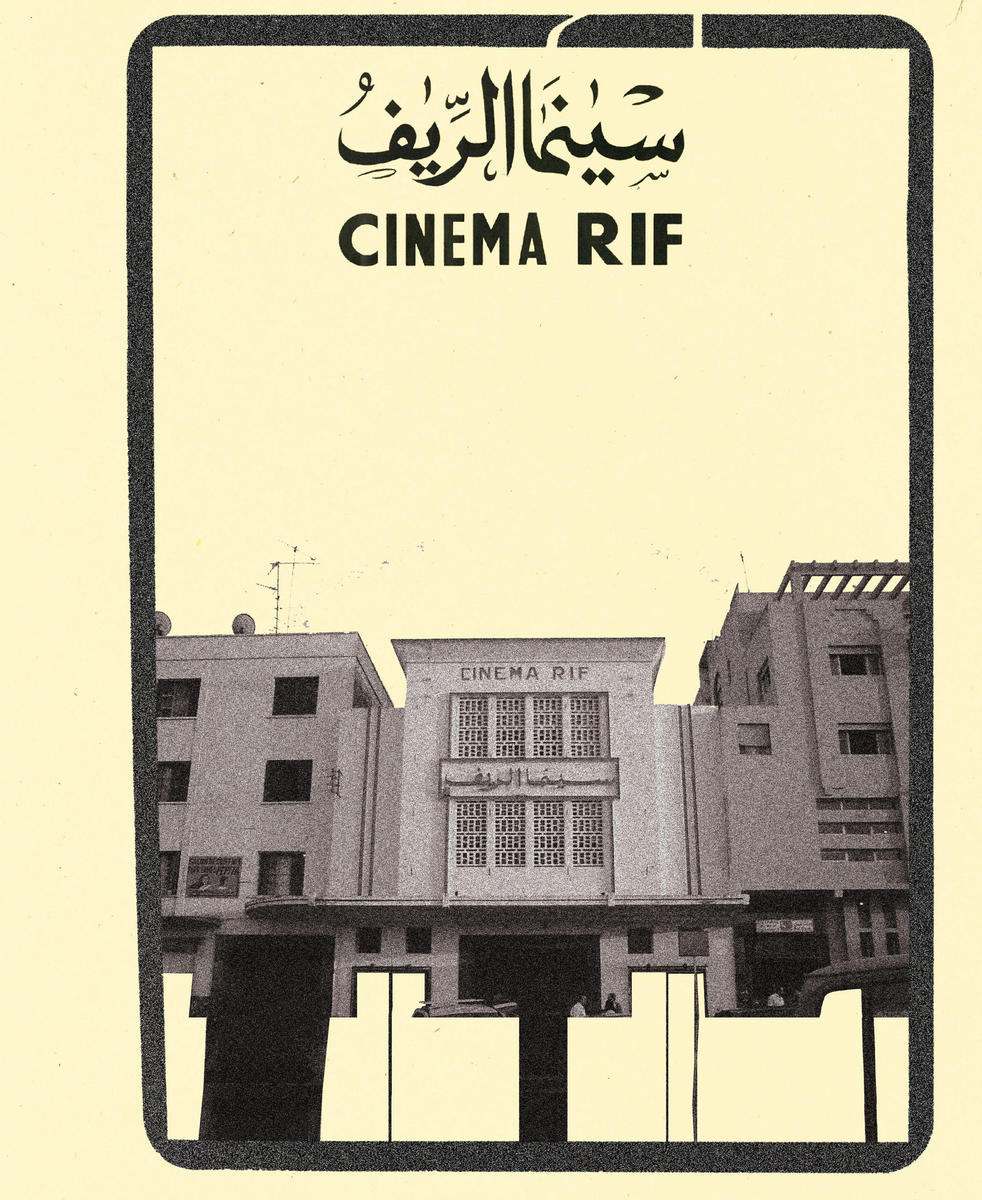 From Cairo's coffee shops to Dubai's hotel bars, Middle Eastern cinephiles have one complaint: the lack of arthouse cinemas, or indeed any venue screening non-commercial fare. Artist Yto Barrada plans to change all that — in Tangier at least — with the opening of the Cinémathèque de Tanger (CDT) in the former Rif Cinema, a glorious 1940s building that sits at the tip of the Grand Socco and currently boasts a run of Bollywood B-movies. CDT's artistic director and programmer, Barrada will open the CDT in spring 2005 with a program that spans Middle Eastern, European, Latin American, and North American features, documentaries, shorts, children's pictures, and animation. The CDT will act as a "permanent film festival"; Barrada's plans include retrospectives of work by directors such as Elia Suleiman, Yousry Nasrallah, Abbas Kiarostami, and Chris Marker, plus Sunday documentaries, a film club, and monthly programs of shorts.
While the cinema seats around 450, the square outside the Grand Socco can accommodate ten times that number, allowing for open-air screenings of classic films. In addition, the center will house an editing suite and screening room, and future plans include the distribution of new films. Barrada hopes the CDT will introduce local audiences to national and world cinema; along the way, she says, perhaps the project will go some way to slowing Moroccan youth's slip into "unemployment, boredom and solipsism." Bidoun caught up with her in Tangier.
Bidoun: Presumably the CDT project is in part inspired by the irony inherent in recent Moroccan cinema — that the country has increasingly been used as a destination to shoot international and local films, yet cinemas are closing every month, and there are few opportunities to see homegrown films…
Yto Barrada: Yes, this paradox is one of our motivations. The film funding law in Morocco has changed recently — it's now based on the French model, and part of the money made on foreign shoots is being reinvested in the local film industry. In addition, the government has stated its desire to fuel the energy around films and locations. But most films shot in Morocco are never shown here and the technicians, actors, and so on, never see their work. There are around five to ten films made every year, but within the cinemas, there's the usual hegemony of Hollywood and Bollywood movies. Some distributors do show Moroccan films, but only the easy, populist comedies. (Yet in the past five to six years, people have begun to demand to see features that might present a critical view of life.) And of course there's no space for shorts and documentaries, let alone experimental cinema. We're going to show one short before every feature, and include experimental film and video, especially work by young Moroccans — both expatriates and locals, we make no distinction.
B: You've mentioned that you're "inviting the world back to Tangier" — what will be the balance between world cinema and Moroccan cinema?
YB: We're linking up with the Centre Cinématographique Marocain's archive in Rabat, which has a great collection of Moroccan films and films shot in Morocco. We will also follow up all films shot in Morocco, good or bad, so as to encourage debate. There are no film schools here, so the history of cinema is also vitally important — we can learn from the classics.
B: This issue of Bidoun focuses on the politics and practicalities of archive. Could you tell me a little more about the documentary collection and CDT's archive? Is there anything to compare with this — either in the Arab world or internationally?
YB: At the moment, we're collecting for the documentary archive, building a library of films, digitizing the films, and planning to make them available for members. We're also collecting amateur and professional films, to build an historical archive. The Centre Cinématographique Marocain has an amazing collection on 35mm — even the news was shot on 35mm! This dates back to colonial times, through independence and beyond. We're also collecting amateur film — little treasures on super-eight of events, weddings, and so on — which people are donating. There will be a context — we're going to include a library of books and magazines, to create a critical space, and encourage cinema-goers to be demanding. My model here is the Dublin Film Institute (sharp, accessible, minimal bureaucracy) or the Jerusalem Cinematheque. I used to go there when I was living in Ramallah in the early 1990s, so I know the work they do is great. I still have some considerable fundraising to do — we want this to be a serious cinema, and digital projectors and the shipping of prints are expensive, but we'll take it step by step.
B: Distributors in the Middle East tend to have a limited, commercial view of their audiences, and maintain that the viewing public is not interested in arthouse or non-commercial cinema. Is Morocco ready for CDT?
YB: I have the opportunity to show 'alternative' and local cinema because the center is non-profit. We'll have four to five films a day, with every morning devoted to documentaries and Friday afternoons for Arab cinema (just like in the old days, when Egyptian films always played on TV on Fridays). In Tangier, we're about twelve kilometers away from Europe, yet the borders are closed to Moroccans, and increasingly, people are becoming closed in on themselves. But if we can't go out, we can still have a window on the world. Compared to Paris, or anywhere in Europe, young people here are hungry for information, obsessed with politics, with a strong desire to discover things. But the political space is saturated, and it's only within culture that we have space to tackle issues, to encourage debate. We speak Spanish, yet have no cultural links with Latin America; we're part of Africa, yet have no links there; and even vis-à-vis Europe, we need to develop links in a more profound way, beyond tourism and business. The screenings will be cheap for members — this isn't just a center for the Lycée Français or the American School. In a way I'm lucky — there's no concert hall or theater here any more, the cine-clubs have gone, and yet there's a population of around one million people, so I know Tangier is more than ready. The city deserves a permanent arthouse cinema (like many of us were privileged to grow up with, and that changed our lives). We're aiming for a modest space but with pleasure, good coffee, clean toilets, great sound, and excellent technology. Voilà!
www.cinemathequedetanger.com